Can I Record, Videotape Or Copy Electronic Information From My Spouse In Connecticut?
Sponsored answer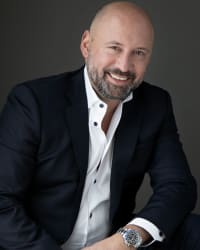 Contact me today
Answer
Anyone suffering through a contentious divorce may be tempted to use every available evidence to strengthen their case. However, not every bit of evidence is helpful, and people who introduce some types of evidence could even expose themselves to criminal charges.
This is the case for audio and video recordings Connecticut spouses might make of each other. The rules for these materials can be a little tricky. Similarly, there are rules for electronic information that you want to understand before introducing materials as evidence.
The Importance Of Obtaining Consent
In Connecticut, you could face both civil and criminal charges for recording someone else without consent. The charges depend on several factors, including the type of recording, the way it was made and the number of parties who consented to that recording:
Voyeurism can be either a class D or C felony. In general, it applies to anyone who captures images or video recordings of someone else without their consent if that person would reasonably expect a degree of privacy. Notably, the law says that voyeurism also includes a measure of "malice" or intent to "arouse" or satisfy a sexual desire.
Eavesdropping is a class D felony. In Connecticut, someone can be guilty of eavesdropping if they engage in wiretapping or recording a conversation without consent. This can include telephone conversations.
Unauthorized access to a computer system. It is a crime to access a computer system or information without authorization. The charges range from a misdemeanor to a felony, depending on the damage done.
Civil penalties. In addition to the criminal charges associated with recording someone or accessing their information, Connecticut introduces civil penalties for people who record private conversations without the consent of all parties involved.
This last point is noteworthy because Connecticut is generally a one-party state. This means it's generally okay to record a conversation in-person so long as one party has granted consent. However, the law says that both sides of a telephone conversation need to grant permission before it's okay to record that conversation.
Confronting Unjust Accusations
Just as it's essential to think carefully before capturing audio, video recordings or electronic information, it's important to respond correctly to any accusations your spouse might make. Your intentions may serve as a defense to some charges. In other cases, you may need to prove that you had gained consent to make your recording.
A good criminal defense lawyer will review the facts and explain your possible defenses. Simultaneously, you want to review any other ways you might get the charges dropped or mitigate the possible consequences.
All kinds of skeletons tend to emerge from the closet during high-conflict divorces, and it's not uncommon for spouses to accuse each other of awful, and even criminal, behaviors. In these cases, the stakes for clearing your name are incredibly high. You have all the standard reasons to defend yourself against the charges, plus the need to reach a reasonable divorce settlement. Don't panic. Don't retaliate. Instead, seek the help of a criminal defense lawyer who understands how the charges might affect your divorce.
Disclaimer:
The answer is intended to be for informational purposes only. It should not be relied on as legal advice, nor construed as a form of attorney-client relationship.
Other answers about Constitutional Law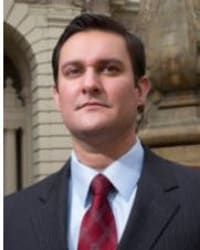 Call an attorney immediately! The federal government has access to many resources and the best way to begin protecting yourself during an …Sponsored answer by Alexander H. Fuqua
Contact me
Required fields are marked with an asterisk (*).
To:

Michael T. Meehan
Super Lawyers:

Potential Client Inquiry