After A New York Construction Injury, Could I Have More Than A Workers' Comp Claim?
Sponsored answer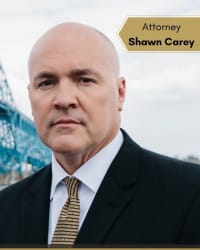 Contact me today
Answer
You could, and there is a good chance that you do. Even if you have a viable workers' compensation claim, you could also have an additional legal claim under New York law. These claims are not automatic, and you have to take action right away. However, successful ones can make a real difference for injured workers.
Workers' Comp And Responsible Third Parties
Being covered by workers' compensation is a trade-off. As long as your injury or illness is work-related, you are generally eligible for benefits. In exchange for this near-automatic coverage, you cannot sue your employer or coworkers for negligence, even if that negligence caused your injury or illness.
However, there are situations where you can pursue a more extensive personal injury claim in addition to (or sometimes instead of) a workers' comp claim. For one thing, if your employer did not provide you with workers' comp coverage, you can sue your employer for negligence.
For another thing, you can sue any person or entity other than your employer who is legally liable for your injury or related harm and damages. This is called a "third-party claim."
On construction sites, particularly in New York, third parties may include the general contractor, the owner of the site or their agent, subcontractors, vendors, suppliers or other companies working on the site (as long as you don't work for them). They could also include negligent property owners and manufacturers, sellers and commercial lessors of defective products such as tools, ladders, scaffolds and safety equipment.
While many of those injured while working on New York construction sites are eligible to make a third-party claim, unfortunately many do not because they or their attorneys don't know this area of law and deadlines to file these claims can be tight.
New York-Specific Third-Party Claims In Construction Accident Cases
New York construction workers potentially have third-party claims under New York Labor Law. This is because the law holds contractors and owners responsible for maintaining a reasonably safe workplace, for complying with many industrial rules and regulations and for providing necessary safety equipment, particularly for the heightened dangers of falling workers, falling objects and other gravity-related injuries due to the specific hazards of a construction site. NY Labor Law Sections 200, 240(1) and 241(6) each provide workers injured doing construction work on construction sites in New York with the legal vehicle to pursue claims against contractors, owners and their agents and subcontractors who violate these sections of New York law.
For example, Labor Law §240 (the "scaffold law") can be used to hold general contractors, owners and their agents responsible when a worker is injured because they have not been provided with adequate and proper functioning safety equipment to protect these workers from injury due to the operation of gravity.
Although it is known as the "scaffold law," Labor Law §240 applies to a wide variety of gravity-related injuries, some not involving scaffolds, such as:
Falling from a great height
Falling a few feet but being injured
Having an object fall on you
Dropping a heavy object on yourself while attempting to lift it
Injuring yourself while preventing either yourself, a co-worker, equipment, or construction materials from falling.
If there is sufficient evidence that the general contractor, owner, or their agent did not provide sufficient safety equipment and you were injured by the effect of gravity, you may very well have a Labor Law §240 claim but will need an attorney with documented experience and knowledge in successfully handling Labor Law construction site accident claims to most successfully pursue your claim.
Why Does This Matter?
Workers' compensation benefits and coverage only goes so far. If you have a serious or debilitating injury, workers' compensation will not cover all of your consequential damages. It only replaces two-thirds of your lost wages and those benefits are not paid for the entirety of your work life if you are permanently disabled, with such benefits cutting off in as little as seven years.  Further, workers compensation covers only those medical bills that workers compensation deems necessary. Perhaps most notably, workers compensation claims pay nothing for pain, suffering, loss of enjoyment of life or your spouse's loss of consortium, support, household service and companionship. All of these damages that are not covered by worker's compensation claims are recoverable in "third party" lawsuits.
How Do I Know If I Qualify For A Third-Party Claim?
Get an evaluation from someone experienced in New York Labor Law and other third-party claims.
I have more than 25 years' experience and practice in representing injured construction workers in Labor Law lawsuits that venued across New York from Buffalo to Manhattan and from the Southern Tier to the Canadian border and the Adirondacks. If you were injured on a New York construction site, you should call me for a complimentary consultation and I find out for free whether you might have a viable claim against a liable "third party" other than your employer.  
Don't assume you won't qualify. Even if you have been told you are an independent contractor, that does not prevent you from having a legitimate legal claim that may be the difference between you being fairly compensated for damages and you losing everything. Your union status is irrelevant to your eligibility for a claim. Even if you were working without immigration authorization, you may still have a valid personal injury claim.
Everyone who has ever worked on a construction site knows that you must try to work as safely as you can and no one wants to suffer a potentially life-altering or life-ending accident on a construction site. Sometimes, however, your working safe is simply not enough. There are so many variables on a construction site that you can't control. So, if you, a family member or a work friend has suffered a serious injury on a construction site, make sure you or they know contact an attorney with a good and documented records for handling construction site accident claims. Call me, Shawn Carey at The Carey Firm. I am prepared to handle your claim no matter where it happens in New York state.
Disclaimer:
The answer is intended to be for informational purposes only. It should not be relied on as legal advice, nor construed as a form of attorney-client relationship.
Other answers about construction accident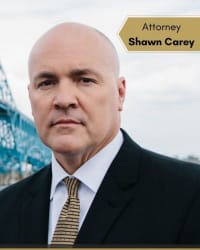 You could, and there is a good chance that you do. Even if you have a viable workers' compensation claim, you could also have an additional legal …Sponsored answer by Shawn W. Carey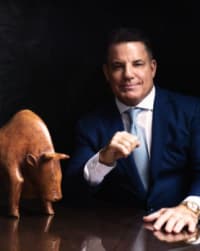 It's no secret that construction is a hazardous industry to work in. While some job sites have greater risks than others, there are many potential …Sponsored answer by Michael S. Lamonsoff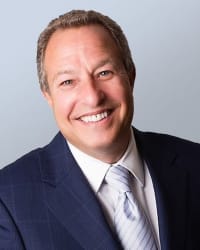 While construction is a notably risk-prone industry, New York has several laws in place to help protect injured construction workers. These three …Sponsored answer by David H. Perecman
Contact me
Required fields are marked with an asterisk (*).
To:

Shawn W. Carey
Super Lawyers:

Potential Client Inquiry