What can a worker expect if he or she is injured in a construction accident in New York?
Sponsored answer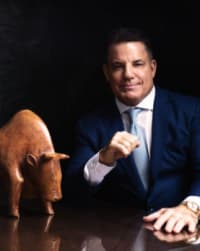 Contact me today
Answer
It's no secret that construction is a hazardous industry to work in. While some job sites have greater risks than others, there are many potential dangers that can lead to on-the-job injuries. The workers who suffer these injuries find their lives upended, dealing with the road to recovery along with wage loss and plenty of bills. Many workers feel overwhelmed, seeking out resources that can help ease recovery. Two main avenues that workers typically take are a personal injury lawsuit and/or workers' compensation.
And while these workers seek out these avenues, some other workers may do their best to push through the pain and stay silent. Many undocumented workers in New York may expect authorities to find out their lack of citizenship if they speak up about the accident and their injuries. They'll be pleased to know that their status is protected and cannot be reported to the authorities. They have the same rights as those that are documented and/or are United States citizens.
How workers seek compensation: a lawsuit
Seeking a personal injury lawsuit is an option thanks to the number of laws New York State has in place to protect workers. Often, these lawsuits will come about when a higher up on a job site prioritizes speed over safety. This can lead to a violation of OSHA and Building Department Codes. It should be noted that lawsuits do tend to garner more money for an injured worker, but depending on one's circumstance it might not be an option.
How workers seek compensation: workers' comp
New York State has set up workers' compensation laws so that injured workers who apply and receive it can get a variety of benefits that aid their recovery. Common benefits can include:
Wage loss compensation: This will have a number of determining factors. For one, the compensation will be equivalent to two-thirds of the average weekly wages of the worker. Secondly, there is a maximum weekly benefit for this. For instance, during the period of July 1, 2019, to June 30, 2020 that numbers sits at $934.11.
Out-of-pocket reimbursement: If there are various expenses related to the injury (therapist sessions, transportation to the doctor, bandages) they can be covered.
Extremity compensation: Even if an injury to one's extremities does not prevent one from working, workers can still receive compensation.
Medical treatment compensation: Whether it be from doctors or chiropractors, this treatment can be also be covered.
How a construction worker protects their rights:
Regardless of what avenue a worker pursues, it is important for them to protect their rights. A construction worker can do their part to protect their rights by documenting the information surrounding an accident. Generally speaking, the more details the better. And in that documentation, they should try to be as honest as possible. This can prevent future disputes over information. Some general obstacles that can arise for these injured workers include:
Someone telling them that seeking medical care is unnecessary
Someone coercing them into lying about the accident
Even the slightest bit of false information can be harmful. In fact, it can prevent the worker from getting workers' compensation benefits or a personal injury lawsuit's award. Dealing with the stress of an injury without the financial stability to cover medical costs and lost earnings could be devastating.
The importance of documentation, preservation & eyewitness accounts
Obtaining medical treatment is always the first priority after a construction accident. However, documenting and preserving the evidence of an accident can be important in preserving a worker's right to bring forth a lawsuit or workers' compensation case for the injuries sustained. If an injury is grave, a co-worker or bystander can help.
Documenting a scene can take the form of photographing:
Equipment
Tools
The general area of the accident
It won't always be possible, but keeping the tool or equipment that was involved in the accident could also help. If anyone witnessed the accident, getting their contact information may be very helpful in documenting the scene. They can repeat what they saw to help substantiate the worker's case.
How to report the accident
Construction workers typically report their accidents to a designated foreman or supervisor. Being honest and open is important. However, an injured construction worker should be careful about making any variation of statements like "It was my fault." For one, this could come back to haunt the worker later on in the case. And secondly, it could be completely false. The aforementioned state laws exceed any fault on part of the workers and places it on the owners of the construction sites.
Documenting an accident doesn't stop here, by the way. Recording the name and position of the foreman/supervisor is also helpful to the case. Be mindful that a big reason why thorough documenting is important is that sometimes owners and contractors at sites may try to cover up an accident, change the accident scene, and get "false" witnesses and evidence.
The hospital visit
After an injury, workers should go to the hospital. While at the hospital, communicating with the medical personnel about pain and discomfort will help inform their diagnoses. Documenting injuries during this process can also help prevent future disputes. During this process, it is generally helpful for the injured worker to speak for themselves regarding the accident or injury. A co-worker, supervisor and/or company owner may be trained to "talk over" workers and try to insert falsehoods into medical records. If this happens, those falsehoods could protect them during the later lawsuit. This "talking over" could happen at the hospital or a different medical setting.
Be careful of "being steered" to certain law firms:
The powerful state laws allow construction workers to bring lucrative lawsuits against the owners of work sites who choose speed over safety. At the same time, when a huge lawsuit comes about, there are law firms that bribe foreman, union officials (if the worker is a member of one) and other to "steer" the injured worker to their firms. This is illegal and infringes upon strict rules set forth in professional conduct by those attorneys. Construction injuries can alter the rest of a worker's life. If a lawyer needs bribes to get business, what are the chances they are any good?
Construction accidents are incredibly overwhelming to endure and recover from. Whether a worker wants to pursue workers' compensation and/or a personal injury lawsuit, getting a legal professional to provide a sense of guidance can be immensely beneficial. Doing so can help prevent a worker from making errors, and let their case build in strength.
Be sure to discuss the details of you case with an experienced injury attorney as soon as possible:
Michael Lamonsoff has been successfully representing injured construction workers for nearly three decades.  Contact Michael today, for a free and confidential consultation.  Time is of the essence as there are statute of limitations in order to file lawsuit, so do not hesitate in reaching out.
Disclaimer:
The answer is intended to be for informational purposes only. It should not be relied on as legal advice, nor construed as a form of attorney-client relationship.
Other answers about Construction Accident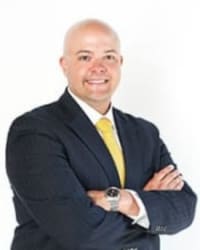 The first thing you should do after a construction accident, if you are conscious and able to communicate, is call 911. The sooner you get help, the …Sponsored answer by David B. Snyder
Contact me
Required fields are marked with an asterisk (*).
To:

Michael S. Lamonsoff
Super Lawyers:

Potential Client Inquiry