What Steps Should People Take After Getting Injured In A New York Construction Accident?
Sponsored answer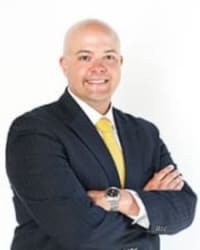 Contact me today
Answer
The first thing you should do after a construction accident, if you are conscious and able to communicate, is call 911. The sooner you get help, the better your chances of recovering are. Receiving immediate medical attention can also affect the outcome of any legal action you may choose to take.
The Next Steps After Seeking Medical Attention
While seeking medical attention should be your top priority, it is only the first step after a construction accident. These next steps are just as important: Workers must take them to recover compensation for their injuries. If you suffer injuries that leave you unconscious, it may be necessary for your family or friends to take these steps on your behalf.
You – or your loved ones – must remember to:
Document everything that occurred: Taking photos of the accident site is essential. You will also want to collect information about any equipment involved in your accident (as well as the operators), the contractors on your worksite and past Occupational Safety and Health Administration (OSHA) inspections and workplace safety trainings.
Account for all witnesses: Contacting witnesses is crucial in corroborating your account of the accident.
Inform your employer about your injuries: In New York, you have 30 days to notify your employer of injuries sustained in a construction accident.
Contact an attorney: You will want to hire an attorney who specializes in both construction accidents and workers' compensation; their understanding of where these practice areas overlap can make it easier to prove damages.
Understanding The Damages Available
You may qualify for up to three types of damages – forms of compensation for losses caused by your injuries – after a New York construction accident. Two of these damages are payable after filing a workers' compensation claim. They are:
Indemnity payments: Indemnity payments cover your lost income at up to two-thirds of your average weekly wage (as calculated over a 52-week period).
Medical payments: Medical payments help cover the cost of treatment for your injuries. These payments are outlined in a fee schedule, and most medical providers accept them.
If a party other than your employer caused your injuries, you may also be eligible for pain and suffering damages, awarded through a personal injury lawsuit. These damages account for the noneconomic losses caused by your injury; they can include punitive damages (if your employer was criminally negligent) and damages for loss of consortium.
Construction Accident Injuries Are Complex
Because construction injuries are often caused by a third party, they can be difficult to work through. You will want to hire an attorney who not only knows personal injury and workers' compensation law but will also advocate for you every step of the way. Their guidance can be crucial in receiving both the care and compensation you deserve.
Disclaimer:
The answer is intended to be for informational purposes only. It should not be relied on as legal advice, nor construed as a form of attorney-client relationship.
Other answers about Construction Accident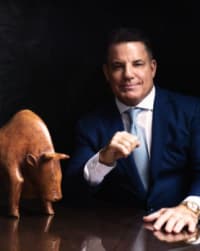 It's no secret that construction is a hazardous industry to work in. While some job sites have greater risks than others, there are many potential …Sponsored answer by Michael S. Lamonsoff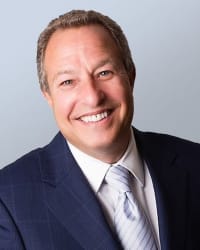 While construction is a notably risk-prone industry, New York has several laws in place to help protect injured construction workers. These three …Sponsored answer by David H. Perecman
Contact me
Required fields are marked with an asterisk (*).
To:

David B. Snyder
Super Lawyers:

Potential Client Inquiry