What Recourse Do I Have For Leaks In My New Minnesota Building?
Sponsored answer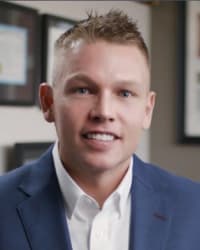 Contact me today
Answer
It's incredibly frustrating when a new commercial building leaks to the point it causes damage. Whether it's your new headquarters or additional space you needed for a big project, you assumed your new building would be constructed properly. Now, move-in has to be delayed. The project will have to be put off. This is costing you money and time.
The good news is, there is recourse for this. You can file a claim against your general contractor or the responsible subcontractor. This could force the company to fix the work and pay damages for any losses that could be reasonably expected or anticipated from the defect.
How Do I Know The Water Intrusion Is Due To A Construction Defect?
Many, but not all, leaks are caused by construction defects. A construction defect is any construction that was not performed to a reasonable, workmanlike standard. The problem could be with the design, the materials or the installation.
Water intrusion could be due to defects related to the:
Foundation
Framing
Windows
Siding
Roofing
Essentially, you have a claim if the defect will affect the value of your building or cause damage, such as property damage or health or safety issues for staff. In order to make your claim, however, you must act within a reasonable period of time upon discovering the defect.
Proving that the issue is a construction defect may require us to bring in an expert witness, such as a construction engineer.
Who Was Responsible For The Defect?
Once you know you're looking at a defect, the next step is to get in touch with your general contractor and see if they will fix it. If they won't, you can file a lawsuit.
It doesn't matter if you aren't sure which contractor or subcontractor is responsible or even who all the subcontractors were. Your general contractor will help sort this out during the lawsuit process.
General contractors regularly have indemnity agreements with their subcontractors. If the general contractor is sued for something a subcontractor did, the general contractor can pull that subcontractor into the lawsuit.
We will need to prove in court not only that there was a defect but also who was most likely responsible for the defect. It's useful to have a lawyer who is well-versed in construction law.
How Much Could I Get In Damages?
This will depend on the exact situation. For example, it will depend on whether the defect can be corrected after the fact or whether you will need a complete rebuild. The less expensive option is generally covered in a successful claim.
Generally, you can claim reimbursement for any reasonably foreseeable losses. If you had to rent space because the building wasn't safe to move in, for example, you should be able to recoup that cost, as long as it was reasonably foreseeable that you would have to do so.
Disclaimer:
The answer is intended to be for informational purposes only. It should not be relied on as legal advice, nor construed as a form of attorney-client relationship.
Contact me
Required fields are marked with an asterisk (*).
To:

Brandon M. Schwartz
Super Lawyers:

Potential Client Inquiry