What Are The Keys To Successful Building Projects For Connecticut Municipalities?
Sponsored answer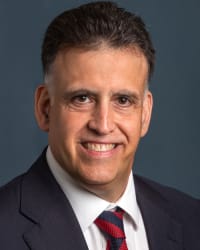 Contact me today
Answer
At a macro level, no matter what you are building, the priorities are the same: budget, quality and schedule. These three priorities are inextricably intertwined on every construction project. However, when you're leading a municipal project, the manner in which these priorities are managed is different.
Understanding how the applicable laws apply to your project is critical. For example, most municipal projects often rely on grant dollars, and in order to maximize eligibility for grant dollars, you must adhere to the requirements of the funding source.  At the onset, hire legal counsel with significant experience with the type of construction project you are undertaking, including experience with the funding source you are relying upon.
Start With A Well-Defined Program
A facility needs assessment is a good start to defining the program. Whether the project involves a school, a library, a fire station, a police facility or some other building, you must identify and consider the needs you're trying to address and the time period over which those needs will be met by the facility.
A needs assessment, space assessment and, perhaps, some other qualitative, objective process identifying the needs for the project is mandatory. All stakeholders and authorities having jurisdiction should be consulted prior to memorializing the results of the assessment in a document that clearly identifies the needs and goals of the project.
Create A Conceptual Budget
Once a program and time frame are established, you can start exploring the costs. Keep in mind that conceptual budgets are merely preliminary cost estimates. Until you have an actual design you don't have a project.
With each phase of design (schematic design, design development and construction documents), the cost estimate is likely to creep up because with each phase you have more detail from which to estimate costs. For this reason, it is absolutely crucial for the project owner to include appropriate design and construction contingencies in the project budget from the onset (starting with the conceptual budget), as well as include realistic escalation of estimated construction costs to the midpoint of construction.
Program development is primarily about identifying needs and goals, but a price has to be assigned to the anticipated project scope. For the sake of expectation management, it serves everyone well to have the correlation between scope and price be as accurate as is reasonably possible.
Hire The Right Professionals
If your project is receiving grant dollars, the procurement process is likely dictated by law or by the grant documents. 100% compliance with all grant requirements is mandatory.
Use the applicable procurement requirements to hire the best professionals. Qualified, responsible professionals for ALL tasks are not a luxury; rather, they are a necessity. Start by hiring qualified counsel and continue by hiring professional who possess the level of expertise, experience and skill that matches with your specific project. All contract documents must comply with applicable laws and the requirements of any funding source/grant program.
Identify Potential Grants At the Concept Stage
Municipal projects often benefit from multiple grants/funding sources. Identify the potential funding sources at the conceptual stage and explore additional funding sources throughout the project planning process. Likewise, identify the requirements (e.g., deadline for submission of application, processes that must be followed in order to establish eligibility) early on.
For example, if you are embarking upon a public school construction project, familiarize yourself with the requirements of the State of Connecticut's Office of School Construction Grants and Review. If you are using ARPA or other federal funds for your project, you must comply with the Federal Uniform Guidance Procurement Standards set forth in the Code of Federal Regulations.
Plan The Procurement Process
Once you have an idea of what you want to build, the procurement schedule and process becomes very important. Generally, you want to work backwards. You want to identify when you want to complete your project and how many months of construction you should expect. How long is it going to take to complete your design? Do you need any regulatory approvals? You must identify and comply with all requirements with regard to submission of  grant applications, including deadlines, and have the information you need to apply for  grants.
Meanwhile, construction projects tend to take a fair amount of time, and time typically means increased costs. The escalation of construction costs (materials, equipment and labor) tends to be significant. If you expect your project to take two to three years, you could see significant increases in the costs of raw materials. So, it's important to make sure you have a meaningful, accurate schedule off of which to base a project budget. Budget estimates should be updated at the end of the schematic design and design development phases and during and at the end of the construction documents phase.
As mentioned above including adequate contingencies in the project budget is of critical importance.  A well-prepared project budget has multiple contingencies: design contingency and the owner's construction contingency, both of which are controlled by the owner, and a construction contingency that is part of the GMP (if a CM/R form of project delivery is being utilized).
Every project is going to have its challenges. It's how you deal with these challenges that makes the difference between a successful project and a distressed project.
Draft Strong Documents
Too many project owners rely on templated contracts or contracts they used for past projects. Too often, inadequate care is given to the needs and goals of the specific project. Frankly, it is beyond the scope of this general Q&A to address construction contracts. However, the contracts between the owner and the construction team (architect, engineers, construction manager/general contractor, consultants) are of the highest importance. Great care should be given to draft project-specific contract documents that appropriately balance the risks and protect the owner from avoidable risk and cost exposure.
Every project is different, and your contracts must be drafted specifically for the job you're undertaking.
When  a problem arises during a job and you contact counsel, you can count on the fact that the first thing your lawyer is likely to say is "Send me the contract" or "What does your contract say?"
Admittedly, the development of proper contracts can take time and be tedious, but that's why you need experienced construction counsel. Also, when you work with an attorney early enough in the procurement stage, you can prepare your contracts and make them part of the front-end bid documents, avoiding post-award negotiations and concessions. This can save you a lot of time and grief.
Maintain Clear Communication At All Times
This last piece of advice may sound very simple, but I can tell you with 100% certainty it is more often ignored than followed: You want to maintain open communication, from the onset, that is neither adversarial nor confrontational. Manage expectations from day one by insisting upon clear, timely and honest communications. Treat all team members with respect, regardless of who is paying whom. All participants are responsible for proper expenditure of public funds and everyone is on the same team. Encourage transparency and accountability from day one.
Again, every project experiences challenges at some point. Emphasize to team members that the focus must be on identifying the problem as soon as possible and communicating the issue along with a proposed solution without delay.
Just as you need a solid foundation for your building, you need your team to work from a solid foundation.
Disclaimer:
The answer is intended to be for informational purposes only. It should not be relied on as legal advice, nor construed as a form of attorney-client relationship.
Other answers about Construction Litigation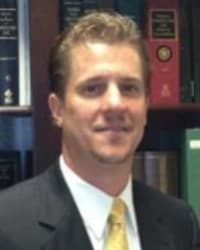 In Florida, some involved in the construction industry (lienors) have the right to record a claim of lien, sometimes referred to as a mechanic's …Sponsored answer by Ian Kravitz
Contact me
Required fields are marked with an asterisk (*).
To:

Jeffrey M. Donofrio
Super Lawyers:

Potential Client Inquiry