How Can I Fight A Sex Crime Allegation In San Diego, California?
Sponsored answer
Contact me today
Answer
You begin fighting a sex crime by hiring an experienced and skilled lawyer who has a history of winning sex crime cases in San Diego. You must tell your lawyer absolutely everything relevant about you and what you know about the accuser. 
You must never discuss the matter with anyone else. Your lawyer will assemble a team of investigators, paralegals, psychologists and other relevant experts to help fight these charged crimes.
What Are Sex Crimes?
Any offense deemed sexual is vigorously prosecuted under California law, and judges typically impose severe penalties for those convicted. Sexual crimes are covered under specific state statutes and can result in devastating lifelong consequences for the accused. These include:
Forcible rape
Statutory rape
Sexual assault
Sexual battery
Sexual harassment
Child molestation
Sexual abuse of a child
Contacting a minor with the intent of committing a sexual offense
Seduction of a minor
Lewd or lascivious acts
Indecent exposure
Child pornography
Anyone accused of possessing child pornography can face state and federal charges since most of these cases occur over the internet. Other offenses can be considered federal crimes when state lines are crossed.
Penalties Vary Depending Upon The Nature Of The Offense
Sex crimes can be charged as misdemeanors or felonies depending upon the circumstances and the alleged victim's age. In general, a rape conviction can result in prison terms of three, six or eight years. However, penalties increase when children are involved. For example:
If the victim is a minor over 14 years old, numerous enhancements typically apply, which could trigger a sentence of several decades
If the victim is under 14, a sentence of up to eight years could result for each count, and multiple counts present the possibility of a life sentence
Longer sentences also typically occur if the defendant carried out the offense with another person
Fines for rape convictions involving minors are set from $2,500 to $25,000.
Megan's Law And Registering As A Sex Offender
Even after a person completes their sentence, the effects of a conviction can negatively impact their life for years or decades to come as they must register as a sex offender. Megan's Law is named after Megan Kanka, a 7-year-old New Jersey girl who was sexually assaulted and murdered in 1994 by a known sex offender who lived across the street, unbeknownst to the Kanka family.
 In 1996, California enacted its version of the law, which requires the public to be notified about sex offenders living in their neighborhood. As of Jan. 1, 2021, California Senate Bill 384 went into effect, establishing a three-tiered sex offender registry, which no longer requires lifelong registration for most sex crimes. The system works like this:
Tier one: Registration is required for at least 10 years. This is for low-tier sex crimes, such as indecent exposure, and other misdemeanors or less serious felonies.
Tier two: Registration is required for up to 20 years. This is for those committing sex crimes considered "mid-level," such as lewd conduct or non-forced sex acts with children under 14 years old.
Tier three: This is the highest level requiring lifetime registration. Crimes such as rape, child sex trafficking, or forcing children under 10 years old into sexual acts are included.
Other changes go into effect in 2021 as a result of Senate Bill 145. The law forbids discrimination against LGBTQ individuals accused of sex offenses. It also gives judges greater discretion, in some cases, not requiring those convicted of statutory rape to register as a sex offender if they are less than 10 years older than the minor, and the minor is 14 or older.
Defending Against Sex Crime Accusations
The nature of these crimes and the extreme penalties for those convicted requires those accused to retain experienced defense counsel as soon as possible. Being charged does not mean someone is automatically guilty. A knowledgeable lawyer understands the many strategies to combat these allegations, including:
The defendant was falsely accused
No sexual contact actually happened
Sexual contact did occur, but it was consensual
The defendant had a reasonable belief that the accuser gave consent
The defendant was mistakenly accused or misidentified by the accuser or witnesses
A Team Approach To Criminal Defense
In addition to scrutinizing the accuser and all parties involved and the evidence the prosecution claims to have, we utilize a team of investigators, including forensic experts to challenge the physical evidence; psychologists and counselors to examine whether mental illness or addiction is involved; and other experts dedicated to your defense.
Our firm has the unique benefit of having a former prosecutor who thoroughly understands how these cases work. We have more than 40 years of combined experience successfully defending clients in Southern California and San Diego County. We have the experience and knowledge necessary to protect your rights, and we will aggressively fight to have the charges reduced or dropped.
Disclaimer:
The answer is intended to be for informational purposes only. It should not be relied on as legal advice, nor construed as a form of attorney-client relationship.
Other answers about Consumer Protection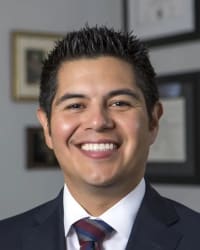 Yes, you can sue for any car accident, even when that accident involves a driver for Uber, Lyft or another rideshare service. Whether you're a …Sponsored answer by Lawrence Ruiz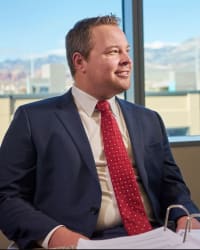 The short answer is yes. If you can prove that your sales agent deliberately misrepresented the facts of your timeshare to you, then you can get out …Sponsored answer by William J. O'Grady
Contact me
Required fields are marked with an asterisk (*).
To:

Alexander H. Fuqua
Super Lawyers:

Potential Client Inquiry