Can I Get Out Of My Nevada Hilton Grand Vacations Timeshare For False Representation?
Sponsored answer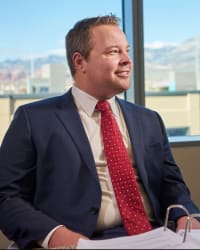 Contact me today
Answer
The short answer is yes. If you can prove that your sales agent deliberately misrepresented the facts of your timeshare to you, then you can get out of your timeshare.
Unfortunately, the process is rarely as simple as it sounds. You may have a long, detailed and emotional case to present, but that doesn't count for much unless you base your arguments within the appropriate legal framework. For this reason, you will likely need the help of an attorney.
Fraudulent Representation Is More Than Getting The Facts Wrong
We hear from people every day who tell us that they believe they were sold a bunch of lies. Their sales agents omitted important information. The sales presentations ran longer than advertised, ensuring that people were physically and mentally drained before they were rushed through pages upon pages of contracts too fast to read and understand the terms.
However, unless you use the right evidence to build the right argument, you'll find that it's just your word against Hilton Grand Vacations.
Instead, you will want to review your case with an attorney to see if you can prove that your agent's sales tactics met all four of the following standards for false representation:
The sales pitch or information was false. It's not enough to say that the reality wasn't what you were expecting from the pitch. You have to present evidence that the pitch provided information that clearly did not match the facts.
Your sales agent knew the information was false. If you received bad information by mistake, that doesn't qualify as false representation. You need to show that someone knew one thing but told you something else.
The sales pitch used the false information to lure you into the timeshare. You need to show that the lies or key omissions played a direct role in your decision to sign your contract.
The sales agent's fraud has made your life worse. Of course, you aren't likely looking to get out of your timeshare if your purchase has made you happier. But, to successfully argue a case of fraudulent representation, you need to provide evidence of the damages that the fraud has caused you.
As you can see, you need solid evidence, and you need a clear understanding of how Nevada's courts interpret these cases. To accomplish both, it helps to work with an attorney who has handled numerous timeshare cases and can bring working knowledge to your first meeting.
Don't Overlook Your Other Options
You may be able to get out of your Hilton Grand Vacations timeshare by proving fraudulent representation. However, it may not be your only option. Indeed, it may not even be your best option. Depending on your situation, you may have several different routes, including the following:
You may be able to cancel your contract within the rescission period. If this is still an option, then it's usually your best one.
You may be able to work through the timeshare's approved exit program. You may not qualify for this if you hire an attorney or work with a timeshare exit company, so you will want to check to see if this is an option before you pursue more escalated tactics.
You may be able to sell your timeshare on the market. Just be careful. The market is full of scammers looking to find and take advantage of people in your situation.
Make Sure You Seek Help From Legitimate Sources
As someone looking to get out of a timeshare, you may have options. And, you will almost certainly have people looking to sell you various options. The problem is that many of these programs are, themselves, fraudulent. The Federal Trade Commission (FTC) has a whole consumer advice webpage to warn people about timeshare scams.
Before you start working with anyone to get out of your timeshare, you'll want to make sure that they have your best interests at heart. Legitimate allies won't ask you to sign or pay anything before they understand your situation. In fact, you may limit your options by signing with a timeshare exit company or attorney before you look into the timeshare's approved exit program.
You'll want someone who will help you pursue the fastest and least painful exit from your timeshare. And if that option happens to be proving fraudulent representation, then you will want to work with someone who has a solid track record of success.
Disclaimer:
The answer is intended to be for informational purposes only. It should not be relied on as legal advice, nor construed as a form of attorney-client relationship.
Other answers about Consumer Protection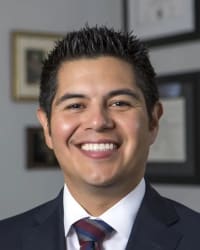 Yes, you can sue for any car accident, even when that accident involves a driver for Uber, Lyft or another rideshare service. Whether you're a …Sponsored answer by Lawrence Ruiz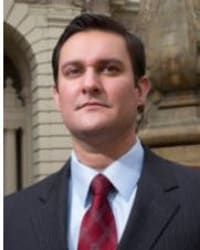 You begin fighting a sex crime by hiring an experienced and skilled lawyer who has a history of winning sex crime cases in San Diego. You must tell …Sponsored answer by Alexander H. Fuqua
Contact me
Required fields are marked with an asterisk (*).
To:

William J. O'Grady
Super Lawyers:

Potential Client Inquiry