Can I Sue Uber For An Accident In Las Vegas, Nevada?
Sponsored answer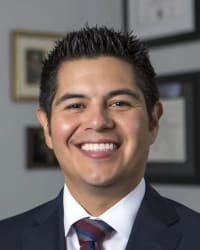 Contact me today
Answer
Yes, you can sue for any car accident, even when that accident involves a driver for Uber, Lyft or another rideshare service. Whether you're a passenger in the vehicle or an Uber driver hits you, if you didn't cause the accident, you have the ability to sue.
You Have The Right To Seek Compensation
An Uber accident works like any other motor vehicle accident in the sense that you can sue for any damages you suffer as the result of someone else's negligence. You don't have to be a rider to sue. You can sue if an Uber driver hits your car or bicycle, or even if you're walking when the driver hits you.
You also don't need to be the person who ordered the Uber. Simultaneously, if you order an Uber for you and your friends, your friends can all sue on their own. Anyone injured by the driver's negligence can sue.
In this way, an Uber accident is pretty much the same as any other car accident.
Ways The Standard Rules Apply
Uber accidents are also like other car accidents in the sense that you have to file within the statute of limitations. You need to file within two years of the accident.
You also have the same rights to sue for damages as with other car accidents. These include the costs tied to things like property damage, bodily injury and noneconomic damages like pain and suffering, permanent disability and reduced earning potential. This also means you'll use the same standards for damages as in other auto accidents – your bills, medical records and damage calculations.
The Rules For Uber Are A Little Different In Nevada
Uber accidents are different from most other car accidents in the sense that you might have a case against both the driver and the company.
In some states, Uber needs to carry UM/UIM insurance that helps cover the gaps when the at-fault drivers are uninsured or don't have enough insurance to pay for the damages. However, that's not the case in Nevada. Additionally, Uber has lowered the limits on its insurance policy. You're not likely to find coverage worth $1 million anymore.
That said, you might sue Uber directly if you can show they were negligent in their duties as a company. You might be able to recover more of your damages if you can show the company was negligent in its hiring or supervision.
For example, did the driver have a poor record? Did he have a prior DUI conviction? If so, was he driving under the influence, or did he have drugs in his system? If you can show the company didn't properly vet a driver, you might be able to recover more than with your regular car accident claims. In some cases, negligent hiring and negligent supervision may even lead to punitive damages.
Don't Leave Money On The Table
The odds are that if you accept an early insurance offer, you'll be leaving money on the table. To get the full amount you deserve, you generally need to make sure you're pursuing every available source of funds. You need to understand the rules in Nevada, and you need to push back when other insurance companies try to assign you an inappropriate measure of fault.
Disclaimer:
The answer is intended to be for informational purposes only. It should not be relied on as legal advice, nor construed as a form of attorney-client relationship.
Other answers about Consumer Protection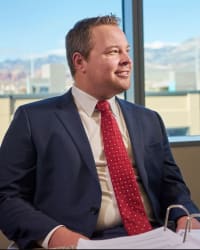 The short answer is yes. If you can prove that your sales agent deliberately misrepresented the facts of your timeshare to you, then you can get out …Sponsored answer by William J. O'Grady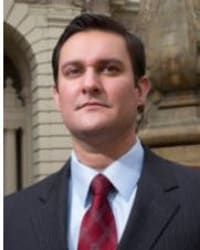 You begin fighting a sex crime by hiring an experienced and skilled lawyer who has a history of winning sex crime cases in San Diego. You must tell …Sponsored answer by Alexander H. Fuqua
Contact me
Required fields are marked with an asterisk (*).
To:

Lawrence Ruiz
Super Lawyers:

Potential Client Inquiry