How Can Someone Get Out Of A Wyndham Timeshare Contract In Las Vegas, Nevada?
Sponsored answer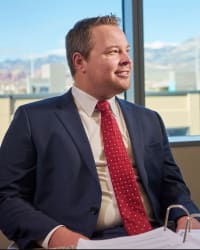 Contact me today
Answer
There are several ways to get out of a Wyndham timeshare contract in Nevada. Whether any of them apply to you will depend on timing and the facts of your situation.
The Quickest And Simplest Way
The easiest method to get out of your timeshare contract is to cancel within the statutory period. In Nevada, a purchaser can cancel a timeshare contract until midnight of the fifth calendar day following the date of the purchase.
You must submit this cancellation in writing and send it via mail or overnight delivery to the proper address. The contract will list the appropriate address.
Options That Require You To Repay Your Timeshare Loan
If you have paid your timeshare loan in full, you may have a couple other options to get out of the contract:
The first is to apply for the developer's approved exit program. Typically, you must show that you meet several conditions to be eligible.
The next option is to sell your timeshare on the secondary market. Unfortunately, selling your timeshare can often be a tricky proposition. Also, there are many scammers out there who try to dupe unwary sellers.
Financial Or Medical Hardship
Sometimes, a major life change will drastically alter your circumstances. In these cases, even if you have not fully paid off your timeshare, you might apply for a financial or medical hardship.
Voiding The Contract
Lastly, if you believe your sales agent or another Wyndham agent misled you, you can dispute the validity of the contract. In Nevada, contracts procured by fraud are void.
However, it is a difficult task to challenge the validity of a contract based on fraudulent oral statements. This path comes with many potential pitfalls, and you want an experienced attorney to advise you.
If you think your sales agent misled you to get your signature, the first thing you should do is contact the company that sold you the timeshare and file a complaint. If your complaint does not lead to a satisfactory resolution, it is crucial to work with directly with an experienced and knowledgeable attorney.
A good attorney will understand the applicable laws and can help you review your options shortly after you meet. The best option will depend on the facts of your case. This may mean pursuing Wyndham's approved exit program or challenging the contract. No matter which option is best for you, your attorney will help you find a way to move forward and get on with your life.
Disclaimer:
The answer is intended to be for informational purposes only. It should not be relied on as legal advice, nor construed as a form of attorney-client relationship.
Other answers about contracts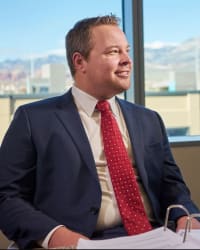 There are several ways to get out of a Wyndham timeshare contract in Nevada. Whether any of them apply to you will depend on timing and the facts of …Sponsored answer by William J. O'Grady
Contact me
Required fields are marked with an asterisk (*).
To:

William J. O'Grady
Super Lawyers:

Potential Client Inquiry