When Can You Repossess A Vehicle Or Equipment Following A Breach Of Contract In Nevada?
Sponsored answer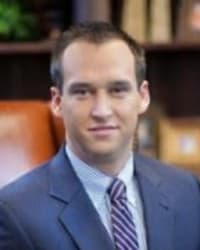 Contact me today
Answer
If you finance the sale of a vehicle or some other piece of personal property, you have the right to repossess that property once the buyer defaults. However, the buyer does not enter default immediately after failing to make a payment.
In Nevada, buyers do not default on their car payments until 30 days after a payment's due date. Other types of property and services, such as construction services, may have different time limits for default. These are frequently established by the contracts the buyers sign.
Two Options For Repossession
Once the buyer defaults, you have two general options:
Nevada, like many other states, authorizes "self-help" repossession of vehicles and some other types of personal property. Secured creditors or others who have an immediate right to the property may pursue this option, but only if such repossession does not "breach the peace." In many cases, this is not possible, such as when the buyer keeps the car in a garage or behind a fence. Similarly, you might not pursue this option if the buyer keeps equipment in a warehouse.
When it is not possible to pursue a "self-help" repossession, the second option is to take legal action. A court can order a writ of possession, and a sheriff or constable can help you recover the car or other property.
Seeking Replevin, Or 'Claim And Delivery'
Replevin is the legal act of seeking the recovery of property wrongfully taken or held by another. Once the buyer is in default, they are wrongfully in possession of the property, and you can seek replevin.
This process is also referred to as "claim and delivery," and, in Nevada, it works this way:
You or your attorney files a complaint alleging breach of contract or lease and seeking "claim and delivery." This complaint essentially states that you're entitled to the possession of the property during any litigation.
At the same time, you file an application for an order to show cause. This is your argument as to why you are entitled to the possession of the car or other property. Effectively, this asks the court to return your property to you during the litigation.
You or your attorney arrange to serve the buyer (debtor) with the complaint, a summons and a deadline to show cause why a writ of possession should not issue.
The court holds a hearing. During the hearing, the court will determine whether you have met your legal burden to prove that you should regain immediate possession.
If the court determines that you deserve immediate possession, a sheriff or constable will help you recover possession of the car or other property.
Notably, if your judgment isn't for a car or other physical object, but is for a monetary amount, then the court may demand that your debtor sell a vehicle or other property. The money from that sale may then go toward all or part of your judgment. This assumes that the property is not exempt from execution under Nevada law.
What If You Have A Judgment From Outside Nevada?
If you have a judgment from a court outside of Nevada, then your first step to recovering possession is generally to domesticate the judgment in Nevada. This generally means filing an exemplified copy of the judgment from the original court with the court in Nevada. The debtor will receive notice of the filing. The debtor then will receive a short period of time to object, although Nevada courts do not often invalidate the rulings made by other states.
Thereafter, the Nevada court will recognize the foreign ruling, domesticating it. Depending on the exact language in the judgment and the specific circumstances, you can then begin the process of working with the sheriff or constable to recover possession.
Disclaimer:
The answer is intended to be for informational purposes only. It should not be relied on as legal advice, nor construed as a form of attorney-client relationship.
Other answers about Contracts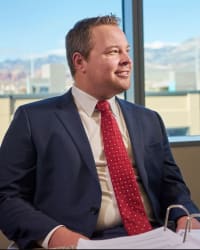 There are multiple ways to get out of your Wyndham timeshare contract, but the options you have to potentially get out will depend on the facts of …Sponsored answer by William J. O'Grady
Contact me
Required fields are marked with an asterisk (*).
To:

Larson A. Welsh
Super Lawyers:

Potential Client Inquiry