What Qualities Should My Massachusetts Criminal Defense Lawyer Have?
Sponsored answer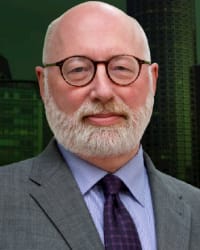 Contact me today
Answer
It's likely that when you start looking for a criminal defense attorney, most of them will appear quite similar. You want results, but attorneys cannot promise results. So, you likely find yourself wondering: How can I tell these attorneys apart?
The answer is that you ask questions. You can ask questions when you perform an internet search, call a firm for the first time and meet with an attorney to discuss your case. Ask the right questions, and you'll start to feel more confident about your decision.
What Questions Should I Ask My Potential Defense Attorney?
You want to ask questions that will help you determine whether the attorney has the skills and experience to handle your case. This doesn't just mean asking about credentials. It means drilling into some of the ways the attorney handles similar cases and may handle yours.
Here are six questions you can ask:
Does this law firm deal exclusively in criminal law? Are 100% of its cases criminal defense cases? Or is it a firm with multiple focuses that only offers general legal advice for minor criminal cases?
Does the attorney offer guidance based on your options? A good attorney will talk about the pros and cons for each of your options. After this review, you should understand each of the options fully, as well as the possibility of success for each. Based on that information, the attorney will help you decide what is the best plan of action for you, individually. A good attorney shouldn't press people into pleading guilty or going to trial. They should help you decide based on your goals, and they should remind you that these goals should take more than potential prison time and fines into consideration. Your goals should also consider collateral consequences such as the loss of a driver's license or damage to your reputation and personal life.
Does the attorney have the resources, time and experience to humanize you to the judge and jury? It's important for the judge and jury to understand that there's more to the accused than the charges against them. An experienced attorney might soften their impressions by putting down photos of the client, explaining their background and shedding some more light on the events leading to the criminal charges and any surrounding media coverage.
Can they give you a mock jury trial? If it is a serious case, you will want to know how you will do in front of a jury trial. This could mean getting together 20-25 volunteers and having them sign confidentiality agreements so they cannot repeat any information from the mock trial. The attorney can then use these mock jurors to conduct a condensed mock jury trial so the client can practice. The defendant gets directly cross-examined for 20 minutes, telling their side of the story. This is highly valuable practice for a real trial.
Look at the lawyer's website. Ask yourself: Does it stand up to what the lawyer is saying to you?
Have they conducted many jury trials all the way to a verdict? If so, how many? How many did they take to a verdict in state Superior Court or federal court?
This last point is particularly important when the charges are serious. You want to know whether your attorney might be able and ready to help you through a federal investigation and trial. Federal prosecutors have tremendous resources at their disposal. You may not have more than a single attorney. If that's the case, you want to make sure you choose the right attorney.
Ask your questions. Get the attorneys' answers. Attorneys may look alike at first, but there are real and important differences between them.
Disclaimer:
The answer is intended to be for informational purposes only. It should not be relied on as legal advice, nor construed as a form of attorney-client relationship.
Other answers about Criminal Law - Federal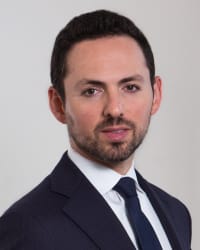 Answered by Robert TsiglerFirst, let's discuss why you need the lawyer best-suited to your needs if you are suspected of involvement in a federal …Sponsored answer by Robert Tsigler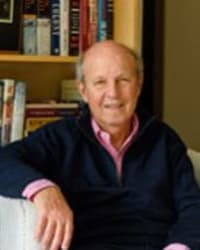 Number one: You don't defend yourself. These are extraordinarily serious charges that can change the course of your life. It is critical that you …Sponsored answer by Stanton D. Levenson
Contact me
Required fields are marked with an asterisk (*).
To:

J. W. Carney, Jr.
Super Lawyers:

Potential Client Inquiry