How Do I Find The Right New York White Collar Crime Defense Lawyer If I Am Facing Federal Charges?
Sponsored answer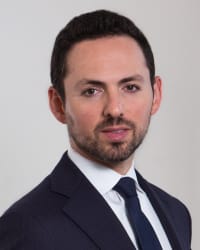 Contact me today
Answer
Answered by Robert Tsigler
First, let's discuss why you need the lawyer best-suited to your needs if you are suspected of involvement in a federal or white collar crime. By the time you are contacted by government investigators, they are already building a case. You can't afford to take a wait-and-see attitude. There is no chance to talk your way out of trouble, but if you get the right advice and guidance as early as possible, you give yourself the best chance for a positive outcome.
As soon as you suspect you are under investigation, you need to speak with an experienced federal criminal defense lawyer. You want someone who has represented defendants in the federal courts who have faced a wide array of white collar and other capital charges. Federal statutes and federal procedures are distinctly different from state court. You will need every edge you can get.
How White Collar Investigations Work
Certain crimes are known as "white collar" offenses because the fraud or theft occurs through financial transactions or computer keystrokes. The underlying charges include such crimes as health care fraud, government contracting fraud, loan fraud, aggravated identity theft, forgery, corporate embezzlement, insider trading, tax evasion, bribery and kickbacks. White collar prosecutions commonly include charges related to the commission of the crime or the cover-up, such as wire fraud, mail fraud, money laundering, conspiracy, racketeering (RICO) and obstruction of justice. All these charges are felonies with the possibility of long prison terms as well as financial penalties such as restitution, huge fines or asset forfeiture.
Investigations often center on the paper trail or electronic trail such as billing records, bank transactions, tax filings, phone calls and texts. As federal prosecutors identify the suspected participants and piece together their case, they may issue subpoenas or initiate grand jury proceedings. When an FBI agent suddenly shows up, you may be aware of only the tip of an iceberg. In other words, they aren't looking to you for information, they are seeking confirmation or to gauge your reaction.
Get Legal Counsel Immediately
Some people do not understand the gravity or the urgency when federal agents start asking questions. Only when they get a subpoena to testify or a request to provide documents do they call an attorney. By then, it is likely that friends, family members and business associates have also been interviewed or subpoenaed. The walls are already closing in, so it is critical to seek the guidance you need right from the get-go.
If law enforcement reaches out to you for any reason, contact a lawyer right away. Like you have seen so many times in the movies, the best piece of advice is to always keep your mouth shut. Don't speak to federal agents. Don't speak to anybody. Not your colleagues or business associates. Nobody. If you think you are under investigation – or know you are – you need experienced and highly skilled legal counsel immediately.
At The Law Offices of Robert Tsigler PLLC, we use all our expertise to intervene quickly and aggressively. We have the experience and resources to conduct our own investigation and to respond to the government on your behalf to help mitigate against the potential penalties.
Hiring the best defense lawyer for your case doesn't guarantee the charges will be dropped. But knowledge and experience counts in order to get the best possible outcome. When considering which federal criminal attorney is the right one for your case, ask about track record of results with federal white collar prosecutions. Have they handled a case like yours? Do they actually try cases or only plead them out?
If you immediately hire an experienced federal criminal lawyer before talking to investigators, prosecutors will not be able to bully you or trick you into cooperating. A qualified defense lawyer will forcefully assert your rights, make the government prove its case beyond a reasonable doubt, and maneuver for the most favorable outcome under your circumstances. 
Get the Advice & Guidance You Need
If you are under investigation or have been arrested, do not hesitate in contacting Robert Tsigler today, for a free case evaluation. 
Disclaimer:
The answer is intended to be for informational purposes only. It should not be relied on as legal advice, nor construed as a form of attorney-client relationship.
Other answers about Criminal Law - Federal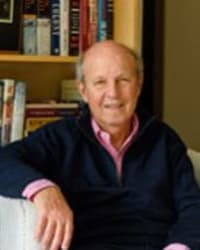 Number one: You don't defend yourself. These are extraordinarily serious charges that can change the course of your life. It is critical that you …Sponsored answer by Stanton D. Levenson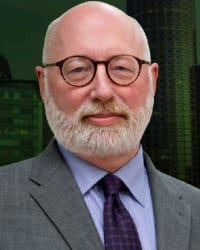 It's likely that when you start looking for a criminal defense attorney, most of them will appear quite similar. You want results, but attorneys …Sponsored answer by J. W. Carney, Jr.
Contact me
Required fields are marked with an asterisk (*).
To:

Robert Tsigler
Super Lawyers:

Potential Client Inquiry