How Do I know If My Florida Criminal Defense Attorney Is Good?
Sponsored answer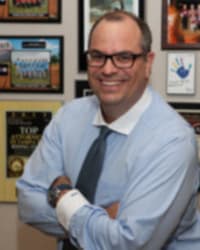 Contact me today
Answer
 There are many good criminal defense attorneys, but there are four key factors in determining which attorney is right for you:
Budget
Background
Trial experience
Jurisdiction
Budget
Budget considerations are important. Criminal attorneys don't all bill at the same rate, so you can save yourself a headache by being upfront about your budget. Once you identify your range, you can start looking at other factors to decide which attorney, within your range, might serve you best.
Background
Traditionally, attorneys are evaluated based on their backgrounds. Above all, this means their experience with similar cases. But it also means their educational backgrounds. Attorneys' educational backgrounds aren't just about where they went to college and law school. Their educational backgrounds are also about what they did after law school. Many spent time in apprenticeships and clerkships where they could learn more about how specific parts of the law are practiced. These positions don't usually pay well, so they require people to be deeply, intellectually interested in the material. People coming out of these positions often have the experience, intellectual curiosity and passion that make for strong criminal defense lawyers.
Trial Experience
Trial experience is significant enough to stand apart from the rest of an attorney's background. Folks who work with attorneys who have strong trial experience tend to fare better. This isn't just true if your case goes to trial. Even in negotiations, you're likely to get a better deal from the state or federal government if your attorney has a reputation for not taking bad deals or settling for bad pleas. You want to make sure your attorney doesn't have a reputation for giving up or providing weak defenses. You want to look for an attorney who has a reputation for championing their clients and standing up for them in court. Someone who is regularly willing to take their cases to trial.
Jurisdiction
Finally, the jurisdiction where you face charges also impacts your choice of attorney. There are many state and federal courts scattered throughout Florida, and you can find significant differences between how they handle criminal cases. The outcomes you'll find happening regularly in one jurisdiction may be practically impermissible in another. The volume of cases each jurisdiction needs to process plays a big part, for example courts and caseloads in Broward County simply cannot process things the same way as they might in Citrus or Levy County.
This doesn't make one way right or wrong, but your attorney should understand the differences. Good attorneys understand how the different jurisdictions may view the same case differently, and they'll be prepared to help you navigate the circumstances you can expect to face. Many times, knowing who is applying the law is just as important as knowing what law to apply. That's the experience you want before you walk into court, and it's why on-the-job training is unacceptable in criminal defense. You need to know these things before you start.
Disclaimer:
The answer is intended to be for informational purposes only. It should not be relied on as legal advice, nor construed as a form of attorney-client relationship.
Other answers about Criminal Law
A clean record is important in the modern world, where criminal background checks are more common than ever. Almost any job these days requires a …Sponsored answer by Matthew M. McClenahen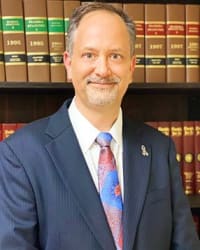 If you are asking this question, you may have been threatened with violence, or have been subject to physical abuse, sexual abuse, emotional abuse or …Sponsored answer by Andrew M. Coffey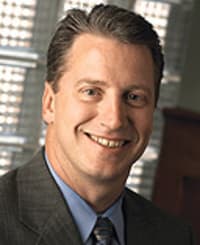 In Ohio, it is a crime to intentionally or knowingly possess marijuana (except for persons authorized to possess medical marijuana). Like many other …Sponsored answer by Jon J. Saia
Contact me
Required fields are marked with an asterisk (*).
To:

Jason M. Melton
Super Lawyers:

Potential Client Inquiry