What Should I Do If I'm Arrested Or Suspected Of A Crime In Florida?
Sponsored answer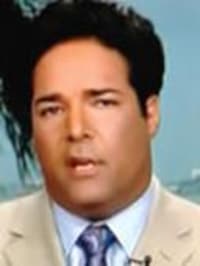 Contact me today
Answer
Being arrested or suspected of a crime can have devastating impacts on your life. A conviction can lead to prison time, fines and substantial legal costs. It can also result in losing career, educational or housing opportunities. Being the target of a criminal investigation can jeopardize your family relationships and reputation in the community or at work.
It is imperative that you do not answer a police officer's questions or make any comments without an attorney present. If you are arrested or suspected of a crime, it is essential to not talk to anyone before consulting with an experienced criminal defense lawyer who can protect your rights and future.
Experience Matters When Selecting A Defense Attorney
A criminal defense lawyer with decades of experience and hundreds of successful outcomes under their belt can make or break your case. Your situation is unique, and you deserve an attorney capable of designing a custom defense regardless of the severity of the alleged crime.  These include state or federal charges such as:
DUI/DWI
Assault and battery
Murder
Drug offenses
Domestic violence
Rape/sexual battery
White collar crimes
Juvenile offenses
Probation violations
Knowledgeable attorneys with years of courtroom experience represent a wide variety of clients from drivers accused of DUI, protesters arrested while exercising their First Amendment rights and police officers undergoing internal affairs investigations. They can also handle appeals and expungements.
What Rights Do I Have If Police Approach Me?
Florida law enforcement officers must treat everyone fairly, regardless of ethnicity, race, religion or national origin. If an officer stops you for any reason:
Stay calm and do not run.
Don't argue, obstruct or interfere with them.
Don't lie or present false documents.
Record video and audio, if possible, or write down the details of the incident.
You have the right to remain silent. You also do not have to answer questions about whether you're a U.S. citizen, where you were born or how you entered the country.
You are expected to identify yourself only if police officers stop you on suspicion of a traffic violation or a crime. If you don't have identification on you, you can choose to remain silent.
Unless police arrest you, ask if you are free to leave. If they say "yes," move calmly and quietly away. If they arrest you, you have the right to know why. If you want to exercise your right to remain silent, it's advisable to tell the officer out loud and state that you want to talk to a lawyer before being questioned.
What You Can Expect From Your Defense Lawyer
Experienced defense attorneys work for the best outcome during all stages of a criminal case. If you have been charged or are facing potential charges, this includes:
During the investigation: We protect your rights and prevent police from questioning you, present evidence that contradicts police assertions, conduct our own investigation and interview potential witnesses, arrange bond by working with prosecutors for a reduced amount and conduct a polygraph.
Before the initial court appearance: We negotiate for reduced or dismissed charges, present mitigating circumstances, file motions for reduced bond and negotiate for diversionary programs or pretrial intervention programs for those eligible to pursue reduced penalties.
Pretrial phase: We scour all the government's evidence, depose prosecution witnesses, interview defense witnesses and investigate defenses. We also file motions to exclude evidence obtained illegally by police, file motions to dismiss when the facts don't support the charge and hire experts to help jurors understand the essential elements of the case.
Trial phase: We select an impartial jury that understands that our clients are presumed innocent, present expert witness testimony to weaken the government's case or explain a defense strategy and aggressively cross-examine prosecution witnesses. We also protect and preserve all legal issues in the event that an appeal is necessary and offer favorable testimony for our client if a sentencing hearing occurs.
Post-trial: We file motions to have our clients released from custody during an appeal, which we have substantial experience drafting and arguing before the appellate court.
No matter what charges you are facing, it's crucial to work with a lawyer with a proven track record who will fight to protect your future and constitutional rights. Experienced criminal defense attorneys take the time to understand not only your case but also you as a person and how the outcome can affect you and your loved ones. Experience does matter with so much at stake, and you deserve nothing less than representation dedicated to minimizing the impact of a criminal charge or investigation.
Disclaimer:
The answer is intended to be for informational purposes only. It should not be relied on as legal advice, nor construed as a form of attorney-client relationship.
Other answers about criminal law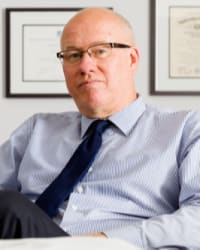 Both state and federal law offer you a few possible post-conviction remedies. This is true whether you are convicted after a trial or by way of a …Sponsored answer by Kevin L. Schriener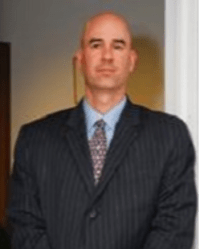 The short answer is, "No." If you talk to the police after an arrest, you are far more likely to hurt your case than to help yourself. The …Sponsored answer by Eugene L. Souder, Jr.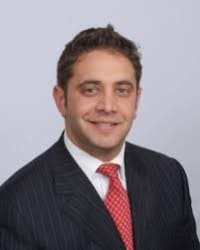 If you learn that you are a subject in a criminal investigation related to a drug crime in Kansas, it is important to know that you have rights and …Sponsored answer by Phil Stein
Contact me
Required fields are marked with an asterisk (*).
To:

Eric T. Schwartzreich
Super Lawyers:

Potential Client Inquiry