How Can A Criminal Defense Attorney Help Expunge Or Seal My Record In Illinois?
Sponsored answer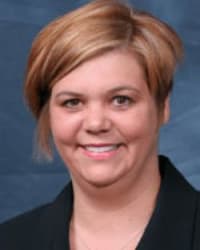 Contact me today
Answer
In Illinois, having a criminal record can often lead to barriers in finding a job or house, and/or obtaining a professional license, among other things. It's estimated that more than 70 million Americans, or one out of every three adults, have a record that includes an arrest or a conviction for a felony or a misdemeanor.
An experienced criminal records lawyer (otherwise known as the field of "restorative justice") can help determine whether you are eligible to expunge – or remove – charges that did not result in a conviction. Your attorney can also help seal the majority of criminal convictions on your record.
What Is the Difference Between Expunging And Sealing?
Expungement amounts to destroying or "wiping clean" a person's criminal record. This action can be taken for charges that have been dismissed, on cases where a person is found not guilty after trial or has received a sentence of court supervision after a plea of guilty.  Any case resulting in a conviction (a term that includes sentences of probation, conditional discharge, payment of fines and jail/prison sentences) is not eligible for expungement in Illinois.
NOTE: People who are pursuing citizenship or have other immigration issues are advised not to seek expungement of their records prior to consulting with an experienced immigration attorney, as expungement can seriously complicate immigration proceedings.
NOTE: If your record(s) is/are not initially eligible for expungement, but that is, in fact, the remedy that would serve you, it is possible to file a petition for clemency (commonly known as a "pardon") to essentially receive "special permission" from the governor of Illinois to expunge your otherwise ineligible records.
Sealing a criminal record is equivalent to hiding convictions from the public's view. Law enforcement and other agencies that conduct fingerprint-based background checks still have access to the records, generally speaking. Although not as good as expungement, sealing is still a beneficial remedy for many people in Illinois who are struggling to find employment due to past criminal records.
Over the years, Illinois has broadened the eligibility requirements for sealing of records; currently, the majority of convictions (even felonies) are eligible for sealing relief, unless the person with a record is still listed on a public registry (i.e., Sex Offender Registry, Murderer and Violence Against Youth Registry, Arsonist Registry, etc.) or has a conviction for a Class A misdemeanor or higher on a cruelty against animals case.
NOTE: The above statements are generalizations and are not intended to give any individual-specific information on whether his or her particular criminal records are eligible for either expungement or sealing relief. It is strongly recommended you consult with an experienced criminal records attorney to discuss the particulars of your own cases, convictions or otherwise.
NOTE: Both expungement and sealing relief are discretionary, meaning the judge deciding whether to grant one's petition for relief can deny it even if you are eligible pursuant to the applicable laws. Again, it is best to consult with an experienced restorative justice lawyer to ensure you give yourself the best possible chance at getting relief through expungement and/or sealing.
When Can You File A Petition?
When you have been found not guilty of a crime, or charges against you have been dismissed, there is typically no waiting period to file a petition for expungement.
If you were convicted of a crime and are filing a petition to seal, you must wait three years after the completion of your last sentence to file a petition to seal records. The waiting period to seal a case resulting in a sentence of court supervision (not a conviction) is two years from the end of any term of that sentence.
Although it has become easier to determine when your "waiting period" has expired since recent changes to Illinois law throughout the years, this is another area where an experienced criminal records attorney can assist you. If you file a petition for expungement or sealing and you are still inside of a "waiting period," your petition will be denied without any reimbursement of your filing fees.
How Does The Process Work?
To determine whether you are eligible to have your record expunged or sealed, it's essential to contact a lawyer who focuses his or her practice on criminal records law; not all criminal defense attorneys do this. Once you disclose your arrest and/or conviction record and where those charges were filed, your attorney will gather all necessary information, analyze the cases for expungement or sealing eligibility and draft the appropriate petition for relief.  If you do not remember all of your past cases, an attorney experienced in this area of law can help you search the various court databases.
Petitions can only be filed in the county (or district within Cook County) where the charge(s) originated. Generally speaking, each county will charge a filing fee, and the Illinois State Police charge an additional $60, for each petition. The original arresting agency(ies), Illinois State Police and State Attorney's Office are each sent copies of your petition by the Clerk's Office; after that, there is a mandatory 60-day waiting period from the date the petition is received by each agency, for each such agency to file an objection to your petition, should they desire to do so.
At the end of that period, if no objection has been made, some counties will send a notification via mail that the petition may be granted if the judge sees fit to do so. If there is an objection to your petition, a hearing will be scheduled where your attorney, or you, will present reasons why you are both in need and deserving of the requested relief.  Many counties require a hearing regardless of whether an objection has been filed prior to a judge deciding your petition.
What Are The Determining Factors?
Petitions for expunging or sealing records can only be filed for felonies and misdemeanors, as minor, petty or business offenses, such as citations for low-level speeding or failure to have car insurance, are not eligible for this kind of relief.
A final decision as to whether your petition for expungement and/or sealing will be granted is in the hands of the Presiding Judge, although that individual can delegate the case to another judge. In determining whether or not to grant your petition, the court weighs multiple factors as part of a "balancing test," including (but not limited to):
The nature of the charge or conviction
The length of the person's criminal record (e.g., is the person requesting relief a "repeat offender?")
Age (both the petitioner's age and age of the charge(s) or conviction(s))
Petitioner's employment status
Petitioner's family status
Behavior since the time of last arrest or termination of the last sentence
Ultimately, the question a judge is faced with in deciding your petition to expunge and/or seal is whether the interests of the person requesting the relief are greater than the public's interest in retaining the records. Courts are essentially faced with the balancing test of wanting to help an individual put his or her past behind him or her to become a more productive member of society and protecting actual and potential victims within society at large.
Knowledgeable Legal Advice Is Crucial For Receiving A Fresh Start
Without expungement or sealing, a person's criminal record will follow him or her for his or her entire life, potentially causing severe personal and financial consequences. This can happen regardless of whether the individual pleaded guilty, was convicted of a crime or was even falsely accused. It is a misnomer that arrests and/or convictions simply go away after a certain length of time; one must proactively petition for relief from his or her criminal record in order to, hopefully, become free from it.
An experienced criminal records lawyer can help you determine whether you are eligible to file a petition to have your record expunged or sealed. Once your cases are expunged or sealed, a new world of opportunities for employment and housing can be opened up, and, best of all, you can achieve peace of mind by no longer being burdened by an old criminal record.
Disclaimer:
The answer is intended to be for informational purposes only. It should not be relied on as legal advice, nor construed as a form of attorney-client relationship.
Other answers about Criminal Law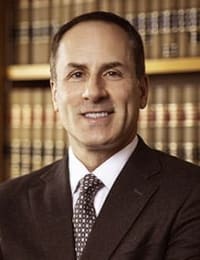 Domestic violence cases are treated differently from most other criminal cases in Massachusetts. Having started my career as a prosecutor in …Sponsored answer by David R. Yannetti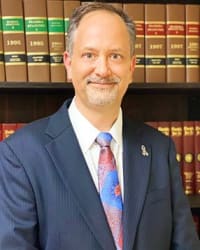 If you are asking this question, you may have been threatened with violence, or have been subject to physical abuse, sexual abuse, emotional abuse or …Sponsored answer by Andrew M. Coffey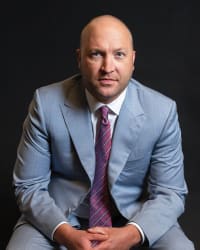 Being charged with a crime of any kind or targeted in a Kansas criminal investigation can be an exceedingly stressful situation with possible …Sponsored answer by Jonathan W. McConnell
Contact me
Required fields are marked with an asterisk (*).
To:

Jorie K. Johnson
Super Lawyers:

Potential Client Inquiry