What Should I Do If I'm Arrested Or Suspected Of A Crime In Kansas?
Sponsored answer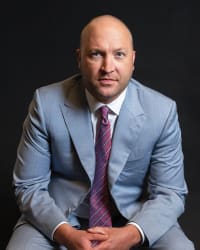 Contact me today
Answer
Being charged with a crime of any kind or targeted in a Kansas criminal investigation can be an exceedingly stressful situation with possible life-altering consequences.
Regardless of the crime's severity, it's advisable to contact an experienced criminal defense attorney as soon as possible to protect your rights, especially before you talk to law enforcement.
There Are Two Sides To Every Story
Even if a conviction is likely to result in minor penalties, or you believe the evidence proves your innocence, working with an experienced lawyer lessens the risks you face by going it alone. Convictions can result in jail time, fines and court fees along with personal, family, employment and educational repercussions for any crime, including:
Driving under the influence (DUI)
White collar crime
Homicide
Theft
Robbery
Sex offenses
False imprisonment
Burglary
Assault
Battery
Kidnapping
Motor vehicle theft
Knowledgeable lawyers understand how prosecutors try these cases. Defense attorneys know how to challenge evidence and assess whether police violated your rights. For instance, the lack of probable cause or an illegal search can result in evidence being thrown out or in dismissed charges.
Choosing The Right Attorney For Your Case
Make sure your lawyer specializes in criminal defense. In addition to understanding the state's complicated criminal statutes, skilled defense attorneys:
Defend innocence: You may be innocent but were in the wrong place at the wrong time. You may have been falsely accused due to unreliable or fabricated eyewitness testimony, or you were charged for political reasons, such as a prosecutor's "get tough on crime" agenda.
Represent vulnerable individuals: People without economic resources or connections or those with emotional disabilities are often tangled in a prosecutor's "rush to judgment" to hold someone accountable for a crime.
Protect due process: The U.S. Constitution protects everyone accused of a crime, providing you with the right not to incriminate yourself, safeguards against illegal searches and the right to consult an attorney.
Even if you falsely confess to a crime under duress, a confession alone does not automatically result in a conviction. Like several other states, Kansas requires prosecutors to offer evidence, in addition to a confession, that proves a defendant is guilty beyond a reasonable doubt.
Qualities You Should Expect In A Criminal Defense Lawyer
Contact an attorney immediately after an arrest or if the police request an interview during an investigation. If you are a suspect, a knowledgeable lawyer provides protection through all stages of the process by:
Scrutinizing all evidence
Examining police actions
Developing a vigorous defense
Fighting for reduced charges, such as changing a felony to a misdemeanor
Reducing or eliminating time spent behind bars
Alternative sentencing, such as home arrest
Getting charges dropped for false accusations or rights violations
The stakes are incredibly high in criminal cases, and an unfavorable outcome can ruin your life as well as the lives of those close to you. If you face criminal charges, it's crucial to work with an attorney who understands Kansas laws and courts and steadfastly fights to protect your future.
Disclaimer:
The answer is intended to be for informational purposes only. It should not be relied on as legal advice, nor construed as a form of attorney-client relationship.
Other answers about Criminal Law
A clean record is important in the modern world, where criminal background checks are more common than ever. Almost any job these days requires a …Sponsored answer by Matthew M. McClenahen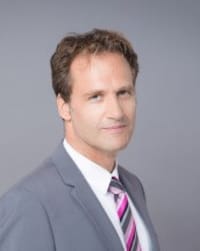 A grand jury subpoena is used by prosecuting offices to obtain testimony or documents during the investigation of potential criminal conduct.  Most …Sponsored answer by Florian Miedel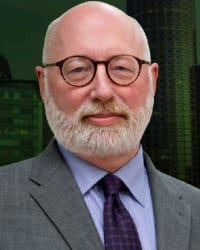 It could be very important. When a criminal defendant has a mental health condition or a history of such conditions, it can help explain what …Sponsored answer by J. W. Carney, Jr.
Contact me
Required fields are marked with an asterisk (*).
To:

Jonathan W. McConnell
Super Lawyers:

Potential Client Inquiry