Can I Talk My Way Out Of Criminal Charges In Maryland?
Sponsored answer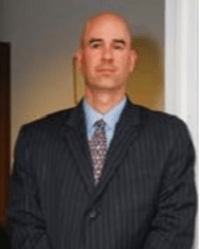 Contact me today
Answer
The short answer is, "No." If you talk to the police after an arrest, you are far more likely to hurt your case than to help yourself. The authorities aren't talking to you so that you can explain yourself. Their goal is to uncover information that can help them build their case.
You don't want to give them anything they can use against you. Instead, you want to avoid making any statements, and you want to talk to an attorney as soon as possible.
Three Reasons To Start Your Defense Immediately
There are three key reasons you want to start working with an attorney as soon as possible:
To preserve evidence
To strengthen your case
To ways to mitigate any potential consequences
 First, it's important to hire an attorney as soon as possible because evidence can disappear. It can spoil. It can move. Witnesses can disappear. They can go away. Memories can fade. So, it's important to work with an attorney to gather as much evidence in your defense as soon as possible.
You don't want to be an ostrich. I've seen too many people respond to criminal charges by burying their heads in the sand. It's natural to want the problems to go away, but they won't. You can't afford to ignore them. You want to keep your head up and work with an attorney to get the evidence that can help you.
Second, you want an attorney to help you strengthen your case. One of the most important ways your attorney can do this is by helping you protect your rights. Your attorney can provide the authorities the information the law says they should receive. By serving as the middleman, your attorney can help you avoid incriminating yourself in any way. Even innocent people can say things that work against them. You want to let your attorney guide your communications while you prepare for trial.
Finally, your attorney can help you explore ways to mitigate any possible consequences. Even as you prepare for trial and plan for the best, you want to prepare for the worst. But there are often things you can do that can soften the blow.
For example, if you're facing domestic violence charges, you might enroll in anger management. If you're facing drug charges, you might enter a substance abuse program. You might perform community service. These things can help show a judge that you're making efforts to improve yourself, and if you lose a case, the judge may see them as reason to grant a less serious sentence.
Early Action Also Helps With Plea Negotiations
Even if there's no trial, the work you and your attorney do to prepare for trial can help in any plea negotiations. They can help you reach a more favorable outcome.
Prosecutors are like everyone else. They don't like losing cases. The work you do to gather evidence and build your case can strengthen your position in negotiations. They may show sympathy for people who demonstrate a real effort to make amends. Prosecutors are sometimes more lenient with people who choose to address their issues and repay their debts to society ahead of time.
Justice Is Not One-Size-Fits-All
There's no "one right way" to address criminal charges. Justice doesn't work that way. Every case has its own facts and circumstances, and there's always a human aspect.
The best way to make sure you find the right strategy for your defense is to get started right away. If you or someone you know has been charged with a crime, or you suspect you're going to be charged, call an attorney immediately. Don't delay. Delays lead to lost evidence and lost witnesses.
Finally, do not think you're going to talk your way out of it. You don't want to talk to an officer and incriminate yourself. Let your attorney be your guide.
Disclaimer:
The answer is intended to be for informational purposes only. It should not be relied on as legal advice, nor construed as a form of attorney-client relationship.
Other answers about Criminal Law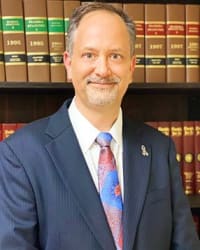 If you are asking this question, you may have been threatened with violence, or have been subject to physical abuse, sexual abuse, emotional abuse or …Sponsored answer by Andrew M. Coffey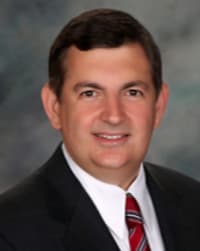 If you plead guilty to a first-offense DUI in Pennsylvania, you are subject to loss of license for one year. You will still be able to drive during …Sponsored answer by Steven E. Kellis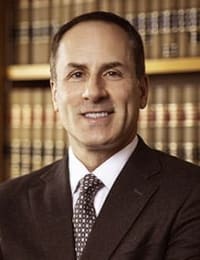 Domestic violence cases are treated differently from most other criminal cases in Massachusetts. Having started my career as a prosecutor in …Sponsored answer by David R. Yannetti
Contact me
Required fields are marked with an asterisk (*).
To:

Eugene L. Souder, Jr.
Super Lawyers:

Potential Client Inquiry