How do I drop domestic violence charges in Massachusetts?
Sponsored answer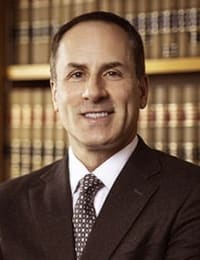 Contact me today
Answer
Domestic violence cases are treated differently from most other criminal cases in Massachusetts. Having started my career as a prosecutor in Middlesex County, I am well aware of how assistant district attorneys are trained to handle these cases. Prosecutors are quite accustomed to dealing with alleged victims of domestic violence who desperately want to drop the charges against their alleged abusers. In Massachusetts, however, only the prosecutor or the judge can dismiss a domestic assault-and-battery charge. Alleged victims who believe that they have the power to "drop the charges" in a domestic-abuse case quickly find out that they are sadly mistaken. 
To understand how to defend these cases, it is important to understand the process. The process usually starts with a "911" call to the local police station -- often by the spouse, family member, or boyfriend or girlfriend who is claiming to be the victim of domestic violence. Other times, it may be a concerned neighbor who calls the police after hearing sounds of an argument or struggle in a nearby house or in the apartment above him. The identity of the person making the phone call is less important, however, than the content of the call itself. If the allegation over the phone is that some type of domestic violence is occurring or has occurred, the die has been cast and there is no turning back. Massachusetts police departments have a mandatory arrest policy in such cases. The 911 call begins a process that will end that night with someone being taken to the police station in handcuffs.
This mandatory arrest policy often comes as a shock to the reporting party. I have had many of my clients' girlfriends and wives in my office, explaining to me that they only called 911 to have the police talk to their partner, or calm him down, or scare him. There have been many cases when the police show up at a couple's home, arrest the husband or boyfriend, and then find that the wife or girlfriend is fighting them, trying to prevent their partner from being taken away! Nonetheless, once an allegation of domestic violence is made, it is a foregone conclusion that an arrest will be made, the case will then be in the system, with the next step being the booking process at the station.
During booking, a bail commissioner will be called to the station to set an amount of bail that must be posted before the arrested party may leave the station. In domestic violence cases where the alleged victim is still scared and/or motivated to prosecute, the arrested party will generally be held without bail overnight at the station. In cases where the alleged victim wants his or her partner home that night, however, the arrested party might be released simply by paying the $40.00 fee charged by the bail commissioner.  There is a mandatory six-hour "cooling off" period, however, regardless of whether bail is posted or someone is ultimately released on personal recognizance.  So once a 911 call is placed to the station for suspected domestic violence, the alleged perpetrator -- innocent or not -- will be held in custody for a minimum of six hours.
Whether he is ultimately released or not, the next step in the process is an arraignment in court before a judge. Oftentimes, an alleged victim appears in court at the arraignment for the purpose of "dropping the charges." This almost never happens at arraignment. What will occur is that the district attorney's office will have a victim-witness advocate speak with the alleged victim, for the purpose of educating her (or him) on the process and receiving information to convey to the prosecutor and the judge. If the alleged victim wants the charges dropped, the victim-witness advocate will likely explain at that point that only the prosecutor can make that decision. And in almost every case, the prosecutor will decline to do so.
What follows will be another court date -- generally 6-8 weeks away -- and maybe several court dates after that. Some district attorney's offices insist on scheduling the case for trial before agreeing or acquiescing to a dismissal. Others will take a case to trial even if there is little or no evidence to prosecute the case. Prosecutors simply do not let go of these cases easily. Their main consideration is the state of the evidence that they have. If they have a usable 911 recording, photos of an alleged victim's injuries, medical records and/or a confession for the accused party, they may not even need the cooperation of the alleged victim. They may be able to prosecute the case over the objection of the alleged victim -- and they often do.
While an alleged victim cannot drop the charges, he or she may be able to avoid providing evidence that would otherwise be helpful to the prosecution. In Massachusetts, husbands and wives possess a "marital privilege," meaning no prosecutor or judge can force one partner to testify against the other. There are times when a prosecutor or judge will allow an alleged victim to assert a marital privilege on the record at a pretrial court date, paving the way for a possible dismissal of the charges.
Even where the parties are not married, however, an alleged victim may possess a Fifth Amendment right not to testify. This may occur, for example, when the alleged victim started the fight by slapping, pushing or striking her boyfriend or husband, then the boyfriend or husband responded violently. The Fifth Amendment is interpreted very broadly by the courts, so oftentimes an assertion of that right can remove crucial evidence from a case -- and can aid a defense attorney requesting a dismissal of the charges.
Finally, if a prosecutor requires a case to be scheduled for trial before agreeing to a dismissal, a few other issues arise. Absent a marital privilege or a Fifth Amendment right against self-incrimination, will a prosecutor and/or a judge force an alleged victim to testify against her partner? Most district attorney's offices do not like to do this, but there are occasions when they have forced an alleged victim to testify. If not, the remaining issue is whether the prosecution has enough evidence to proceed without the testimony of the alleged victim.
In short, the answer to the question of "how do I drop domestic violence charges?" is . . .  you can't. But you can nonetheless help a criminal defense attorney obtain a dismissal at some point in the process.  If you truly want to help get the charges dismissed, you have every right to contact a criminal defense attorney to offer that help.
Disclaimer:
The answer is intended to be for informational purposes only. It should not be relied on as legal advice, nor construed as a form of attorney-client relationship.
Other answers about Criminal Law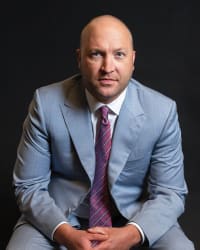 Being charged with a crime of any kind or targeted in a Kansas criminal investigation can be an exceedingly stressful situation with possible …Sponsored answer by Jonathan W. McConnell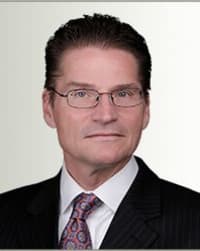 If you meet someone on a social media "hookup' site, the possibility of a terrible misunderstanding concerning sexual boundaries is very real and …Sponsored answer by Paul D. Cramm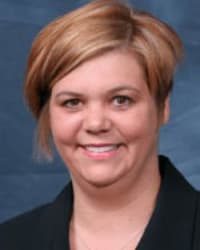 In Illinois, having a criminal record can often lead to barriers in finding a job or house, and/or obtaining a professional license, among other …Sponsored answer by Jorie K. Johnson
Contact me
Required fields are marked with an asterisk (*).
To:

David R. Yannetti
Super Lawyers:

Potential Client Inquiry