What does "Criminal Sexual Conduct" mean under Minnesota law?
Sponsored answer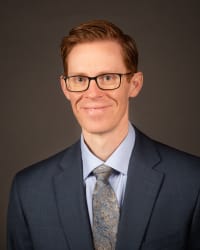 Contact me today
Answer
Criminal Sexual Conduct refers broadly to rape, sexual contact with minors, sex with vulnerable adults and other nonconsensual sexual acts. Minnesota statute defines five levels of Criminal Sexual Conduct (CSC), with first degree meaning the most severe offenses.
Any charge of Criminal Sexual Conduct carries the possibility of jail or prison time, plus the burdens of registering as a sex offender. So it is critical to immediately contact a criminal defense lawyer after being arrested or questioned in connection to an alleged sex crime. The freedom and future of the accused depend on a swift and skilled defense.
The Five Degrees Of Criminal Sexual Conduct
First-degree Criminal Sexual Conduct can refer to:
Sexual penetration involving force or threat of violence
Sexual penetration of a person who is mentally impaired or physically helpless
Sexual contact with a minor under the age of 13
Sexual contact with a minor age 13 to 16 by a person who is at least four years older and in a position of authority
A conviction is punishable by up to 30 years in prison, with a minimum sentence of 12 years. First-degree CSC automatically triggers lifetime registration as a predatory sex offender. (See our related Ask Super Lawyers answer on sex offender registration).
Second-degree CSC is similar to first degree, involving sexual contact without penetration. It is common for defendants to be charged with both first and second-degree charges. A conviction carries up to 25 years in prison, with a minimum sentence of seven and a half years, plus lifetime sex offender registry.
Third-degree CSC includes statutory rape: sexual penetration when the complainant is a minor, but the defendant is also a minor or an adult close in age. It also applies to sexual penetration by people in certain positions of authority, including psychotherapists, clergy members, peace officers or correctional facility staff. This offense is punishable by up to 15 years in prison (or a maximum of five years for statutory rape cases).
Fourth-degree CSC is similar to third degree, but without penetration. A conviction carries a prison sentence of up to 10 years. A conviction for third or fourth-degree CSC typically requires registering as a sex offender for 10 years.
Fifth-degree CSC includes other nonconsensual sexual contact such as groping or removing someone's clothing, and lewd acts such as masturbation or indecent exposure. It is a gross misdemeanor with a maximum sentence of a year in jail, but repeat offenses may be charged as a felony. Fifth-degree CSC may or may not involve sex offender registry, depending on the nature of the conduct and whether the complainant is a minor.
NOTE: Under Minnesota law, the highest offense charged dictates sex offender status, even if the person is convicted of a lesser offense. So if the original charges included first or second-degree CSC, any conviction will trigger predatory offender status. This is one more reason to hire the best defense possible.
How Can A Sex Crime Lawyer Help?
The role of an attorney is to (a) protect the rights of the accused, (b) minimize the public fallout and (c) avoid a conviction or the most severe punishment. The earlier you contact a lawyer, the better. In addition to the criminal penalties, allegations of CSC cause a lot of collateral harm in the person's family, workplace and social network.
A defense lawyer can intervene with the prosecutor and assist the accused with communicating with law enforcement. It's not always possible to get the charges reduced, but we may be able to avoid an embarrassing arrest or arrange for release from jail while awaiting trial. Just as importantly, an experienced sex crime attorney can mount a legitimate defense and make the government prove its case.
Disclaimer:
The answer is intended to be for informational purposes only. It should not be relied on as legal advice, nor construed as a form of attorney-client relationship.
Other answers about criminal law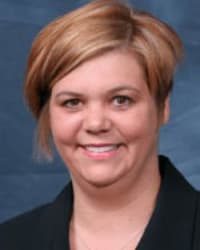 In Illinois, having a criminal record can often lead to barriers in finding a job or house, and/or obtaining a professional license, among other …Sponsored answer by Jorie K. Johnson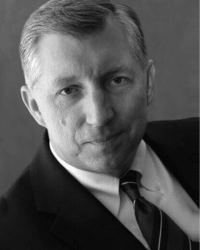 You need to do your research in order to find the right criminal defense lawyer for you. After being charged with a crime, you do not want to risk …Sponsored answer by Christopher Van Wagner
A clean record is important in the modern world, where criminal background checks are more common than ever. Almost any job these days requires a …Sponsored answer by Matthew M. McClenahen
Contact me
Required fields are marked with an asterisk (*).
To:

Matthew T. Martin
Super Lawyers:

Potential Client Inquiry