What should I do if I'm arrested for a crime in New Jersey?
Sponsored answer
Contact me today
Answer
Getting arrested in New Jersey can be a frightening and intimidating experience. It's also the initiation of a legal process that can unfold in any number of directions. After an arrest, you have many rights you should be aware of. You should know how to exercise those rights. You should also know what not to do. Far too many people fall into the same traps and end up stuck in jail – or facing a life-altering criminal conviction – when it could have been avoided.
Below are four key things to know after an arrest. Equipped with this knowledge, you can avoid common pitfalls and lay the groundwork for a strong and effective defense with the help of a good lawyer.
1. Find out if you've actually been arrested.
The signs of an arrest are often clear-cut: You've been handcuffed, read your rights and placed in the back of a squad car, for example. However, people sometimes think they've been arrested when they really haven't. If you've been asked to come into the police station for questioning, for example, that's not an arrest. If you've been "detained" but haven't been read your rights or booked, you haven't been arrested.
An actual arrest involves getting "booked" – that is, having your fingerprints and mug shot taken and giving up your personal possessions to be inventoried. If you haven't been booked, you should simply ask if you're free to leave. If the police say yes, then just leave. And if the police ask you to come into the station for questioning, you should never do so without first consulting a defense lawyer.
2. Don't talk to the police at all. Period.
Regardless of whether you've been arrested, you should never talk to the police beyond providing your basic identifying information.
Law enforcement officers are highly trained to draw incriminating information out of you. They often appear nice and friendly in doing so. They may appear to just be chitchatting with you. Don't be fooled, however; they are not out to make small talk. They have one goal: to build a case against you. They are fishing for evidence against you, and even seemingly neutral or harmless information that you share could come back to haunt you later.
Likewise, don't talk to anyone else if the police could overhear you. Stay silent while in the back of the squad car and in your holding cell.
People sometimes think they can talk themselves out of an arrest – especially if they feel confident that the police don't have anything on them. That can be a tremendous mistake, however. The police must have probable cause to arrest you, which means they likely have something on you. But that something may not be enough to support a criminal conviction, which requires proof beyond a reasonable doubt – a much higher standard. One of their most powerful tools to get that proof is by drawing it out of your own mouth. By talking to the police, you run a high risk of giving them the evidence that they need to convict you.
You have the right to remain silent. It's one of your most important rights, and you should always exercise it.
3. Contact a defense lawyer as soon as possible.
You have the constitutional right to contact a lawyer after you've been arrested. It's smart to keep the phone number for a trusted defense attorney in your cellphone. That way, you won't have to scramble during what is already an incredibly stressful time.
A good lawyer can advise you on key questions that may be time-sensitive – for example, whether you should refuse a breath or blood test after you've been arrested for DUI. They can also take swift action to protect your rights. You have the right to appear before a judge within 48 hours after an arrest in New Jersey, for example. A defense attorney can ensure that you get before a judge in a timely manner, so you don't have to stay stuck in jail for a moment longer than necessary.
4. Don't try to handle your case alone.
The justice system is confusing and complex. You have many important rights at all stages of criminal proceedings. If you don't know how or when to strategically exercise them, you could dig yourself into a hole so deep that no lawyer can get you back out. You may have extremely strong grounds for a solid defense – perhaps even for dismissal of the charges or acquittal – but without professional legal help, you could end up getting a needless conviction. Don't risk your entire future and freedom by trying to handle it on your own.
Disclaimer:
The answer is intended to be for informational purposes only. It should not be relied on as legal advice, nor construed as a form of attorney-client relationship.
Disclosure:
No aspect of this advertisement has been approved by the Supreme Court of New Jersey. Please visit the Super Lawyers Selection Process for a detailed description of the Super Lawyers selection methodology.
Other answers about Criminal Law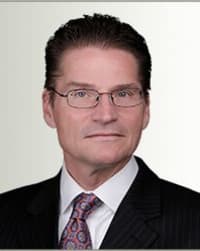 If you meet someone on a social media "hookup' site, the possibility of a terrible misunderstanding concerning sexual boundaries is very real and …Sponsored answer by Paul D. Cramm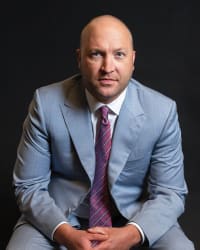 Being charged with a crime of any kind or targeted in a Kansas criminal investigation can be an exceedingly stressful situation with possible …Sponsored answer by Jonathan W. McConnell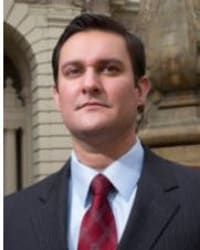 Being charged with a sex offense can seem overwhelming. You must find an experienced lawyer skilled in defending sex offenses in San Diego. Many …Sponsored answer by Alexander H. Fuqua
Contact me
Required fields are marked with an asterisk (*).
To:

Peter G. Aziz
Super Lawyers:

Potential Client Inquiry