How Do I Determine Who Is The Best Criminal Defense Attorney In New York?
Sponsored answer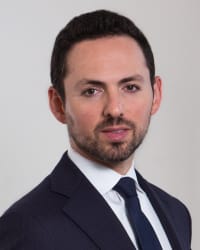 Contact me today
Answer
If you or a loved one has been arrested, accused or charged with a crime or placed under police investigation, it is extremely important to find the best criminal defense attorney immediately. For most people who have never been in trouble with the law before, it is natural to be uncertain what to look for when choosing a defense lawyer.
Finding the right attorney is vitally important to ensure that you get a full and tenacious defense.
The five most important things to look for in a defense attorney are:
Experience
Aggressive
Responsive
Reputation
Legal Knowledge
Experience
Ideally, your attorney should have practiced criminal defense law in New York for several years and have dealt with situations like yours hundreds of times, if not thousands. A strong depth of familiarity with the law and how the criminal justice system really works gives them the ability to find the weak points in the prosecution's case. It also helps your lawyer know how the local judges think.
Aggressive
Your lawyer should be a zealous advocate for your rights. The full weight of the government's power is being lined up against you. The right defense attorney will fight the police and prosecution at each stage to contest false accusations and avoid an unjust result.
Responsive
An attorney who cannot communicate effectively with you is likely to make mistakes on your case. It is critical to work with an attorney that will keep you updated as your case progresses and involve you in all aspects of your defense.
Reputation
Over the years, a successful defense lawyer will have developed a strong reputation with prosecutors and judges. They will know that they are dealing with a powerful and capable defense attorney who will not let their client be railroaded.
Knowledgeable
Criminal defense law is complex and constantly changing. You need an attorney who knows the law, who keeps up on new developments, and who is prepared to defend you against any type of charges.
Act Fast
It is important to contact a defense attorney as quickly as possible. The sooner your attorney gets started, the sooner they can begin attacking the prosecution's case. Also, bringing in your lawyer early in your case will help you avoid missed deadlines and other errors. Remember, your future is on the line. Choose the BEST representation possible.
Disclaimer:
The answer is intended to be for informational purposes only. It should not be relied on as legal advice, nor construed as a form of attorney-client relationship.
Other answers about criminal law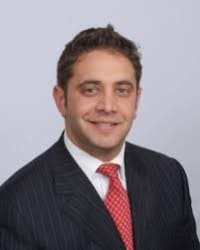 If you learn that you are a subject in a criminal investigation related to a drug crime in Kansas, it is important to know that you have rights and …Sponsored answer by Phil Stein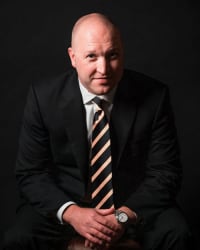 Being charged with a crime of any kind or targeted in a Kansas criminal investigation can be an exceedingly stressful situation with possible …Sponsored answer by Jonathan W. McConnell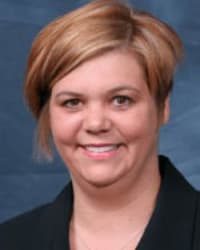 In Illinois, having a criminal record can often lead to barriers in finding a job or house, and/or obtaining a professional license, among other …Sponsored answer by Jorie K. Johnson
Contact me
Required fields are marked with an asterisk (*).
To:

Robert Tsigler
Super Lawyers:

Potential Client Inquiry