What is Pennsylvania Law Concerning Expungement and Limited Access to Criminal Records?
Sponsored answer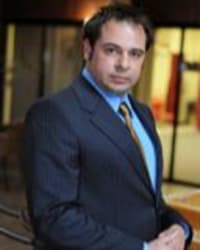 Contact me today
Answer
A clean record is important in the modern world, where criminal background checks are more common than ever. Almost any job these days requires a criminal background check, and many landlords now require criminal background checks for any prospective tenant. Therefore, it is vital to seek expungement or limited access of your criminal record if you are eligible for such relief under Pennsylvania law.
There is a distinction between expungement and sealing of a criminal record, with expungement being the older and more traditional form of relief.  You have an absolute right to full expungement in the following situations: 1) you have been found not guilty of a crime, 2) all of your charges under a criminal docket were dismissed or nolle prossed, 3) you successfully completed the ARD program (There are certain serious offenses which cannot be expunged following successful completion of ARD, but these are crimes which district attorneys would rarely, if ever, recommend for ARD in the first place) 4) you were convicted of underage drinking and have now reached the age of 21, and have had your driver's license restored and paid all fines and court costs, or 5) you were convicted of a summary offense such as retail theft, disorderly conduct or public drunkenness and have been crime free for a five-year period prior to filing the expungement petition. 
People convicted of retail theft are the ones most likely to seek expungement pursuant to the five-year expungement rule for summary offenses. Some of these people naively pled guilty to retail theft, under the mistaken belief that it was "just like a traffic ticket." Not only does a retail theft conviction give one a criminal record, even if it is only graded as a summary offense, it is the type of charge, which scares off would-be employers fearful of employee theft. People with old public drunkenness, disorderly conduct and criminal mischief convictions will also seek expungement under the five-year rule because it is just not good to have anything on your record.
If you had certain charges dropped pursuant to a plea agreement, and pled guilty to lesser charges, you may be able to have the dropped charges expunged from your record. This is called "partial expungement." Under Pennsylvania law, you are eligible for partial expungement of charges dropped pursuant to a plea agreement only if the district attorney agrees to it. In all of my years as a criminal defense lawyer, I have only ever had one case where a district attorney opposed our partial expungement request.
Some people easily conflate the concepts of dismissal and acquittal with expungement. They think that if a charge is dropped or dismissed or they were found not guilty, it automatically disappears. This is just not true. If a charge is not expunged, it will remain on the Administrative Office of Pennsylvania Courts docket sheets, which means it can show up on criminal background checks. The docket sheet should reflect that you were found not guilty or the charge was dismissed, but people can still see that you were charged, and then speculate that you were really factually guilty. If you had a felony charge dropped in exchange for a guilty plea to a misdemeanor or if you had a misdemeanor charge dropped in exchange for a guilty plea to a summary offense, most lawyers will advise you to seek partial expungement.
Limited access to criminal records is a fairly new form of relief in Pennsylvania. It is sometimes called "sealing a record." It allows people who were convicted of certain misdemeanor offenses to seek limited access to their criminal records where they have not committed any new crimes for a period of 10 years following the end of their probation or parole supervision. Eligible misdemeanors include most third degree and ungraded misdemeanors and some second-degree misdemeanors. First-degree misdemeanor convictions and felonies are not eligible for limited access. Limited access means that a person will no longer have a conviction on criminal background checks used for employment, housing or credit checks. Law enforcement will, however, maintain a person's criminal record for their own internal purposes. If the person who obtains limited access were to commit a crime in the future, his old conviction would still count toward his prior record score. By contrast, a charge which was expunged will not count toward a person's prior record score.
In most counties, the lawyer can handle an expungement or limited access petition without a defendant needing to appear in court. Expungement and limited access to criminal record petitions are as easy for a criminal defense attorney to handle as it is for a mechanic to do an oil or tire change. Therefore, most attorneys will charge a very reasonable fee for this type of service. A big part of your overall expense will be the filing fees, which go to the clerk of courts office. Every county has its own local rules and procedures with respect to expungement and limited access petitions, so I would recommend hiring a lawyer in the county where the offense occurred.   
Disclaimer:
The answer is intended to be for informational purposes only. It should not be relied on as legal advice, nor construed as a form of attorney-client relationship.
Other answers about Criminal Law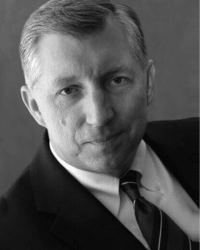 You need to do your research in order to find the right criminal defense lawyer for you. After being charged with a crime, you do not want to risk …Sponsored answer by Christopher Van Wagner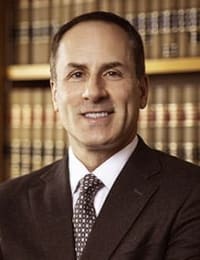 Domestic violence cases are treated differently from most other criminal cases in Massachusetts. Having started my career as a prosecutor in …Sponsored answer by David R. Yannetti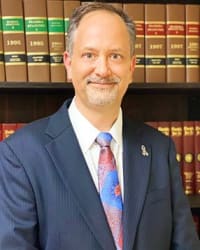 If you are asking this question, you may have been threatened with violence, or have been subject to physical abuse, sexual abuse, emotional abuse or …Sponsored answer by Andrew M. Coffey
Contact me
Required fields are marked with an asterisk (*).
To:

Matthew M. McClenahen
Super Lawyers:

Potential Client Inquiry