How Do I Find The Right Defense Lawyer For A Murder Charge In Tennessee?
Sponsored answer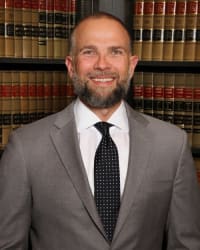 Contact me today
Answer
People in Tennessee often have a hard time telling one defense attorney apart from another. Price is a consideration, but the more serious the charges someone faces, the more important it is to get the best possible defense. Murder charges are among the most serious anyone can face, so anyone facing murder charges would do well to think twice before price shopping. Instead, it might be better to look for the signs of a top-quality lawyer.
There are four key signs you should consider before you choose a lawyer to defend you against a murder charge: Trial experience, legal knowledge, personal commitment and team leadership.
Trial Experience
A murder trial is no time to gamble on a rookie lawyer. You want someone who has legitimate experience defending murder cases. Someone who has tried and defended numerous cases to completion. Accordingly, you should look up the track records of any attorney you consider contacting.
Have they handled cases? Have they won results? Attorneys cannot promise results, but there is a saying that goes, "Past performance is the best indicator of future success."
Legal Knowledge
Once you get a list of potential lawyers, you want to meet with them and get to know them. One of the first things you should look for is a sense that the lawyer understands the legal implications of all the charges involved. Your lawyer should be able to educate you about those charges. You should learn what the state must prove for each charge and what defenses you may have to the state's accusations.
Your lawyer should be able to educate you about the charges and give you a realistic idea of the possible outcomes. You want a lawyer who will help you fully understand the situation.
Personal Commitment
The unfortunate fact is that a lot of people hire attorneys who then largely disappear. I have heard from clients who complained about other lawyers, "We paid the attorney this money, and then we never saw him." Or they'll say, "We've only talked to him in court."
This is not only frustrating; it is a strike against a good defense. You need an attorney with whom you can build a rapport and a relationship. You want to make sure you feel comfortable that your attorney is a good fit because you want your attorney to get to know the person behind the charges.
One of the prosecution's greatest weapons is that they can dehumanize the defendant. They use the word "defendant." They use case numbers. They try to get the jury to look and see only an alleged crime, not a person. As a result, every step your attorney can take to humanize your case is an important one.
You want an attorney who wants to get to know you. Who is willing to talk about things other than the case. Who makes themselves available to answer your questions, who gets to know you and who can share your story with the jury so that they see a person, not just a set of legal charges.
Team Leadership
It is important to understand that a good murder defense is never just a one-person show. It's a team dynamic. A good defense attorney will build a whole team tailored to meet the needs of the case. That means getting the right investigator and the right expert witnesses to counter the state's experts.
The government and the state get things wrong at times. You don't want a lawyer who's going to take everything the state says at face value. You want a lawyer who knows which experts can help you expose the state's mistakes.
The Final Word
In the end, you want to trust that your lawyer has the knowledge and experience to handle your case. You want a lawyer who cares about you and your outcome. And you need a lawyer who can help you understand the key parts of your case from beginning to end.
Ultimately, the person facing the charges is the one who decides whether to go to trial or negotiate a plea. It is your right to choose your path. The attorney best-suited for your case is the one you trust to know the path and to walk alongside you from the first step to the last.
Disclaimer:
The answer is intended to be for informational purposes only. It should not be relied on as legal advice, nor construed as a form of attorney-client relationship.
Other answers about Criminal Law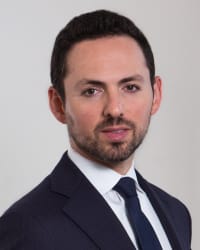 If you or a loved one has been arrested, accused or charged with a crime or placed under police investigation, it is extremely important to find the …Sponsored answer by Robert Tsigler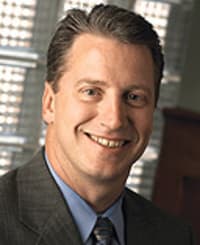 In Ohio, it is a crime to intentionally or knowingly possess marijuana (except for persons authorized to possess medical marijuana). Like many other …Sponsored answer by Jon J. Saia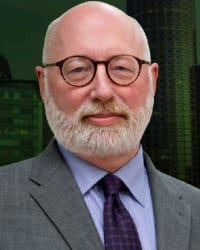 It could be very important. When a criminal defendant has a mental health condition or a history of such conditions, it can help explain what …Sponsored answer by J. W. Carney, Jr.
Contact me
Required fields are marked with an asterisk (*).
To:

Luke A. Evans
Super Lawyers:

Potential Client Inquiry