Can I get sole custody of my child in California?
Sponsored answer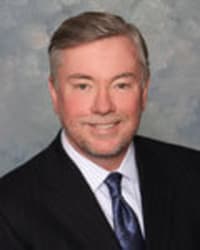 Contact me today
Answer
First, it is important to understand what sole custody is and is not. Sole custody does not necessarily mean that you are the only parent who will have access to your child and the other parent will no longer be able to see the child. Such arrangements are rare and typically only used in extenuating circumstances such as when one parent poses a threat to the child's safety or well-being. 
Two kinds of child custody exist in California: physical custody and legal custody. Each of these can be broken down into either sole custody (also known as primary custody) or joint custody arrangements. When most people think about sole custody, they tend to be thinking about sole physical custody. In most cases, a sole custody arrangement will involve the child living with one parent. However, the other parent usually has visitation rights and can continue to spend time with the child, though the amount of time can vary. 
A parent may also get sole legal custody. This grants that parent the exclusive right to make decisions about the child's "health, education and welfare," which includes things such as school, religious affiliation, medical care and extracurricular activities. Parents are rarely granted sole physical and legal custody. More commonly, the parents will share physical custody of the child based on a timeshare split either awarded by the court or agreed to by the parties, such as 50/50, 60/40 or something similar, and both parents have joint legal custody, which allows them both to make decisions regarding the various important issues in the child's life. It is also possible for parents to have joint physical and legal custody, in which both parents have decision-making power and the child lives with both parents. Joint physical custody requires a high degree of cooperation between parents. 
The Best Interests of the Child 
Ultimately, there are many permutations of child custody and many variations of visitation arrangements. Parents are not confined to one-size-fits-all options. However, under California law, the guiding principle in determining which child custody outcome is right in any given situation is the question of what is in the best interest of the child. Courts tend to agree that the best outcome for most children is to move forward in a manner that most closely resembles previous parenting relationships, ideally with the child spending time with both parents. With that in mind, there are many factors that must be considered when determining what is truly in the child's best interest, as each parent may have different opinions in that regard. 
Some of those factors are: 
The child's age: The needs of a 2-year-old child will differ substantially from the needs of a 16-year-old child. Under California law, children who are "of sufficient age and capacity to reason" may weigh in with their preference in terms of what they would like child custody arrangements to look like. This is usually when the child turns 14 years old. 
The child's health: The needs of a healthy child will not be the same as the needs of a child with special needs or a chronic medical condition. Health issues may need to be considered. 
The child's current relationship with each parent: How much time does each parent spend with the child? Which parent takes the child to school? Which parent attends after-school activities? Which parent makes the child's meals? Which parent helps with homework? 
Each parent's ability to care for the child: Do both parents have the ability to emotionally, physically and financially provide the care that the child needs? Are there health issues, work issues or other issues that might impede a parent's ability to care for the child? 
The child's safety and well-being: Does one parent have a history of domestic abuse, alcohol addiction, drug addiction or any criminal activity that would put the child in jeopardy? These issues are taken very seriously and can shift the balance to sole custody arrangements for the other parent. 
Whether child custody is being determined as part of a divorce or following a paternity action for parents who are not married, care must be taken in reviewing and balancing these factors and more to understand what is truly in the child's best interest. Agreements reached through negotiation will be reviewed by the court to verify that the child's needs have been taken into consideration, and if the case does go to trial, the judge will want to explore all of these factors as well before making a decision. 
If your intention is to get sole custody or simply to protect your relationship with your child, it can be valuable to have an attorney and advocate on your side who understands the factors that need to be reviewed. A skilled attorney can look at your situation from every angle, building a strategy to present you in the best possible light and argue how each of the factors supports your position.
Disclaimer:
The answer is intended to be for informational purposes only. It should not be relied on as legal advice, nor construed as a form of attorney-client relationship.
Other answers about custody & visitation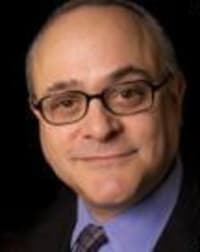 Once you have obtained a court-ordered visitation schedule, any modifications to the arrangement should generally only be made by a judge. This is …Sponsored answer by Jeffery M. Leving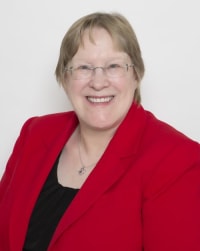 We're in a day and age when both parents want to play active roles in the lives of their children. Unfortunately, when the marriage ends and a …Sponsored answer by Louise T. Truax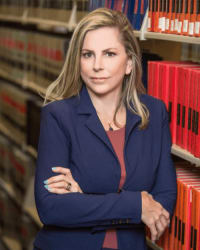 Since 1999, Colorado has used the term "parental responsibilities" instead of custody for determining which parent will make the major life …Sponsored answer by Stuart Skok
Contact me
Required fields are marked with an asterisk (*).
To:

Marshall Waller
Super Lawyers:

Potential Client Inquiry