How Is Child Custody Determined In Colorado?
Sponsored answer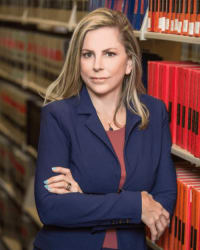 Contact me today
Answer
Since 1999, Colorado has used the term "parental responsibilities" instead of custody for determining which parent will make the major life decisions for the child and where they will live. Custody can be extremely emotional and contentious, which triggers dispute resolution before potentially having a judge make the final decision.
Colorado courts want parents to share decision-making and parenting time for their children, even though that is not specified in state laws. Judges base their decisions on the "best interests" of the children. State statutes do recognize that most kids are better off when both parents are actively involved in their lives.
Colorado is proactive in these cases. If custody is disputed, parents must attend mediation and parenting classes (customary in many states). If the issues cannot be resolved, the court decides. If parents agree on a custody arrangement, mediation is not required as long as the court approves the Parenting Plan.
Colorado Courts Often Utilize Outside Mental Health Specialists
When parents cannot agree on a parenting plan, courts often use experts to evaluate the facts. These include:
Child and family investigator: CFIs are mental health professionals or attorneys who document both parents' wishes as well as the child's, investigate issues in dispute affecting custody and issue a report with findings and recommendations within a couple of months for a set fee.
Parental responsibility evaluator: PREs are mental health professionals who do comprehensive mental testing of family members along with a full investigation of the issues. They issue a report with findings and recommendations, which can take four to six months and cost two or three times more than a CFI.
Decision-Making
Legal custody is known as "decision-making" in Colorado, which specifies who will make the crucial decisions for a child, such as education, health care and religion. If a parent has sole custody, they are called the primary parent, which is uncommon in the Centennial State. Co-parents typically share these responsibilities, providing they:
Work together to ensure their child has a positive and nurturing family environment
Agree to cooperate and make significant life decisions for their child together
Have a history of involvement and mutual support over their child's needs
Convince the judge they will help ensure that the other parent stays actively involved in their child's life
Parenting Time
Colorado calls physical custody "parenting time" for determining where your child will live. When you and your ex-partner have an equal amount of overnight visits with your child, it's called joint parental responsibility. If one parent has fewer than 93 overnight visits, the court generally considers the other the primary parent.
Courts may designate a "primary parent" in cases where one parent has a history of neglect, abusive behavior, mental illness or addiction issues with drugs, alcohol or other vices. In some cases, if you believe the other parent's behavior endangers your child, you can file for an automatic "restriction," giving you sole custody and supervised visitation to the other parent until a hearing is held within 14 days.
Best Interests Of The Child
When parents disagree over custody, judges make those decisions. While there is a stigma that courts always favor the mother, Colorado law states that each parent has equal rights in custody disputes. Courts prioritize what's best for the child in all cases. While judges have some discretion, state law mandates that they weigh several factors when making these decisions, including:
Both parents' relationships with the child
The ability of both parents to put their child's needs ahead of their own
Each parent's ability to encourage contact, love and affection between the child and the other parent
Past involvement shows a commitment to supporting and spending time with the child
The mental and physical health of both parents and the child
The child's wishes, providing they are mature enough to communicate those feelings
The opinions of both parents
The distance between both parents' households
Ensuring that the home, school and community provide a safe and positive environment for the child
While courts always want parents to share decision-making and parenting time, their priority is ensuring a safe and nurturing environment. Part of this is avoiding any arrangement that will impair the child's emotional and developmental needs. In most cases, this is best accomplished by parents sharing these responsibilities.
A Cooperative Approach To Custody Benefits Everyone
Divorce is devastating and emotional, often sparking anger, which is justified in many cases. However, letting negative feelings, such as revenge overwhelm you can jeopardize a reasonable property settlement and spill over into custody disputes. In most cases, parents only want to do what's best for their children and help them cope with the significant changes that a divorce brings.
Collaborative law helps spouses settle their differences peacefully, letting them control the process and protecting their privacy in that process. More importantly, it can help parents find a middle ground and instill a system of cooperation going forward, which is essential for their child's ability to cope with the breakup as well as their future development. Best of all, you create a mutually acceptable pathway forward instead of having a stranger make a decision no one likes.
The collaborative process can address both custody and financial assets.  Each spouse works with a certified collaborative lawyer and a team of neutral professionals to assist the family.  Working in this process with experienced professionals can help you realize that what once seemed like a hopeless situation can result in an amicable outcome, which is the best possible solution for your child.
Disclaimer:
The answer is intended to be for informational purposes only. It should not be relied on as legal advice, nor construed as a form of attorney-client relationship.
Other answers about Custody & Visitation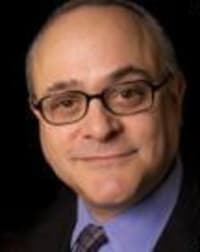 Once you have obtained a court-ordered visitation schedule, any modifications to the arrangement should generally only be made by a judge. This is …Sponsored answer by Jeffery M. Leving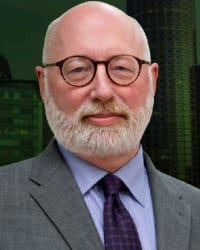 Deciding whether to go to trial or accept a plea bargain is tricky when you face criminal charges. The answer is both fact-dependent and …Sponsored answer by J. W. Carney, Jr.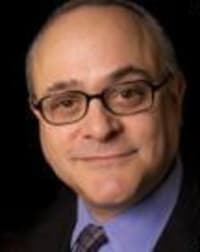 In most situations, Illinois courts favor parents working out some form of joint custody arrangement with their children.  Additionally, Illinois …Sponsored answer by Jeffery M. Leving
Contact me
Required fields are marked with an asterisk (*).
To:

Stuart Skok
Super Lawyers:

Potential Client Inquiry