How Is Child Custody Determined In Connecticut?
Sponsored answer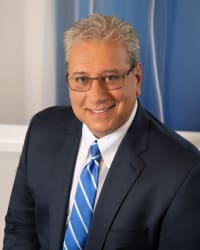 Contact me today
Answer
Connecticut law dictates that child custody arrangements should be determined based on what is in the best interest of the child, with courts favoring arrangements that allow each parent to participate in the child's upbringing, though not necessarily equally. Judges must weigh a variety of statutory factors to help them determine what child custody arrangements are in the child's best interest. 
Physical And Legal Child Custody 
There are two types of child custody that must be determined in each case: physical and legal. 
Physical child custody addresses the child's residence. In joint or shared physical custody arrangements, the child spends time with each parent. The exact schedule can vary dramatically as agreed upon by the parents or as determined to be in the child's best interest by a judge. While sole physical custody is rare, one parent may be named as the primary physical custodian. 
Legal child custody addresses the parents' right to make decisions about education, religion, health care and other major life issues. In rare circumstances, one parent may be granted sole legal custody to make all decisions on the child's behalf. 
How Do Judges Determine What Is In The Child's Best Interest? 
Courts will review a long list of statutory criteria to help them understand the relationship between the child and the parents, and to determine child custody arrangements that are in the child's best interest. These factors include: 
The child's temperament and developmental needs
The parents' ability to understand and meet the child's needs
The child's informed preferences and other relevant and material details provided by the child
The parents' preferences in terms of child custody arrangements
The past and present relationship between the child and each parent, as well as with siblings and other people who may play an important role in their lives
Each parent's willingness to comply with court orders and facilitate an ongoing relationship between the child and the other parent
Evidence of manipulative behavior on the part of either parent to alter the child's opinion toward the other parent
Each parent's ability to continue to be actively involved in the child's upbringing
The child's adjustment to community, school and home life
Maintaining continuity if a stable and satisfactory environment has been present for the child
The stability of the proposed residence, current residence or both
The physical and mental health of parents and child, though a parent's disability in itself will not determine child custody arrangements unless the proposed arrangements are not in the child's best interest
The child's cultural background
History of domestic violence, if any
History of child abuse or neglect, if any
Each parent's completion of a parenting education class 
While the judge will review these factors in deciding about child custody arrangements, they have a great deal of discretion in terms of how they weigh them and the potential arrangements they may issue in order to meet the child's best interests. Similarly, parents can reach child custody arrangements by agreement and those arrangements can vary dramatically 
Child Custody Arrangements Can Be Changed 
While parenting plans are designed to meet the child's best interest at the time they are created, circumstances may change in the years to come. If a parent believes that child custody arrangements are no longer in the child's best interest, they may seek modification to physical child custody, legal child custody or both. Modifications may be appropriate in the event of relocation, remarriage or simply because the child's needs have changed as they have grown older.
Disclaimer:
The answer is intended to be for informational purposes only. It should not be relied on as legal advice, nor construed as a form of attorney-client relationship.
Other answers about Custody & Visitation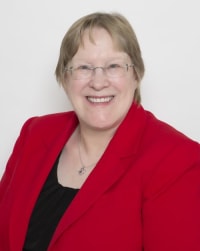 We're in a day and age when both parents want to play active roles in the lives of their children. Unfortunately, when the marriage ends and a …Sponsored answer by Louise T. Truax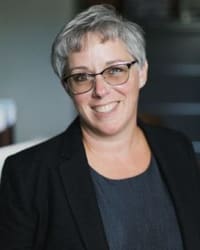 When a family moves, it can be difficult, especially for the children. There will be new schools and friends, and they will need to adjust to a new …Sponsored answer by Dawn K. Gull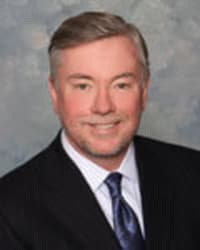 First, it is important to understand what sole custody is and is not. Sole custody does not necessarily mean that you are the only parent who will …Sponsored answer by Marshall Waller
Contact me
Required fields are marked with an asterisk (*).
To:

Thomas P. Parrino
Super Lawyers:

Potential Client Inquiry