What makes a child custody case complex in Connecticut?
Sponsored answer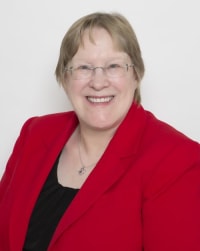 Contact me today
Answer
We're in a day and age when both parents want to play active roles in the lives of their children. Unfortunately, when the marriage ends and a divorce ensues, instead of being child-focused, some parents put their needs first and use the children as pawns. This can be seen in three areas/issues that frequently arise in complex child custody cases: relocation, alienation and the impact of psychological evaluations.
Relocation
Relocation in a child custody case does not mean moving from one suburb to another nearby. Rather, it is moving such a distance to make a normal parenting plan impossible. A relocation results one of the parents having a long-distance relationship with the child, with his or her parenting time centered around holidays and vacations from school. Courts often suggest Skype or FaceTime as a solution for the non-relocating parent as a means to stay in touch with the children. The use of such media ignores the reality that this is not a substitute for parenting; after all, a parent can't come through the screen and hug his or her child.
Connecticut law, for a post judgment relocation, requires a relocating parent to demonstrate that: there is  a reasonable purpose for the move; the proposed new residence is reasonable in light of the reasons stated for the move;  and the move must also be in the best interests of the child. Examples of a reasonable purpose for relocation may be: economic necessity, the need to be closer to family members who could help with child care; or an employment opportunity. The burden often shifts to the non-relocating parent as to why the move is not reasonable or in the best interests of children. Compromises in relocation cases are all but impossible. If a parent wants to move to San Diego, you'd can't split the difference by having the parent move to Iowa.
Relocation can have a significant impact on children and their relationship with the nonrelocating parent. The non-relocating parent will not be there for things such as school events, concerts, athletic events, or many life moments.   There are ways that the non-relocating parent can combat this impact, primarily by a commitment to frequently visit the child and ensure their presence at as many of these important events as possible. 
Parental Alienation
One of biggest problems with parental alienation cases is that few lawyers and judges are informed about what it is. Parental alienation is such an emotionally laden issue that when it is asserted in a case, it is like a bomb going off. Parental alienation summons the image of a parent manipulating a child to build fear, hostility or distrust toward the other parent, with the goal of severing that parent child relationship for no apparent reason. Research has shown a more complicated picture.
Several factors can lead a child to resist seeing a parent. It may result from one parent overtly or covertly encouraging a child not to see the other parent. A rejected parent may not have a strong bond with the child, making it difficult to maintain the relationship after parental separation. The rejected parent may have engaged in violence, ridicule or unreasonable expectations toward the child.  It is often not a one size fits all issue, but rather has several components
Courts often want to send the rejected parent and child to "reunification" therapy. However, without specific parameters and expectations, this seldom works. The reason for the rejection must be identified in order to direct the treatment. It is wise to recognize the refuse/resist dynamic as a family systems problem, requiring the whole family be involved in therapy. Everyone plays a role in this dynamic.  This intervention is more successful the early it occurs. If too much time goes by, it is difficult or impossible for the alienated parent to reestablish the bond with the child.
Child Custody and Psychological Evaluations
The third issue comes up in a complex child custody case is a child custody and psychological evaluation. One parent often claims that their spouse has is narcissistic, suffers from bipolar disorder or is obsessive compulsive. They erroneously believe that, by asserting a mental health diagnostic label, custody is automatically determined. What such a view point ignores is that all of us can be diagnosed with a mental health disorder, trait or feature.
The import of a psychological evaluation is not the diagnosis but how such mental health issue affects your ability to parent. One narcissist may be a perfectly appropriate parent, while the other is not.  There should be a nexus between the diagnosis and the behavior regarding parenting issues. 
Louise T. Truax has tried several child custody cases in Connecticut involving issues of relocation, parental alienation and where child custody and psychological evaluations are used. She is a member of the American Association of Matrimonial Lawyers. She is also on the Board of Directors of Overcoming Barriers, a nonprofit organization of lawyers, judges and mental health professionals working on parental alienation issues.
Disclaimer:
The answer is intended to be for informational purposes only. It should not be relied on as legal advice, nor construed as a form of attorney-client relationship.
Other answers about Custody & Visitation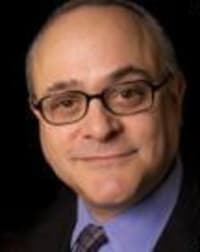 Obtaining a court-ordered visitation schedule in Illinois is critically important to protect your rights to see your children. Without a court order …Sponsored answer by Jeffery M. Leving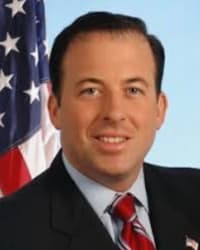 Dealing with divorce is a long, stressful life event, especially if children are involved. Child custody is notorious for being emotionally …Sponsored answer by David Mejias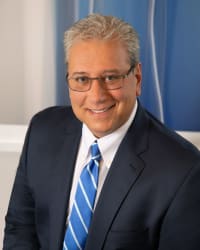 Connecticut law dictates that child custody arrangements should be determined based on what is in the best interest of the child, with courts …Sponsored answer by Thomas P. Parrino
Contact me
Required fields are marked with an asterisk (*).
To:

Louise T. Truax
Super Lawyers:

Potential Client Inquiry