Is joint custody the same as 50-50 child custody in Minnesota?
Sponsored answer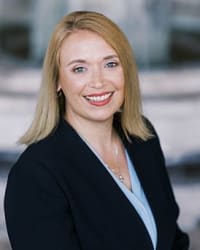 Contact me today
Answer
In Minnesota, joint custody does not necessarily mean a 50-50 parenting time arrangement. "Joint custody" has a specific meaning under the law. A 50-50 split is just one potential parenting time arrangement. More divorcing parents are going that route of equal time with the children, but it is not practical for every family or best for every child.
So what is joint custody?
Joint custody refers to a shared responsibility for the child and an expectation that both parents have significant involvement. Minnesota statute distinguishes between two types of custody:
Legal custody means the right to determine the child's upbringing regarding major decisions in the child's life. It refers to decision-making related to the child's schooling, health care, and religious upbringing. Joint legal custody means that both parents have equal rights and responsibilities in these decisions, even if the child lives mostly with one parent.
Physical custody refers to where the child lives and the day-to-day care and control of the child. Joint physical custody simply means a structured residency arrangement between the parents, but not necessarily 50 percent time at each household.
There is no magic number of days that equates to sole custody. Sole custody is appropriate when one parent is disengaged from the child or unfit to share parenting responsibilities.  Significant mental health issues, substance abuse, and domestic violence trigger careful consideration of what type of custody is appropriate, and sole custody is often most appropriate in such cases.  There are other reasons when sole custody is more appropriate than joint custody.  If a parent has been in and out of the child's life or has historically chosen to not participate with the "heavy lifting" of parenting, it may not be best for the child that the parent suddenly be given the rights and responsibilities of joint physical custody.
Does 50-50 child custody work?        
More and more parents are opting for  50-50 parenting time schedules, or something close, and equal participation in child-rearing decisions. Many households today are dual earners. Children today are likely living in environments where both parents are working, both parents are doing household tasks, both parents are providing daily hands-on care for the children, and both parents are driving kids around town for the many activities that kids are involved in. For many families, an equal or near equal parenting time arrangement allows the family to function as close as possible to how they managed day-to-day life when the parents were still together.
But that 50-50 ideal is not always possible and is not always in the child's best interests. There are many factors to balance: work schedules and kids' schedules, the distance between residences and the distance to school or daycare, the children's bedtimes, and the age and temperament of the kids are just a few. Sometimes a child is simply more attached to one parent. Or, perhaps one parent travels frequently or works the night shift. Joint custody ensures that parents stay involved even if they have less than 50% of the parenting time.  Parents should never view less than 50% parenting time as an impediment to their relationship with their children.  Kids won't look back to their childhood and see a balance sheet of hours they spent with each parent.  They will grow up remembering their experiences with each parent and the way their parents allowed or didn't allow them to just be kids and love both parents.
The custody decree is not carved in stone
The schedule you create at the time of divorce does not necessarily stay all the way until the child emancipates. The amount of parenting time might very well need to change as the child grows. I tell parents not to freak out if their 2-year-old doesn't have a 50-50 schedule; that may not be realistic for a toddler. You can set milestones to revisit the parenting plan or create steppingstones in the agreement to gradually get to equal parenting time if that is best for the child.
Labels like joint physical custody have little bearing day-to-day. The major focus is rather on the parenting schedule and parenting provisions like drop-off times and locations, holidays, family gatherings, and other aspects of parenting. Work with a lawyer who has experience foreseeing potential problems down the road and in negotiating the details of these agreements to anticipate and plan for future problems. Ambiguity and omissions in the parenting agreement are the source of many ongoing custody and parenting disputes following a divorce or custody determination.
Disclaimer:
The answer is intended to be for informational purposes only. It should not be relied on as legal advice, nor construed as a form of attorney-client relationship.
Other answers about Custody & Visitation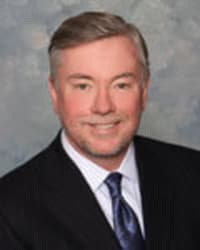 First, it is important to understand what sole custody is and is not. Sole custody does not necessarily mean that you are the only parent who will …Sponsored answer by Marshall Waller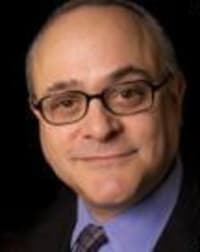 In most situations, Illinois courts favor parents working out some form of joint custody arrangement with their children.  Additionally, Illinois …Sponsored answer by Jeffery M. Leving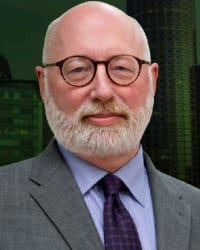 Deciding whether to go to trial or accept a plea bargain is tricky when you face criminal charges. The answer is both fact-dependent and …Sponsored answer by J. W. Carney, Jr.
Contact me
Required fields are marked with an asterisk (*).
To:

Sherri L. Krueger
Super Lawyers:

Potential Client Inquiry