How Is Child Custody Determined In New Jersey?
Sponsored answer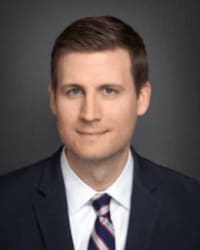 Contact me today
Answer
Two different custody types – physical and legal – face every parent undergoing a potential child custody battle in the Garden State. It's crucial that they understand the difference between the two.
Physical custody determines the daily care of the child. One parent is deemed the custodial parent, or what the court calls, the "parent of primary residence." The other is called the noncustodial parent, or parent of nonprimary residence.
Legal custody determines who can make the child's legal decisions for major life choices, such as medical care, religion, education and other activities in which the child can participate. Often, both parents work together to make those decisions.
Definitions For Custody Types
The New Jersey legislature has approved strong public policy, which ensures that all minor children have frequent and continuing contact with both parents. Policymakers firmly encourage both parents to share the rights and responsibilities of caring for the child after their marriage's dissolution. The concepts of joint and sole custody apply to both physical and legal custody. These relationships are defined as:
Joint legal custody: Parents share in making important life choices for the child. They can also agree to share legal custody over some decisions but not others. For example, one parent may make the education choices, but both share in all other decisions. This is a fairly common arrangement in New Jersey, even when the child lives with one parent most of the time.
Sole legal custody: A parent with this type of custody can make all major life decisions for the child without consulting the other parent. This is less commonly seen as courts typically want both parents to be involved in their child's life. However, a judge can decide that one parent is unfit or unavailable.
Joint physical custody: Also known as shared parenting or joint residential custody, this concept encompasses a wide variety of options, from the child living with the noncustodial parent for two overnights per week to nearly half the year. To be determined the parent of primary residence, the child must live with one parent for 183 days of the year or more.
Sole physical custody: In this scenario, the child lives with one parent most of the time, spending less than two overnights a week with the noncustodial parent. Under this designation, parenting time or visitation rights come into play as courts emphasize that a nonprimary parent serves a vital role in the child's life, in most cases.
Working In The Child's Best Interests
Courts encourage parents to agree on a parenting schedule that is suitable to their daily lives. If they are on the same page, judges usually honor that agreement. However, if they can't agree, the court will set a schedule deemed in the "child's best interests." Factors include:
The child's wishes, if they are 12 or older
Physical and mental health of the parents
Special needs the child may have, and which parent is better suited to provide care
Cultural or religious preferences
The need for continuity and a stable home environment
Other children that may be included in the custody arrangement
Support and interaction of other family members, such as grandparents
Whether a pattern of domestic violence exists in the home
Signs of excessive discipline or emotional abuse
Evidence of alcohol, drug or child abuse
Courts typically weigh a variety of these factors with the ultimate goal of ensuring the child's happiness and safety.
Custody Disputes Often Involve Experts
When parents can't come to a custody agreement, judges often turn to experts to determine an arrangement serving the child's best interests. In some cases, each parent will get their own expert or have a joint expert, but the court will appoint them in many cases.
The expert can be a psychologist, attorney or guardian ad litem, which is an attorney appointed by the court only to advocate for the child. The expert assesses all the factors mentioned above and provides a report to the court, which the judge will use to decide. The court also determines compensation for the expert.
Providing Continuity And Stability For You And Your Child
It is crucial to come up with a custody and parenting time arrangement you are comfortable with before going in front of a judge. Failing to come to a workable agreement with the other parent and letting the court decide could force you to abide by a plan that doesn't work, leading you to try to change it six months or more down the road.
Many parents come to us feeling their backs are up against the wall, and they want someone who will be aggressive for them. We passionately advocate for our clients when custody is at stake and will vigorously argue in court. However, we are also trained in mediation services for parents who may be able to come to an agreement.
Additionally, we help parents modify an existing agreement when their circumstances change. That includes parents who move in or out of state, those whose employment situation changes, or those who experience other life adjustments making them no longer able to provide the appropriate amount of support, care or time required under the current arrangement.
Focused And Knowledgeable Representation
Divorce can be an overwhelmingly emotional process, especially when children are involved. But working with a lawyer who understands how New Jersey's laws and courts work can ease some of that anxiety. Our firm is 100% focused on family law. All of our attorneys have considerable experience in divorce and custody matters.
In 2018, I was designated a certified matrimonial attorney by the New Jersey Supreme Court, an honor bestowed on only 2% of practicing attorneys who demonstrate outstanding expertise in all areas of family and matrimonial law. Each member of our firm shares a deep commitment to serving you and your family's needs based on many years of knowledge and experience.
Disclaimer:
The answer is intended to be for informational purposes only. It should not be relied on as legal advice, nor construed as a form of attorney-client relationship.
Disclosure:
No aspect of this advertisement has been approved by the Supreme Court of New Jersey. Please visit the Super Lawyers Selection Process for a detailed description of the Super Lawyers selection methodology.
Other answers about Custody & Visitation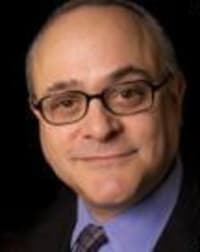 Obtaining a court-ordered visitation schedule in Illinois is critically important to protect your rights to see your children. Without a court order …Sponsored answer by Jeffery M. Leving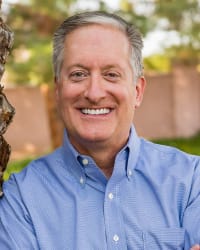 Relocating with your children to another state or city can be a complex process, especially if you share custody with another parent. If you're …Sponsored answer by Keith F. Pickard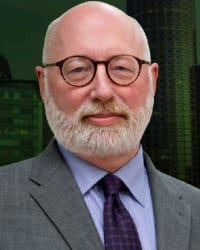 Deciding whether to go to trial or accept a plea bargain is tricky when you face criminal charges. The answer is both fact-dependent and …Sponsored answer by J. W. Carney, Jr.
Contact me
Required fields are marked with an asterisk (*).
To:

William P. Lemega
Super Lawyers:

Potential Client Inquiry