What is California's anti-SLAPP law?
Sponsored answer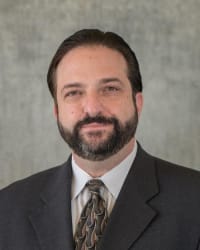 Contact me today
Answer
First passed in 1992, California's anti-SLAPP (strategic lawsuit against public participation) statute is designed to shield people and businesses that have been unnecessarily targeted by another party, limiting their free speech.
The First Amendment And Anti-SLAPP
In the United States, the First Amendment of the Constitution protects the freedom of speech. While the interpretation of this phrase is often used very liberally, the First Amendment forbids the government from limiting anyone's freedom to speak his or her mind with rare and narrow exceptions. In lawsuits for defamation (libel or slander), speech is used to cause intentional harm and, therefore, cannot be used as freely. There is no First Amendment right to defame another. This is where California's anti-SLAPP statute and the First Amendment collide.
A party who believes that they have been harmed by the free speech of another party may threaten and intimidate the free speaker with the burden of legal fees, by way of filing a lawsuit against the speaker, unless or until they cease their opposition and stop speaking out against the cause. This is an unfair tactic of silencing individuals who deserve to have their voices heard. I have extensive experience defending vocal individuals who have been put in a position of being sued or threatened with legal action on the grounds of defamation or other torts, as the anti-SLAPP law is intended to end these types of lawsuits swiftly. As these are complicated cases with complex case law, you need an attorney who has the knowledge, experience and insight to file a thorough anti-SLAPP motion in a timely manner in order to increase the possibility of success. Someone sued for defamation who files and prevails in an anti-SLAPP motion can have the lawsuit end quickly and recover all their attorney's fees from the party that sued them.
Online Reviews And Websites
In today's society, anyone can express their opinion about a business online through a variety of review sites and other websites, including Yelp, RipOffReport and Google reviews. When reviews are negative, individuals and businesses may take legal action against the reviewer, effectively intimidating them into withdrawing the negative review or changing it so it is not negative. I have defended reviewers who have been wrongfully sued by parties wishing to strong-arm them into ceasing their negative vocalization of their experience. While each case is different and there are no guarantees, I have had success in getting cases dismissed and had the other side pay my client's legal fees.
Other Significant Anti-SLAPP Work
In addition to handling cases related to statements posted on the Internet, I have handled numerous other anti-SLAPP cases, including one high-profile case involving a journalist who was accused of violating a celebrity's right to privacy and other violations. Securing a victory in that case, the judge had assessed my abilities and deemed me an expert in anti-SLAPP matters. It is for this reason I pride myself on reaching out and helping those who find their free speech being threatened purely for speaking up. You do not deserve to be silenced. Get to know your rights under California's anti-SLAPP statute (Code of Civil Procedure, section 425.16) with my help.
Disclaimer:
The answer is intended to be for informational purposes only. It should not be relied on as legal advice, nor construed as a form of attorney-client relationship.
Contact me
Required fields are marked with an asterisk (*).
To:

Jeffrey Lewis
Super Lawyers:

Potential Client Inquiry