How do I appeal my long term disability denial in Indiana?
Sponsored answer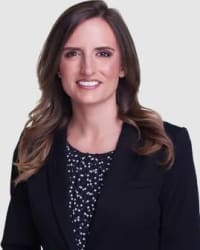 Contact me today
Answer
In the later years of life, many members of society find themselves looking to slow down. After decades of labor, the human body can only keep up with the rigors of a day or even an hour of work. Around this time, they may choose to pursue long-term disability (LTD) benefits. And while the process can be easy for some, there are unfortunately plenty of ways to submit information that lead to a denial.
Facing a denial can be frustrating, especially when one thought it seemed like a straightforward process, and there's a good chance that one's insurance company said it would be so as well. For many, filing an appeal is the next step in the process toward LTD, likely leading to more frustrated confusion. After all, if truthful and accurate reporting led to a "no" the first time, what else could possibly bolster one's chances?
The uphill battle that comes with a denial
LTD denials are largely governed by ERISA, an area of law that is notorious for being complicated. When seeking an appeal, the two areas that people often falter in are:
Not getting new information lined up in time
Leaving "gray area" within documents (leading to different interpretations)
Policies will dictate specifics on an appeal's time frame as well as the number of appeals allowed, but there are basic steps to take to, as mentioned before, to bolster those chances regardless.
Gathering new information
One of the most common mistakes made in making an appeal is submitting it right away. Getting a denial likely raises some negative emotions, and even though the time frame for an appeal can be months, it can feel good to get a head start on a "do over." The problem is, filing that appeal means that one can't submit any new information afterward. So now, one has ultimately given the same input that resulted in the first denial but are now hoping for a different outcome.
Setting up medical appointments can be helpful, especially with the prerogative of getting new information about one's condition, with greater detail. In fact, in seeking out new appointments, one might find that one needs different treatments or even a new doctor.
Also, the months-long window one has to submit an appeal is the ONLY time to submit medical records, so the opportunity can be a crucial one.
The danger of leaving gray area
There is a good chance that "gray area" in an initial application is what led to the denial. Let's say that an applicant puts down the following for their physical capability:
"I like to cut my grass"
What they likely mean: They can cut grass for a brief period of time before they need to take a break.
How it can read to insurance: They are perfectly capable of handling physical activity for an extended amount of time.
From filling out forms to taking phone interviews, caution is always urged.
When facing an LTD denial, one can also benefit from reaching out to a legal professional who has experience in dealing with these kinds of situations. One may be familiar with the inquisitive eyes of insurance adjusters, the process required to build a narrative and the evidence required to support it. Coupling their advocacy with new paper evidence can give an applicant's merits for LTD a better chance to shine through. Legal professionals also have the option to help take these kinds of cases to federal court, in the event that administrative appeals are exhausted.
As mentioned before, timelines for these appeals can be very short, sometimes less than six months. Getting direction throughout the initial application process and the appeal process can be invaluable, especially if there's only one shot.
Disclaimer:
The answer is intended to be for informational purposes only. It should not be relied on as legal advice, nor construed as a form of attorney-client relationship.
Contact me
Required fields are marked with an asterisk (*).
To:

Ashley Marks
Super Lawyers:

Potential Client Inquiry