What is considered age discrimination in California?
Sponsored answer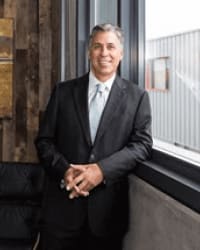 Contact me today
Answer
Both public and private California employees are protected by federal and state laws from workplace discrimination, as long as they fall under a protected class. Protected classes include a range of categories, such as race and sexual orientation, but one of the most misunderstood categories is age. 
It can be difficult to determine if you are discriminated against for your age. For one, you can only have an age discrimination claim if you are over 40 years old. The law does not have any protections for workers who are discriminated against for being young. Additionally, employers are very savvy and often disguise their decisions in order to protect themselves from age discrimination claims. 
If you are over 40 years old and believe that you were fired or otherwise discriminated against for your age, you may have a claim to compensation from your employer. Discrimination can range from company policies that disproportionately impact older workers to replacing an older employer with a younger employee for lower pay. 
Elements Of An Age Discrimination Claim 
Not everybody can file an age discrimination claim in California. While state laws are much more expansive than federal laws for workplace discrimination, there are still some key conditions you need to fulfill: 
You work for a company that has over five employees
You are over the age of 40
You are terminated, retaliated against or are otherwise discriminated against in the workplace based on your age 
Everybody's situation is different, and age discrimination can take many forms. If you are ever put at a disadvantage due to your age, you may consider looking into filing an age discrimination claim. 
Signs You Have Been Discriminated Against For Your Age 
Employers will rarely, if ever, admit to making decisions solely based on an employee's age. Workers nowadays are largely aware of their rights, which is why employers will use proxy words and code to justify their decisions. 
One such code word is "restructuring." If a company is restructuring, they are usually removing more senior employees and replacing them with younger workers, whom they can pay a lower salary. This is a form of age discrimination. 
Employers may also say they are "looking out for long-term interests of the company" when they terminate you. This is another way of saying that you are being fired in order to save money by hiring another employee for a lower salary. In California, employers are not legally allowed to use salary as a basis for discrimination. 
What Forms Of Compensation Are Available? 
When you are the victim of discrimination, there are several remedies available to you. If you are terminated, you may request to be reinstated. If you were refused a promotion based on your age, you could request the promotion as restitution. There are also monetary remedies available: 
Back pay (lost wages) and front pay (estimated future lost wages)
Compensation for emotional distress
Punitive damages
Attorney's fees
Compensation for training or education
Other fees and out-of-pocket expenses caused by the employer 
In some situations, you may be eligible to receive more unique forms of restitution from the courts in order to remedy your discrimination case. While every case is different, the goal of every discrimination case is to right what has been wronged in the workplace.
Disclaimer:
The answer is intended to be for informational purposes only. It should not be relied on as legal advice, nor construed as a form of attorney-client relationship.
Contact me
Required fields are marked with an asterisk (*).
To:

Patricio T. D. Barrera
Super Lawyers:

Potential Client Inquiry