How Can You Protect Assets In A Connecticut Divorce?
Sponsored answer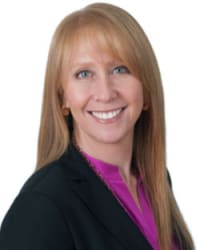 Contact me today
Answer
Getting divorced is a process, rather than an event. At the start of this process, one of the most immediate concerns for divorcing Connecticut parties may be how to protect their assets. Whether this includes real estate, cash, investments, retirement accounts, a business or something more, how to go about protecting such assets is dependent on your unique situation and goals.
A short-term solution includes the issuance of automatic temporary orders. These orders go into effect upon the commencement of the divorce and prevent either party from selling, transferring, removing or concealing assets. However, a long-term solution goes beyond such orders. Following a four-part plan of talking to a qualified attorney, getting financially organized, identifying your goals and being an active participant in the divorce process can aid in setting you up for financial stability after divorce.
Talk to an attorney
One of your first orders of business should be to get in touch with a qualified attorney who specializes in divorce and family law. Family court is different from courts overseeing criminal or civil matters. There are a limited number of judges and scheduling clerks in the Connecticut family court system. For this reason alone, working with an attorney who both understands the substantive law related to your issues and also knows the process and people involved in that process can be advantageous to you and your goals.
Additionally, preserving your assets may be critical to protect your future. To feel confident that all possible avenues are being pursued to that end, the knowledge and experience of an attorney focused in divorce and family law is imperative. A lawyer who understands the intricacies involved in protecting your assets in connection to a divorce can be instrumental while advocating for your best interests.
Managing Partner and Attorney, Melissa Needle, can help you move your life forward.
Get financially organized
The next step is to understand and organize the assets involved in your divorce. Take a detailed inventory of your assets and get copies of key financial statements, including tax returns, brokerage statements and bank statements. Then, complete a financial affidavit, which is a snapshot of your income, expenses, assets and liabilities. Take the time to comprehensively and accurately complete the document. Errors or incomplete information can lead to delays that could harm your case.
When facing divorce, knowledge is crucial. Whether you were very involved in managing the family finances or such details were left to your spouse, understanding and organizing your finances early on can streamline the property and asset division process. Your attorney can advise you throughout the financial organization process.
Identify your goals
In dividing marital property and assets, each spouse is concerned about securing their financial future. With the equitable distribution standards in Connecticut, courts divide marital property fairly, or equitably, among the spouses. Without a prenuptial or postnuptial agreement to dictate the distribution of certain assets, the courts will decide based on statutory factors, such as the duration of the marriage, the earning capacity and income of each spouse, the cause of the breakdown of the marriage, the contribution of each spouse to the marriage and more.
Start thinking about what you really value. Do you want to stay in your family home? Do you want your kids to continue attending their private school? Do you want to avoid paying alimony? Do you want to continue to be a stay-at-home parent? Work closely with your attorney to determine your goals and objectives to mold a strategy that pursues what you value most.
Put the strength of Needle | Cuda's team behind you.
Be an active participant in the process
You are an integral part of the divorce process. What do you see your life looking like after divorce? Maintain an active role from the start by asking questions, discussing options and staying involved in the process. Divorce is not just something that happens to you; to be satisfied at the end of the legal process, you must understand how you got there.
This process is more than just the dissolution of your marriage. It is about creating a solution to help you successfully move forward in life. An experienced divorce attorney can assist you by being responsive and proactive throughout the entirety of the process.
Needle | Cuda: Divorce and Family Law provides "Guidance that moves lives forward."
Disclaimer:
The answer is intended to be for informational purposes only. It should not be relied on as legal advice, nor construed as a form of attorney-client relationship.
Other answers about Divorce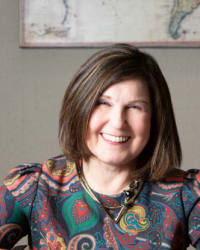 If you have made the decision after much careful thought and want to find out about how divorce works, you've come to the right place.With the …Sponsored answer by Melinda L. Singer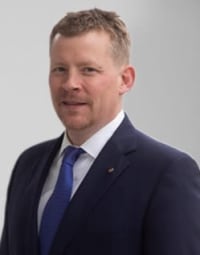 First of all, it is important to make a distinction between cases handled by a judge in court and cases in which the two spouses can agree on the …Sponsored answer by Samuel (Sam) Siemon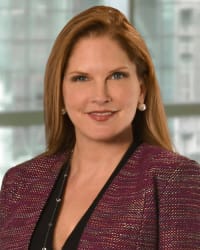 Stock and equity awards, such as options, restricted stock, restricted stock units, phantom stock and stock appreciation rights, are a form of …Sponsored answer by Kristi Anderson Wells
Contact me
Required fields are marked with an asterisk (*).
To:

Melissa Needle
Super Lawyers:

Potential Client Inquiry