How Could My Spouse's Narcissism Impact My Connecticut Divorce?
Sponsored answer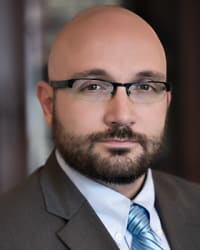 Contact me today
Answer
Your spouse's narcissistic behavior could become a significant issue in your divorce. This is in part because your spouse may employ tactics such as lying, gaslighting, coercive control or even violence to get their way. However, narcissistic behavior may also result in evidence that can be used against your spouse.
Connecticut Family Courts Issue Restraining Orders When Family Or Household Members Become Dangerous
If your spouse has engaged in domestic or child abuse, you may wish to consider obtaining a family court restraining order. This could be appropriate when you have a reasonable fear that your divorcing spouse will stalk you or will use or threaten violence against you or your family members.
A restraining order is an order from the court saying your spouse must refrain from approaching you or contacting you by phone, email or text. In addition, your spouse will generally be ordered to vacate your shared residence. They may be ordered not to approach or contact your children despite any custodial rights they may have. They may be ordered to surrender any firearms to the authorities.
It's important to note that you can often get a restraining order in cases where one spouse uses coercive control, as opposed to violence, to keep the other spouse in line. Jennifer's law, passed in 2021, specifically adds coercive control to the definition of domestic violence in Connecticut.
Coercive control includes things like intimidation, isolation, domination, humiliation, threats, use of frivolous legal claims to delay court proceedings, digital harassment and gaslighting.
Is Getting A Connecticut Family Court Restraining Order Strategic In Your Case?
There are pros and cons to getting a family court restraining order. On the pro side, you have a court order prohibiting your spouse from further abuse. If they violate the order, you can call the police for help. This can provide the divorce court with evidence of your spouse's behavior.
On the downside, being slapped with a restraining order may only enrage a narcissistic spouse. They may refuse to follow the order, and you may have no choice but to enforce it.
Enforcement generally includes arrest and prosecution for violating the order. This could mean your spouse will go to jail, which could be disruptive to your case and keep them from working or managing their affairs. That could further tangle up your divorce.
Ultimately, you must weigh the advantages and disadvantages of a family court restraining order in your individual case. An experienced divorce attorney can help make sure you consider everything pertinent to the decision.
Psychological Evaluations, Police Reports, And Activity Involving The Connecticut Department of Children and Families May Be Used As Evidence
Beyond the issue of the restraining order, you should know that your divorcing spouse's behavior can be used as evidence in your divorce. Examples of generally admissible evidence include:
Court-ordered psychological evaluations that reveal narcissistic personality disorder or another adverse mental condition
Phone messages, emails and texts that demonstrate efforts at coercive control or gaslighting
Arrest reports, police reports or related criminal matters
Reports from the Connecticut Department of Children and Families (DCF)
Family court restraining orders
Criminal court orders of protection
At Needle | Cuda, we have significant experience with high-conflict divorces, including those involving narcissistic behavior. We can help you determine how to move your life forward from here.
Disclaimer:
The answer is intended to be for informational purposes only. It should not be relied on as legal advice, nor construed as a form of attorney-client relationship.
Other answers about divorce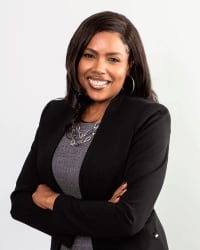 Most married couples make important life decisions together. When a divorce happens, it is not unusual for one of the partners to make that choice on …Sponsored answer by Robyn E. Ross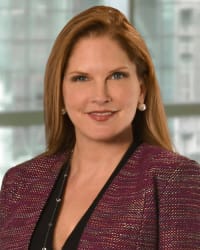 Stock and equity awards, such as options, restricted stock, restricted stock units, phantom stock and stock appreciation rights, are a form of …Sponsored answer by Kristi Anderson Wells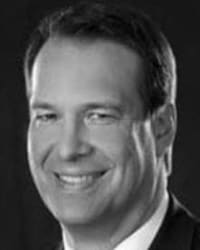 Choosing the right lawyer is crucial in high net worth divorce cases, not just because of the significant amount of money at stake. These cases are …Sponsored answer by Radford J. Smith
Contact me
Required fields are marked with an asterisk (*).
To:

Alexander J. Cuda
Super Lawyers:

Potential Client Inquiry