How Is Property Divided In A Connecticut Divorce?
Sponsored answer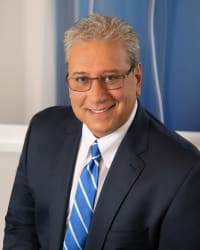 Contact me today
Answer
Connecticut law requires that marital property be divided in a manner that is fair and equitable in a divorce. This does not necessarily mean that property will be divided 50-50, although that is a possibility. To determine what is fair and equitable, a judge will weigh a variety of statutory factors. 
What Assets Are Subject To Division? 
All assets classified as marital are subject to division. Connecticut takes a very broad and comprehensive view of the term "asset." Generally speaking, marital assets are those already acquired, though certain expected acquisitions such as retirement funds and stock options may be subject to division as well. It is worth noting that Connecticut law does not distinguish between marital property and separate property as other states do. 
Some assets that may be subject to asset division are: 
Family homes, vacation properties, rental properties and real estate interests
Vehicles
Businesses and business interests
Art, antiques and other collections
Pensions and retirement plans
Stocks, bonds and securities
Trusts
Financial instruments
Gifts and inheritances
People going through a divorce should perform due diligence to discover, identify and value all assets, as well as debts and liabilities. This may require the assistance of appraisers, forensic accountants and other experts. 
If a prenuptial agreement was entered into by the parties, the terms of that contract may influence the disposition of the marital estate. However, prenuptial agreements can be challenged and if they are found not to be legally binding for any reason they may be invalidated. 
How Are Businesses, Trusts And Other Complex Assets Divided? 
Certain assets may require more care and consideration due to their complex nature. Businesses and trusts are two examples of complex assets that may call for special attention. 
Assignment of an interest in a business can become contentious not only due to the business' value, but due to an emotional component. The investment in a business is often not only monetary. One or both spouses may have put a substantial amount of time and effort into the formation and success of a business, which can be difficult to quantify. Similarly, if a family business has been handed down for one or more generations, owners may feel there is much more than dollar signs at stake. 
Assignment of an interest in a business starts with valuation, which may require appraisal of everything from the commercial property that houses the business and the equipment and inventory to the accounts, as well as intangible assets such as goodwill that a business has acquired. 
Designed to protect assets, trusts are a complex fiduciary mechanism. Their nature as an instrument of protection leads many to believe that they can protect assets in the event of a divorce. However, that is not necessarily the case. Even if a trust has been properly drafted, assets within may still be subject to division. 
What Statutory Factors Will Be Considered By A Judge? 
The statutory criteria a court will use to decide a fair and equitable division are: 
Length of the marriage
Reason for the dissolution
Age
Health
Station and occupation
Income
Earning capacity
Vocational skills
Level of education
Employability
Size and value of the marital estate and liabilities
Each party's needs
Each party's contributions to the marital estate
 A judge need not weigh each of these factors equally, and there is no preference among the various factors in terms of reaching a decision. Judges are given a great deal of discretion in the weight they place on each factor while considering each case's particular circumstances.
 Divorcing parties may also reach agreements about how property will be divided. If so, the parties may or may not choose to take the same statutory criteria into consideration.
Disclaimer:
The answer is intended to be for informational purposes only. It should not be relied on as legal advice, nor construed as a form of attorney-client relationship.
Other answers about Divorce
Going through a divorce can be an emotional roller coaster regardless of whether it's an amicable split or one that turns into a bitter …Sponsored answer by Alison C. Leslie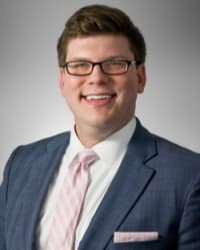 A psychological evaluation is an assessment of one or both parents by a third-party, licensed mental health professional. They generally aren't …Sponsored answer by C. Curran Coulter II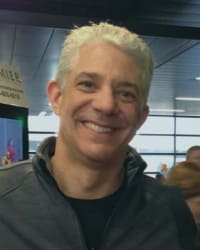 When a couple enters divorce proceedings, the division of marital property is often a central focus. When a business is involved, matters can quickly …Sponsored answer by Keith B. Schulefand
Contact me
Required fields are marked with an asterisk (*).
To:

Thomas P. Parrino
Super Lawyers:

Potential Client Inquiry