What are most important things to consider in a divorce in Connecticut?
Sponsored answer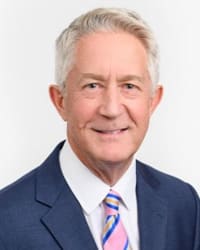 Contact me today
Answer
There are three major issues to resolve in divorce: child custody, alimony and division of assets. Below we provide a brief overview of each issue, with takeaways on how you can prepare yourself for the divorce. 
Child custody
With child custody, courts want the children to have stability and predictability in their lives. The standard that the courts use to make custody decisions is, "What is in the best interests of the child?"
As you approach divorce, it is very important to keep the "best interests" standard foremost in your mind. It is the lens through which all the child custody decisions will be made.
The best interests of the child are unique to every family. The facts of your case and the realities of your family will determine what "best interests" means for your situation.
Important takeaway: As you discuss child custody with your divorce lawyer, be honest and frank about everything. Your lawyer wants to know what is really going in your family, so he/she is prepared for what the other side will try to argue.
 Alimony
The purpose of alimony is to ensure there are no adverse financial effects on one of the parties. Specifically, courts use alimony to give the spouse with lower income or no income a source of money to support him or her.
There are a multitude of factors that can be used to determine the specific alimony for a case. These include: the couple's standard of living during the marriage; the ability of the payer to support himself or herself, after paying the recipient; length of the marriage; the age, health and financial status of the recipient.
Important takeaway: When thinking about alimony, it is important to distinguish between assets of the marriage and ongoing income. People are very fuzzy about the distinction between assets and income, constantly blurring those distinctions. Assets are things like real estate, personal property and investments. Income is the amount of money that is earned on a recurring basis. When determining alimony, the courts focus on income.
 Division of assets
Connecticut is an equitable distribution state. This means the court will divide assets based on what is fair.
Fairness is different for every divorce, but factors the court uses can include: length of the marriage; age and physical and mental health of each spouse; earning power of each spouse; financial needs of each spouse; which spouse will have primary custody of the children.
As we mentioned above, assets and income are not the same thing. Assets can include real estate, personal property (for example, bank, investment and retirement accounts).
Important takeaway: if you have significant assets, find a lawyer who truly understands finance and has considerable experience with complex divorces.
Disclaimer:
The answer is intended to be for informational purposes only. It should not be relied on as legal advice, nor construed as a form of attorney-client relationship.
Other answers about Divorce
Going through a divorce can be an emotional roller coaster regardless of whether it's an amicable split or one that turns into a bitter …Sponsored answer by Alison C. Leslie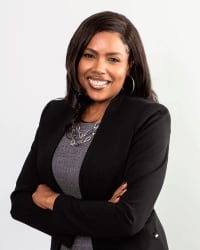 Most married couples make important life decisions together. When a divorce happens, it is not unusual for one of the partners to make that choice on …Sponsored answer by Robyn E. Ross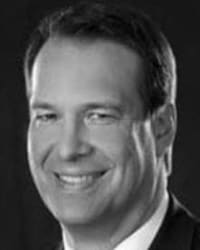 Choosing the right lawyer is crucial in high net worth divorce cases, not just because of the significant amount of money at stake. These cases are …Sponsored answer by Radford J. Smith
Contact me
Required fields are marked with an asterisk (*).
To:

David W. Griffin
Super Lawyers:

Potential Client Inquiry