What Are The Benefits Of A Mediated Or Collaborative Divorce In Connecticut?
Sponsored answer
Contact me today
Answer
No two marriages are the same, so it stands to reason that no two divorces will be the same either. When most people think of divorce, they usually imagine a couple standing before a judge who decides how marital property will be divided and where their children will live.
While litigation is a common method couples use to end a marriage, many families may be better served by pursuing alternative dispute resolution (ADR) techniques, such as mediation and collaborative divorce. When couples work together to resolve their differences, they can benefit from greater privacy, reduced costs and a family-oriented solution that often leads to a better long-term situation for everyone.
Defining ADR Methods
Litigation is a backward-looking process, where couples relive the failures of their marriage. In contrast, ADR attempts to focus on a productive path forward. These two methods are:
Mediation: In this process, couples work with a mediator, who may or may not be an attorney, and helps them resolve their differences. It is critical that the mediator does not take sides. Instead, he or she works to identify areas of agreement, narrow contentious issues and suggest potential ways to resolve those differences.
Collaborative divorce: The collaborative process is a hybrid between litigation and mediation. Both spouses are represented by their own attorney instead of having a neutral third party drive the negotiations. However, both lawyers are dedicated to the process, meaning they cannot represent their clients in court if negotiations fail, and the dispute goes to litigation.
Benefits Of Mediation And Collaborative Divorce
ADR is a team approach that builds toward a family-oriented settlement. The process can include other experts, such as financial planners and mental health professionals who can focus on a family's particular needs. Other benefits include:
Forging a better future with an ex-spouse by avoiding a bitter court fight
A kinder and easier process for children
A faster divorce resolution
Reduced costs
More discretion for keeping personal information private
Allowing the family to control the process instead of a judge
Clients are invested in the outcome, reducing the chances for post-judgment appeals
ADR Encourages Creative Solutions
Mediation and collaborative divorce are client-oriented, meaning spouses control the process, such as how frequently they meet, and what information they need to share. By contrast, litigation is an impersonal process, where you must comply with court orders and a judge's schedule.
ADR is flexible. When spouses cannot agree on a particular issue, they can choose to enlist the aid of a third-party specialist for an expert opinion. By avoiding a battle of consultants and retaining an independent expert, this cooperative approach can be more productive and cost-effective.
Incentives For A Family-Oriented Solution
There are no guarantees that mediation or collaborative divorce will be successful. The most challenging parts of any divorce involve the resolution of child custody, dividing marital assets and income, which may include establishing alimony and child support payments.
However, couples who choose an alternative approach often avoid contentious and polarized positions, making it less likely for one party to say, "take it or leave it, I'm done." If an impasse occurs, their attorneys can point out that they have already agreed upon a majority of issues, and if they can't resolve the final 5% or so, they will have to hire new lawyers and start from scratch.
Choose Personalized Representation
Whether litigation, mediation or collaborative divorce is the best fit, it's crucial to seek representation from an attorney with extensive experience in each of these areas in Connecticut. A knowledgeable divorce lawyer will aggressively represent you in court for the best possible outcome if an adversarial relationship exists.
However, an attorney experienced in ADR considers the best interests of the entire family. She or he understands when a more flexible and personalized process can potentially lead to better results for successfully restructuring a family, instead of leaving all the important decisions up to the "blunt tool" of the court.
Disclaimer:
The answer is intended to be for informational purposes only. It should not be relied on as legal advice, nor construed as a form of attorney-client relationship.
Other answers about Divorce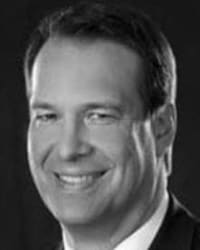 Choosing the right lawyer is crucial in high net worth divorce cases, not just because of the significant amount of money at stake. These cases are …Sponsored answer by Radford J. Smith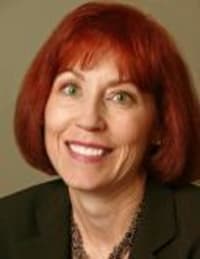 Colorado law calls for an equitable division of marital assets. Equitable means fair, but not necessarily equal. There are many factors that could …Sponsored answer by Kathleen Ann Hogan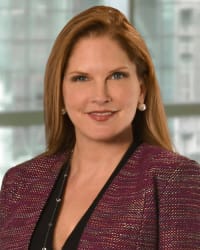 Stock and equity awards, such as options, restricted stock, restricted stock units, phantom stock and stock appreciation rights, are a form of …Sponsored answer by Kristi Anderson Wells
Contact me
Required fields are marked with an asterisk (*).
To:

Darcy McAlister
Super Lawyers:

Potential Client Inquiry