Can I Get Sole Custody Of My Child In Maryland?
Sponsored answer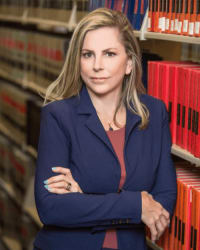 Contact me today
Answer
It is possible for one parent to receive sole custody in Maryland, but it is unlikely in most cases. Courts generally want both parents to be involved in their child's life after they divorce or separate and to continue to make decisions together regarding their child's welfare. For sole custody to be awarded, courts typically consider one parent as "unfit" to fulfill their duties and responsibilities to the child.
Child custody is divided into two parts in Maryland: legal and physical custody. The first covers how major life decisions are made for the child. Physical custody determines where the child will live and the parenting schedule for birthdays, holidays, vacations and other events. Judges typically want both types to be shared as long as it serves the child's best interests.
Legal And Physical Custody
Divorce can be devastating and contentious. Hard feelings often develop between spouses before their marriage ends and can linger well into their post-divorce relationship. Anger, resentment and bitterness can make it harder to agree on a reasonable custody arrangement. When parents cannot agree, courts step in to determine parental rights in these two categories:
Legal custody: Determines who can make crucial decisions for the child, such as over religion, education, health care and other significant matters that affect the child's welfare. When parents have joint legal custody, they make these decisions together. If they cannot reach an agreement, they may need to file a motion with the court to decide for them. In some cases, judges assign one parent as the "tie-breaker," with the final say on specific issues, such as vaccinations.
Physical custody: Determines who the child will live with and when. Maryland leans toward a 50/50 arrangement depending upon the child's age or special needs. Sole, or primary, custody occurs when the non-custodial parent has the child less than 92 overnights a year. Once overnights reach 92, it is considered joint or shared custody.
Judges can award joint physical or legal custody, sole physical or legal custody or a combination of both.
Determining The Best Interests Of The Child
Maryland is one of many states where judges make custody decisions based on the child's best interests. The Old Line State differs from others in that the factors that courts consider are not spelled out in state custody laws. This means judges have broad discretion to determine custody, and they examine each case's unique circumstances and facts. Some of the factors considered include:
The age and health of the child
The ability to maintain healthy family relationships
Each parent's fitness
Parents' reputations and character
Parents' wishes for custody and areas of agreement
The child's preference if they are old enough to form a reasonable opinion
Where the parents live in relation to each other and the opportunities for visitation
Whether the parents can communicate and make decisions together
Employment requirements for parents
Parents' financial status
While Maryland favors shared physical custody arrangements, a 50/50 division may not be practical until a child is 7 or 8 years old. Consistency and structure are crucial during the early years, so moving younger kids back and forth is not preferred. In some cases, judges mandate "nesting" arrangements, where the child remains in the family home, and the parents rotate in and out. This may be done for financial reasons and is considered a band-aid approach, generally lasting no longer than one year.
Courts Often Utilize Outside Specialists
When parents cannot agree on a parenting plan, courts often use experts to evaluate the facts. These include custody evaluators hired by the court or private custody evaluators hired by the parties and court-approved.
While parents are typically represented by their own attorneys, judges may appoint a "best interests attorney" to represent the child. The best interest attorney is charged with relaying the child's wishes and what the attorney believes is in the child's best interest.  Courts take all this information under advisement before issuing a decision.
A Peaceful Way To Resolve Parenting Disputes
Almost all parents want what's best for their kids, which includes helping them deal with the breakup of the family unit. The best situation for resolving child custody after a divorce or separation is for parents to work together even if their relationship is strained. One of the best ways to find common ground and avoid litigation is by working with an attorney with extensive expertise in alternate dispute resolution.
Collaborative law or mediation often succeeds by getting co-parents to work together to settle outstanding issues. Parents control this peaceful process, and all discussions are private. Also, a knowledgeable lawyer may recommend a parent coordinator when a relationship is so damaged that parents no longer want direct contact. This neutral party coaches both parents on how to re-establish a civil rapport and work together for their child's sake.
Technology also offers aid through parenting apps, but there are many distinct kinds. A lawyer with expertise in conflict resolution and custody matters understands your specific circumstances and which apps may be the best fit for communicating and managing parenting schedules. These have proven to be extremely helpful in worst-case scenarios.
Disclaimer:
The answer is intended to be for informational purposes only. It should not be relied on as legal advice, nor construed as a form of attorney-client relationship.
Other answers about divorce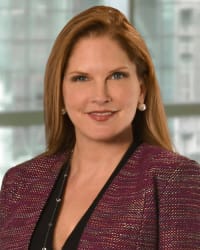 Stock and equity awards, such as options, restricted stock, restricted stock units, phantom stock and stock appreciation rights, are a form of …Sponsored answer by Kristi Anderson Wells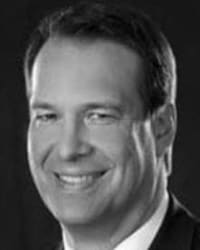 Choosing the right lawyer is crucial in high net worth divorce cases, not just because of the significant amount of money at stake. These cases are …Sponsored answer by Radford J. Smith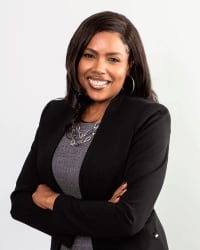 Most married couples make important life decisions together. When a divorce happens, it is not unusual for one of the partners to make that choice on …Sponsored answer by Robyn E. Ross
Contact me
Required fields are marked with an asterisk (*).
To:

Stuart Skok
Super Lawyers:

Potential Client Inquiry