How Do I Drop Domestic Violence Charges In Maryland?
Sponsored answer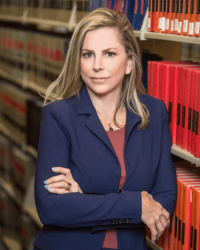 Contact me today
Answer
Domestic violence cases often begin as mild arguments between spouses, partners or family members, which quickly escalate into heated exchanges that may include physical contact, such as punching, kicking and biting. Often, one or both parties or others in or near the household will call the police, who arrive and assess a chaotic situation.
If you are the victim of domestic violence, what happens next is typically complex and confusing. When things calm down, you may not want the other person to face legal trouble. However, domestic violence cases sometimes contain criminal and civil components. While you can generally control the civil side, the Maryland state's attorney determines whether to pursue criminal charges against the abuser.
The Difference Between Civil And Criminal Cases
Maryland's civil justice system is separate from the state's criminal justice system. In civil cases, people can file personal injury lawsuits against others who cause them harm. Those filing claims are called plaintiffs. In domestic abuse cases, filing such a lawsuit can help victims recover monetary damages for medical costs, lost wages, pain and suffering and other expenses related to the abuse. Plaintiffs have control over civil matters as they can choose to sue or not to sue.
However, criminal matters are considered crimes against the state, not individuals. Once police are called to the scene of a domestic disturbance, an arrest may occur, and the police report is given to a prosecutor who decides whether to file domestic abuse charges. Even if it's the first time your loved one exhibited this behavior, and you tell the prosecutor you want to drop the charges, they are under no obligation to do so. They will look at the incident, the level of violence, whether a history of abuse exists and other factors to make their decision.
Protective Orders
In households where domestic violence occurs or persists, victims often file for a protective order (PO) from a judge that orders an abuser to stay away or refrain from committing certain acts against them. These are also called "civil" protective orders, which can create confusion because they are included in the criminal process. You are eligible to file for a protective order if you and the abuser:
Are married, separated or divorced
Are related by marriage, blood or adoption, including stepparents and stepchildren
Have a child together
Have had a sexual relationship within the past year
Have lived together in a sexual relationship for at least 90 days in the past year
Victims also can file for a PO if they were raped or sexually assaulted in the previous six months by the abuser or if rape or sexual assault was attempted. These orders also protect vulnerable adults.
How The Process Works
Once a victim files for a PO, Maryland courts generally act quickly in domestic abuse cases. A hearing is held within 24 hours in some cases or at least within seven days, without the abuser being present. If the judge finds reasonable grounds that abuse occurred and the victim remains in danger, they will likely grant a temporary PO. It goes into effect once a law enforcement officer serves the accused, known as the respondent.
A final hearing is usually scheduled within seven days after the temporary order is granted. Both parties can present their sides, and if the judge believes evidence exists justifying continued protection for the victim, the final order can last up to one year or two years if a previous PO was issued. In extreme cases, judges sometimes grant permanent protective orders.
If you are a victim of abuse and courts are not open, Maryland offers additional protection by granting county commissioners the authority to approve an "interim" PO, which has the same requirement that reasonable evidence exists that abuse occurred. Interim orders remain in effect for two days, giving the victim time to appear in court to receive a temporary PO.
Dropping Or Avoiding A Protective Order
While protective orders differ from criminal charges, they are public documents and can damage a person's reputation as well as employment, housing and educational opportunities. In many cases, this also leads to financial repercussions for the victim and other dependents. Sometimes, criminal proceedings, which include POs, can be avoided by both parties entering into a "consent order."
Under this arrangement, a couple may agree to continue living together under the same roof but leave each other alone until they can resolve their problems, which may include reconciling, separating or filing for divorce. Regardless of the outcome, consent orders are a valid option for those who want to avoid criminal charges.
If a PO has already been issued, victims who have a change of heart can ask for the order to be dropped. They will likely have to explain their reasoning to the judge and state's attorney, and their testimony can influence the PO's status and possibly the case's direction. However, the ultimate decision over a protective order's status and potential criminal charges remain solely under the discretion of judges and prosecutors.
Navigating Domestic Abuse
Domestic violence destroys families and often involves a cycle of abuse, whether it's physical, mental or financial. Physical abuse often involves the other two types. If you or a loved one is in danger, it's advisable to take steps to remove yourself from the home as soon as possible. Contact the Maryland Network Against Domestic Violence or call the National Domestic Violence Hotline at 800-799-7233.
For others who want to end or address an abusive relationship, it's advisable to consult with an experienced family law attorney who understands this complex process and the protections you have under the law. Knowledgeable lawyers can protect your rights, navigate the complicated legal landscape and present appropriate options. But most of all, attorneys who help people in abusive relationships should have the compassion to help you achieve a safer and brighter future.
Disclaimer:
The answer is intended to be for informational purposes only. It should not be relied on as legal advice, nor construed as a form of attorney-client relationship.
Other answers about Divorce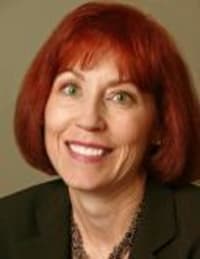 Colorado law calls for an equitable division of marital assets. Equitable means fair, but not necessarily equal. There are many factors that could …Sponsored answer by Kathleen Ann Hogan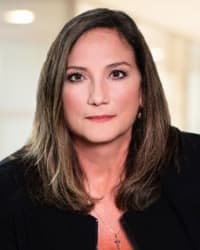 Like many other states, Florida has put an end to using fault as a ground for divorce, known legally as dissolution of marriage. Either spouse can …Sponsored answer by Colleen Norman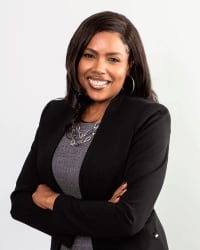 Most married couples make important life decisions together. When a divorce happens, it is not unusual for one of the partners to make that choice on …Sponsored answer by Robyn E. Ross
Contact me
Required fields are marked with an asterisk (*).
To:

Stuart Skok
Super Lawyers:

Potential Client Inquiry