How Does Property Division Work In A Maryland Divorce?
Sponsored answer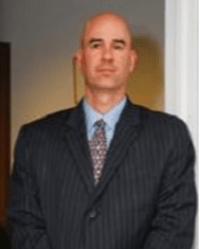 Contact me today
Answer
As a general rule, Maryland couples divide all their marital property equally. This includes assets like retirement accounts, bank accounts, investment accounts and real estate. In fact, pretty much everything accumulated during the marriage qualifies as marital property, regardless of the name on the title.
Here, there are two key points to consider:
You have to know what's in the marital estate in order to divide it.
There are ways to reach an equal or equitable division of the marital estate without splitting everything in half.
You want to keep these points in mind as you and your attorney work toward a reasonable settlement.
Identifying The Marital Estate
Before you can divide the marital estate, you must first define the marital estate. That means identifying which assets are marital and which are nonmarital:
Generally, anything acquired during the marriage falls under the marital category.
Nonmarital assets are typically gifts or assets that you owned prior to the marriage.
Things can get complicated when your spouse tries to hide assets or your assets become commingled.
Even though you could face serious consequences for failing to disclose all of your assets during a divorce, people frequently try to hide or conceal some of their wealth. This is a problem because the courts cannot divide the assets it isn't aware of.
The commingling of assets can transform some or all of a nonmarital asset into a marital one. We see this happening from time to time. An example would be when someone owns a home individually ahead of the marriage. This would begin as a nonmarital asset. However, if the couple uses marital funds to pay for the mortgage and upkeep, the home could become a marital asset. It's also possible for the commingling of assets to transform a portion of a nonmarital asset into a marital component.
Finally, some couples will separate nonmarital assets from marital assets through the use of antenuptial agreements. These "prenups" often transform the whole work of identifying the marital estate.
Dividing The Assets
As a general rule, you can expect to divide your marital assets equally. However, that doesn't have to mean selling everything and splitting the proceeds.
Unfortunately, when it comes to jointly titled assets, like a house or car, if you and your spouse can't decide what to do with it, the court usually has no option but to force you to sell it. This is why it's often better to negotiate your property division. During negotiations, you can make offsets between assets.
For example, you might trade away a portion of your claim in the house in order to keep all of your retirement fund or stock portfolio. If you can reach a settlement in negotiation, you can often find creative ways to resolve things that the court cannot.
Meanwhile, the court is not required to divide things 50-50 in all circumstances. There are times it may deviate from the norm, such as when your divorce involves the dissipation of an asset. The court might recognize the dissipation of an asset, for example, if your spouse was spending a significant amount of money on an affair. The court might consider that expenditure the dissipation of an asset, and the resulting division of the marital estate won't be equal.
Laying The Foundations For Your Future
The way you handle the division of your marital assets can make a big difference in what your future may hold. The basic premise is simple: Divide the marital estate equally. However, the practice is often far more complicated and involved.
It's important to make sure you truly understand the marital estate. You want to know which assets are marital, which are nonmarital, which may have been commingled and whether your spouse may be trying to hide any. Then you want to understand your options for the division of those assets. Where can you make offsets to retain priority assets? What are the tax consequences of your decisions?
A good settlement helps lay the foundation for a better future after your divorce.
Disclaimer:
The answer is intended to be for informational purposes only. It should not be relied on as legal advice, nor construed as a form of attorney-client relationship.
Other answers about Divorce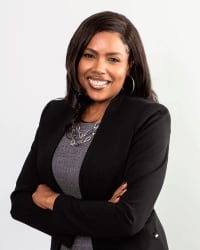 Most married couples make important life decisions together. When a divorce happens, it is not unusual for one of the partners to make that choice on …Sponsored answer by Robyn E. Ross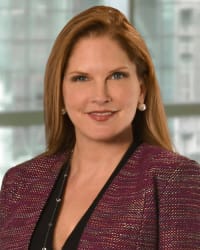 Stock and equity awards, such as options, restricted stock, restricted stock units, phantom stock and stock appreciation rights, are a form of …Sponsored answer by Kristi Anderson Wells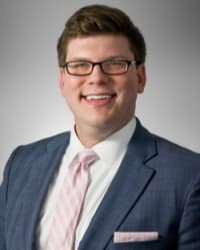 A psychological evaluation is an assessment of one or both parents by a third-party, licensed mental health professional. They generally aren't …Sponsored answer by C. Curran Coulter II
Contact me
Required fields are marked with an asterisk (*).
To:

Eugene L. Souder, Jr.
Super Lawyers:

Potential Client Inquiry