What Are Grounds For Divorce In Maryland?
Sponsored answer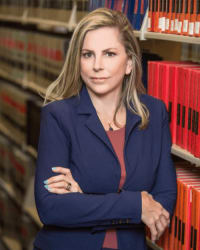 Contact me today
Answer
The Old Line State recognizes two types of divorces – limited and absolute. Limited divorces are similar to legal separations in other states, although "legal separation" does not exist in Maryland divorce statutes. Couples remain legally married under a limited divorce, and many use this period to either sort out issues over ending the marriage or attempt to reconcile. Absolute divorces are what we think of in a traditional divorce, where the marriage is legally terminated, and marital property is divided equitably between spouses.
The grounds for a limited divorce are:
Cruelty toward a child or spouse
Excessively vicious conduct toward a child or spouse, including physical and mental abuse
Desertion, such as when one spouse abandons the other with the intent to end the marriage, or constructive desertion, where an abused spouse must leave the marriage and home to protect their health and safety
Voluntary separation for any length of time as long as spouses do not have sexual relations during that time and have no reasonable expectation that they will reconcile
The grounds for an absolute divorce are:
Cruelty toward a child or spouse
Excessively vicious conduct toward a child or spouse, including physical and mental abuse
Adultery, but the filing spouse must prove that the other spouse was unfaithful
Mutual consent, or "no-fault" divorce, where both spouses agree that their marriage cannot be saved and file an Agreement resolving all issues that neither party seeks to set aside
Voluntary separation of at least 12 months
Desertion of at least 12 months
Imprisonment, such as when one spouse is convicted of a crime, sentenced to three or more years in prison and has served at least one year behind bars
Insanity when a spouse proves the other has an incurable and permanent mental illness and is confined to an institution, attested to by two psychiatric doctors
Maryland has a residency requirement to file for divorce. Either spouse must be a resident at the time you file. If the grounds for divorce happened outside the state, either must have lived in Maryland for at least six months.
Taking Your Power Back During The Divorce Process
Most divorcing spouses in Maryland pursue a no-fault divorce. However, when adultery is present, some spouses, who may be justifiably angry, wish to pursue a fault-based path. In most cases, it's advisable to let go of that anger if your spouse cheated on you and find the method that will help you achieve the best outcome. Fault-based divorces can be lengthy, expensive and stressful, with little or no "payoff" if the divorce is granted on fault grounds.
Experienced divorce attorneys know that wanting revenge against an unfaithful spouse is understandable but rarely benefits you personally or financially, and you run the risk of losing what matters in your case. In many instances, talking to a professional counselor can help you deal with those feelings. You also don't want your trauma to be passed along to your children, which can have long-lasting effects.
Instead, pursuing a no-fault divorce can help you regain your power through healing, and it can help your kids deal with this monumental change in their lives. Part of getting your power back is focusing on the best custody arrangement for your children as well as your future financial well-being. Conflict is normal in a divorce, but anger should never be the driving force for determining what your life will look like once the marriage is over.
The Benefits Of A Collaborative Divorce
Collaborative law helps create a new relationship between divorcing spouses through a process known as alternate dispute resolution. This method often leads to more respectful interactions and a civil post-divorce environment, which can be crucial for co-parents.
The collaborative process offers a combination of negotiation and even mediation on separate critical issues, such as child custody, property division and designating future income. Under the process, both spouses must agree to work together with their attorneys to peacefully negotiate these areas. A collaborative divorce can either be controlled by a Participation Agreement that has a "disqualification" clause (to terminate all professionals if the process ends without resolution) or without a Participation Agreement to allow ongoing representation of counsel, whether resolved collaboratively or not (also known as "collaborative lite").
One of the most important aspects of a collaborative divorce is that it is private while going to court is a public process.
It usually boils down to a fundamental question when thinking about divorce. What matters the most to you going forward? Is it regaining your freedom and independence? Peace and happiness? Healthy kids? How about financial security? Reaching mutual agreements over dividing assets, custody and alimony is arguably always the best outcome for everyone.
Disclaimer:
The answer is intended to be for informational purposes only. It should not be relied on as legal advice, nor construed as a form of attorney-client relationship.
Other answers about Divorce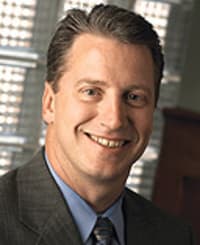 Except for the death of a loved one, going through a divorce is one of the most stressful experiences a person can encounter in their life. If your …Sponsored answer by Jon J. Saia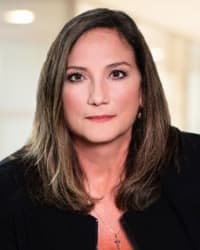 Like many other states, Florida has put an end to using fault as a ground for divorce, known legally as dissolution of marriage. Either spouse can …Sponsored answer by Colleen Norman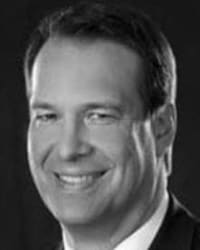 Choosing the right lawyer is crucial in high net worth divorce cases, not just because of the significant amount of money at stake. These cases are …Sponsored answer by Radford J. Smith
Contact me
Required fields are marked with an asterisk (*).
To:

Stuart Skok
Super Lawyers:

Potential Client Inquiry