What Should Divorcing Parents Know About Maryland's Child Custody Laws?
Sponsored answer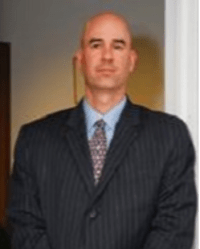 Contact me today
Answer
The first thing to know is that parents in Maryland start a custody case on equal footing. Maryland long ago abolished the maternal preference. Instead, the court evaluates a litany of factors to determine the "best interests" of your minor child.
Determining Your Child's Best Interests
When it looks at your child's best interests, the court considers many different factors, including:
Your child's health and welfare
Your ability to encourage frequent, regular and continued contact with the other parent
How you and your ex will work together to raise your child
Your child's relationships with you, your ex, any siblings and other important relatives
Your child's physical and emotional security
The day-to-day concerns such as education, culture, religion, food, shelter and clothing
How you might place your child's needs ahead of your own
Your financial status
The location of your home
Whether either parent previously abandoned the child for any period of time
Your ability to communicate with your ex
The court may also consider your child's preference, depending on your child's age and maturity.
As the court evaluates these factors, it will also look at the role each parent played while you were together. For example, was either one of you the primary caregiver while you were together? This is important, but it also leads to a common misconception. Just because one parent might have been the primary caregiver while both were together, that parent does not automatically become the primary parent after a separation or divorce.
Instead, what the court considers truly important is whether the primary parent will ensure that your child's relationship with the other parent continues to be meaningful.
Not All Evidence Is Helpful
When you think about all those factors the court uses to determine your child's best interests, you might start thinking about the different things you can present as evidence. How can you argue your case?
One thing I always tell potential clients is that many parents have the wrong idea about how a contested case might work. They think they're going to go in front of a judge and tell that judge everything. The judge is going to listen, hear them and believe them. Then, the judge will agree with them.
The truth is that much of the evidence they think they're going to present; they're not going to be able to present due to evidentiary rules. You will most likely not be able to testify about anything your child has said. That type of evidence is typically inadmissible.
Instead, I'll usually help parents understand the idea by drawing a triangle. We'll put different things in the triangle: money, substance abuse, coaching soccer, and so forth. This triangle will be full of things that represent the parent's relationship with the child. Then I'll take this triangle and color in the tip. The top 10%. This is what the court might hear if you go to trial. The court is typically going to want to hear only about 10% of all the information you may think is important.
Two Ways To Make Your Evidence Count
Parents who choose to litigate their custody concerns in court need to understand they're not going to get everything in front of the judge. This is why it's so important to do two key things:
Be constantly preparing for a trial
Equally important, constantly prepare for a possible settlement
These are important because they ensure you'll keep all your options open. So many attorneys will fold a week before they would have to go to trial. Family law attorneys go up against each other all the time, and we know who will fold. We know who doesn't like going to court. And there are other attorneys you know will go to court.
As a parent, you want to hire someone who isn't afraid to put your case in front of a judge. At the same time, you want your attorney to try to get the other side to agree to your position and avoid a trial. Once you start a trial, anything can happen. It's a big risk. You're letting a judge – who doesn't know you – decide where your child's going to live and go to school. That judge's decision can limit your ability to raise your child and have a say in when you get to have a summer vacation with your child.
This Isn't About Short-Term Solutions
One other thing that parents need to remember is that the divorce process has long-term consequences. In the initial appointment, I always remind them of one important fact. They need to understand that every text message, every email, every voice message they send to the other parent could one day end up in front of the judge. You have to assume the judge is going to read it or hear it.
Especially during litigation, you need to temper your responses. It's so easy during a divorce to become agitated and angry and want to lash out. But even if those things satisfy you personally for 15 minutes, they don't help you in the long run. They hurt you. In the long run, your goal isn't to hurt or punish the other parent, it's to resolve things in a way that you can approach the future as co-parents.
Disclaimer:
The answer is intended to be for informational purposes only. It should not be relied on as legal advice, nor construed as a form of attorney-client relationship.
Other answers about Divorce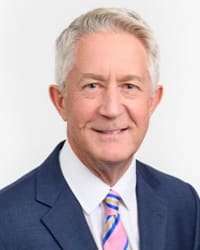 There are three major issues to resolve in divorce: child custody, alimony and division of assets. Below we provide a brief overview of each issue, …Sponsored answer by David W. Griffin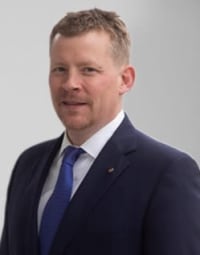 First of all, it is important to make a distinction between cases handled by a judge in court and cases in which the two spouses can agree on the …Sponsored answer by Samuel (Sam) Siemon
Going through a divorce can be an emotional roller coaster regardless of whether it's an amicable split or one that turns into a bitter …Sponsored answer by Alison C. Leslie
Contact me
Required fields are marked with an asterisk (*).
To:

Eugene L. Souder, Jr.
Super Lawyers:

Potential Client Inquiry