How Is A Business Valued And Divided In A Massachusetts Divorce?
Sponsored answer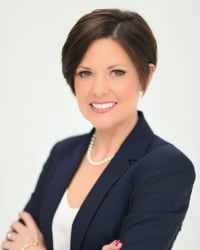 Contact me today
Answer
Many Massachusetts business owners get a head start on business valuation before filing for divorce. The first step they often take is hiring a leading business valuation expert. State courts routinely defer to the estimates of top experts; whether you or your spouse owns a business, it's crucial to get one of these experts on your side as fast as possible.
While expert testimony matters, so does the method of business valuation you use. The three most common approaches are:
Asset-based approach: Measures the asset value (assets minus liabilities) of the business.
Income-based approach: Measures the projected future income of the business.
Market value-based approach: Measures the value of the business based on the prices of similar businesses.
Keep in mind that different industries use different methods of business valuation. You'll need an expert's help to determine the most suitable method for the business's industry.
The Relationship Between Valuation And Division
The value of a business will ultimately affect how it impacts divorce proceedings. If you're a business owner, a desirable outcome can depend on finding the "sweet spot" between value and income. As a rule, the higher your business' value, the lower your income.
Given this rule, it may seem logical to maximize your business' value and minimize your personal earnings. Yet, this is a double-edged sword. In this case, you might, if you were your household's breadwinner, end up paying your spouse less in alimony. But you would also have far more at stake in the property division process.
Information Is Powerful
During the divorce process, one of the smartest — and simplest — things you can do as business owner is to gather as much information about it as possible. Having this information on hand will make accurately valuing and dividing your business that much easier.
You will want to make sure to collect the following types of information:
Accounts receivable statements
Asset and debt reports
Contracts
Expense reports
Profit and loss statements
Spouses of business owners will likely have a harder time accessing this information, and this is where the discovery process is helpful. During this part of your divorce, you can legally request the information you need to get an accurate value of your spouse's business.
When business owners get divorced, both they and their spouse deserve a fair share of their business. An expert's help is imperative to reaching an accurate value. Having the guidance of an experienced attorney is essential to achieving, based on this value, an equitable split.
Disclaimer:
The answer is intended to be for informational purposes only. It should not be relied on as legal advice, nor construed as a form of attorney-client relationship.
Other answers about Divorce
Going through a divorce can be an emotional roller coaster regardless of whether it's an amicable split or one that turns into a bitter …Sponsored answer by Alison C. Leslie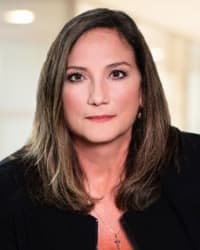 Like many other states, Florida has put an end to using fault as a ground for divorce, known legally as dissolution of marriage. Either spouse can …Sponsored answer by Colleen Norman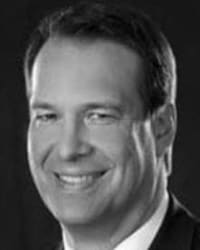 Choosing the right lawyer is crucial in high net worth divorce cases, not just because of the significant amount of money at stake. These cases are …Sponsored answer by Radford J. Smith
Contact me
Required fields are marked with an asterisk (*).
To:

Laurel A. Barraco
Super Lawyers:

Potential Client Inquiry