How Is Property Divided In A Massachusetts Divorce?
Sponsored answer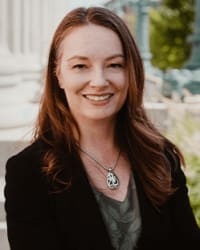 Contact me today
Answer
How Is Property Divided In A Massachusetts Divorce?
When a marriage comes to an end in Massachusetts, all marital property is divided equitably. "Equitably" means the court distributes assets and debt fairly. However, that does not necessarily mean former spouses receive equal shares.
All assets and debts acquired by both parties during the marriage are considered "marital property," regardless of the length of the marriage. Even assets received or held by one spouse, such as inheritances, gifts and separate financial accounts, can be subject to division. Whether such assets are divided in a divorce depends greatly on many factors, and whether a valid prenuptial or postnuptial agreement is in place. No two cases are ever the same.
Types Of Marital Property
Dividing assets can be straightforward in smaller estates but is increasingly complex for high net worth households. These assets can include:
Retirement accounts, including 401(k)s and IRAs
Business ownership interests
Banking and investment accounts
Real estate, including the family home, rental or investment properties, and timeshares
Vehicles, boats and RVs
Artwork and other valuable collectibles
Inheritance
In every divorce case, an analysis is done of the marital estate to set the value of all assets and debt. These amounts can be determined by a neutral appraiser chosen by one party or agreed upon by both parties.
Factors Courts Consider When Dividing Marital Assets
Massachusetts judges have broad discretion over dividing marital property. After all assets and liabilities are valued, both parties can present their proposals for an equitable division. However, the judge considers several factors stipulated by state law, including:
Length of the marriage
Conduct of both spouses during the marriage
Age, health, station and occupation of both spouses
Employability and vocational skills of both parties
Each spouse's estate
Opportunity for each spouse to acquire future capital and income
Amount and duration of alimony if awarded
Current and future needs of dependent children
Contributions of each spouse to their own estates
Contribution of each spouse to the marriage as the breadwinner or homemaker
In most cases, the judge's final determination on the division of property is permanent and cannot be modified. This is true if the final judgment is reached by agreement or after a trial.
Does The Length Of My Marriage Matter?
Yes. The longer the marriage lasts, the closer spouses will get to an equal division of marital property. Courts generally assume an equal division for marriages of 15 years or longer. If spouses in these long-term marriages want more than an equal share of assets, they will need to provide a convincing argument to justify a deviation.
Courts loosely define short-term marriages as those lasting 10 or fewer years. In these divorces, how the assets and debts were acquired is more closely examined.
What Happens To My House?
Staying in the family home is a significant consideration for a majority of those going through a divorce, especially when children are involved and have been attending their local school for several years. The equity in the home and the existing mortgage obligation will help the parties determine whether one of them is able to keep the home and assume the mortgage, or if the home should be sold and the proceeds divided. Possible outcomes include:
The house is sold and spouses split the proceeds.
If one spouse has the desire and ability to remain in the home and pay the mortgage, courts are more likely to allow that person to refinance the home and "buy out" the other party's interest.
If children are living in the home, courts typically consider the children's needs in awarding the house as part of the equitable division of the marital estate. For example, if there are other assets in the marriage, such as a sizeable retirement account or other cash-equivalent accounts, then they could be awarded to the other party to offset the value in the home.
Can My Spouse's Bad Behavior Affect The Outcome?
Generally, no. If your spouse had an affair, you might wonder if you can get a larger share of assets due to the emotional trauma you experienced. In Massachusetts, courts view divorces much like business dissolutions, and the emotional suffering of the adults is rarely considered. An affair may have importance during the asset division process if the unfaithful spouse used marital funds or property in pursuit of the extramarital relationship, such as taking vacations or buying expensive gifts for the other person. If that is the case, then the court is likely to reimburse the innocent spouse from the remaining assets.
The same approach is taken in other situations, such as when a spouse gambles, drinks excessively, uses drugs, makes poor spending decisions or incurs significant debt in furtherance of these kinds of habits.
Does A Judge Have To Make The Final Decision?
No. In most cases, the spouses are able to resolve issues out of court with the help of an experienced family law attorney during the course of litigation, or through alternative dispute resolution opportunities such as mediation or collaboration. However, even in amicable divorces, property distribution can become complicated very quickly. In fact, before a divorce judgment is issued on an agreement, the terms of the agreement will be closely reviewed and scrutinized by the court to ensure that the agreement is fair and reasonable under the circumstances, and that it does not violate any existing laws.
Some high-asset divorces require the assistance of financial specialists, including forensic accountants, appraisers and business valuators. A knowledgeable lawyer uses these resources as needed. They will work closely with you and your spouse to reach a fair agreement or strongly advocate for your best interests in court.
Disclaimer:
The answer is intended to be for informational purposes only. It should not be relied on as legal advice, nor construed as a form of attorney-client relationship.
Other answers about divorce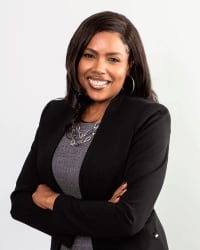 Most married couples make important life decisions together. When a divorce happens, it is not unusual for one of the partners to make that choice on …Sponsored answer by Robyn E. Ross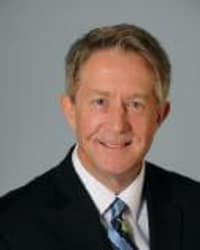 There are three major issues to resolve in divorce: child custody, alimony and division of assets. Below we provide a brief overview of each issue, …Sponsored answer by David W. Griffin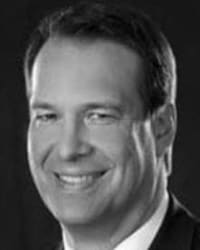 Choosing the right lawyer is crucial in high net worth divorce cases, not just because of the significant amount of money at stake. These cases are …Sponsored answer by Radford J. Smith
Contact me
Required fields are marked with an asterisk (*).
To:

Teresa R. Reade
Super Lawyers:

Potential Client Inquiry