How Should I Prepare For A Divorce In Massachusetts?
Sponsored answer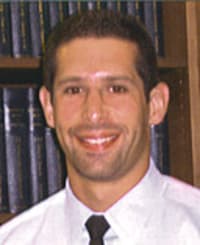 Contact me today
Answer
The best thing to do is first find out whether your spouse is interested in amicably resolving the matter. If that's not possible, the next step is to gather a list of all your assets and liabilities.
Working with an experienced divorce attorney is advisable to protect your interests, both in dividing marital assets and establishing where your children will live. Depending upon how you want the case to be resolved, your lawyer will work for a fair outcome through negotiation or litigation.
What Are The Types Of Divorce?
In Massachusetts, a divorce can be filed for "fault" or "no-fault" reasons, and either can be contested or uncontested:
Fault divorce: The person filing must prove that at least one of these grounds exist to justify ending the marriage:
Adultery
Impotency
Utter desertion continued for one year next prior to the filing of the complaint
Gross and confirmed habits of gross intoxication caused by voluntary and excessive use of intoxicating liquor, opium, or other drugs
Cruel and abusive treatment
Failure to provide suitable support
No-fault divorce: In this type of filing, a spouse does not have to prove fault but rather believes there has been an "irretrievable breakdown" of the marriage. The two options are:
Uncontested 1A divorce: Both spouses agree the marriage cannot survive, and they have a written agreement over child custody, child support, parenting time, alimony and dividing assets.
Contested 1B divorce: Both spouses agree the marriage is broken, want a divorce, but do not see eye to eye on how all the essential issues will be resolved.
Preparation Is Vital To A Successful Outcome
In Massachusetts, marital assets are divided "equitably." However, equitably doesn't necessarily mean "equally." That's why it's essential to inventory all assets and debts for both parties and have the documentation to back it up. This includes:
Bank and investment accounts
Retirement funds
Insurance policies
Wills and trusts
Real estate deeds
Mortgages and other loan documents
Business ownership papers
Personal financial statements
A list of other marital and nonmarital property
Tax Returns for at least 3 years
Gathering this information even before bringing up the topic is recommended. Upon hearing that their partner wants a divorce, some spouses may attempt to conceal or transfer assets, or deny they exist.
Protecting Your Child's Best Interests
In nearly every case, both parents want their divorce to inflict as little harm as possible on their children. In some instances, divorce can be a positive step to create a more peaceful parenting environment. Our firm has successfully resolved custody disputes for nearly 90 years.
If parents cannot agree on custody, courts will decide the child's primary residence based on the best situation for the child and their parents' fitness in addressing their daily and future needs. The court considers several factors in determining a child's best interests.
Child support payments are determined by a formula established by state law, which uses both parents' incomes, the amount each pays for child care, health insurance, dental and vision coverage, and the number of children involved. A judge can alter support amounts if a child has additional needs or expenses.
Should You Settle Your Divorce Or Go To Trial?
Contrary to popular belief, fed by films and TV shows, only a small percentage of divorces actually go to trial. Most are worked out amicably through negotiation between parties and/or counsel; or alternative dispute resolution, which includes mediation or collaboration. Working with a soon-to-be-ex helps both parties save:
If your spouse refuses to compromise over dividing marital assets or wants a greater share of time with your kids, litigation may be the only way to achieve an equitable outcome.
Seek Reliable And Compassionate Legal Representation
Based on nearly nine decades of legal service, our firm understands how devastating divorce can be for families. We offer compassionate and knowledgeable advice with a proven track record of success, whether it's negotiating settlements or fighting in court. We hope to minimize the emotional impact by offering a comfortable environment while protecting your rights and interests.
Disclaimer:
The answer is intended to be for informational purposes only. It should not be relied on as legal advice, nor construed as a form of attorney-client relationship.
Other answers about Divorce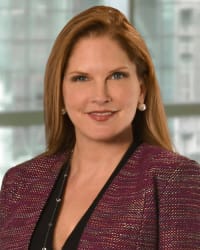 Stock and equity awards, such as options, restricted stock, restricted stock units, phantom stock and stock appreciation rights, are a form of …Sponsored answer by Kristi Anderson Wells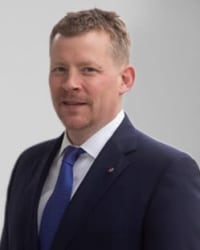 First of all, it is important to make a distinction between cases handled by a judge in court and cases in which the two spouses can agree on the …Sponsored answer by Samuel (Sam) Siemon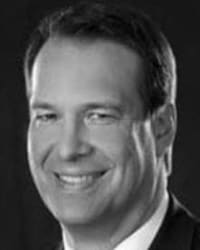 Choosing the right lawyer is crucial in high net worth divorce cases, not just because of the significant amount of money at stake. These cases are …Sponsored answer by Radford J. Smith
Contact me
Required fields are marked with an asterisk (*).
To:

Benjamin E. Levin
Super Lawyers:

Potential Client Inquiry