How Do I Find The Right Lawyer For A High Net Worth Divorce In Las Vegas, Nevada?
Sponsored answer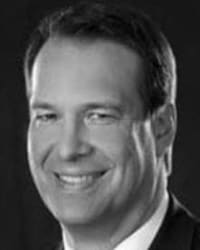 Contact me today
Answer
Choosing the right lawyer is crucial in high net worth divorce cases, not just because of the significant amount of money at stake. These cases are often more challenging due to complex issues, such as valuing a business or professional practice or distributing unique investments, including works of art.
You find the right lawyer for a high net worth divorce by looking for an advocate who has the experience and demonstrated competence in handling the complicated matters that often arise. Our goal is to protect your rights and interests, whether dividing marital assets and income or determining child custody and parenting time.
Qualities To Look For In An Attorney
Many indicators exist for selecting a knowledgeable high net worth divorce lawyer. These include:
Certification as a Nevada family law specialist
Recognition from peer organizations, such as Super Lawyers and Martindale Hubbell
Referrals, testimonials and positive reviews from former clients
A proven track record of success resolving high net worth divorces, whether through litigation, settlement or mediation
I have over 35 years of experience resolving these matters with compassion and dedication to my clients. I am a certified family law specialist, and two others in our firm are currently working toward certification. Additionally, many of us have been recognized for our work by our peers.
How Is Marital Property Divided In Nevada?
Nevada is a community property state, meaning each spouse effectively owns half of all marital property and debt unless you entered into a prenuptial or postnuptial agreement. Experienced attorneys help you achieve a fair outcome and help ensure that you are aware of all assets you are entitled to from your marriage.
The property each spouse brought into the marriage typically remains separate, but exceptions do apply. The community property accumulated during the marriage, including assets and debts, is generally presumed to be shared equally by spouses.
Unequal distributions can occur when either a prenup or postnup exists or if your lawyer negotiates a settlement on your behalf that specifies an unequal division. Judges may also award a larger share of marital assets if your spouse is found to have wasted, transferred or hidden marital property to exclude it from being divided.
Valuing Complex Marital Assets
What sets many high net worth divorces apart is properly assessing the value of complicated assets. These items include:
Family-owned businesses
Medical, legal or other professional practices
Business partnership agreements
Executive perks and compensation packages
Stock options and other investments
Pensions and other retirement accounts
Rental properties and other real estate
Artwork, jewelry and other unique purchases
We work with appraisers, business consultants and other valuation experts to determine the scope and worth of marital assets. We will also work with forensic accountants to uncover unreported matrimonial assets to protect your interests when necessary.
The Other Primary Issues Of Divorce
Regardless of their net worth, all parents want what's best for their children after a divorce. But child custody disputes are often the most emotional and intense negotiations. The other main concern is sharing future income through child support and alimony. Let's address these issues:
What will happen to my children?
Experienced child custody attorneys, just like Nevada family courts, prioritize the child's best interests. As your advocate, we help ensure you have the parental connection you desire. Custody and visitation plans are generally tailored to a family's needs. Most disputes are settled through a mandatory process called family law mediation. We are there every step of the way, preparing you, identifying the issues that matter most to you and helping you reach the optimal results.
How is child support determined?
Once again, your child's needs are at the front and center when determining child support. Nevada tries to ensure that the children not only have everything they currently need but also that their future is protected. Payments are largely determined by a formula set by state law. In most cases, the noncustodial parent pays support unless the custodial parent has a higher income. Exceptions do apply in some cases. We help ensure a fair process by comprehensively assessing the financial situation of both parents.
When is alimony granted?
Unlike child support, no state formula exists for determining alimony. A judge has sole discretion whether to grant spousal support as well as the amount and duration of payments. Courts consider several factors, such as the length of the marriage, both spouses' financial situations, income-earning opportunities and employment history. In most cases, courts consider arrangements that help lower-earning spouses maintain a lifestyle comparable to what they had during the marriage.
Divorce Does Not Have To Be A Bitterly Contested Fight
Nothing is easy about getting a divorce. Disagreements over custody and dividing assets are common. However, the vast majority of divorce cases are settled rather than taken to trial. This is especially true of high net worth divorces, where experienced attorneys with demonstrated competence understand how to achieve reasonable settlements. Knowledgeable lawyers also know when litigation may be necessary to help you reach an equitable outcome and have the courtroom expertise to accomplish your goals.
Disclaimer:
The answer is intended to be for informational purposes only. It should not be relied on as legal advice, nor construed as a form of attorney-client relationship.
Other answers about Divorce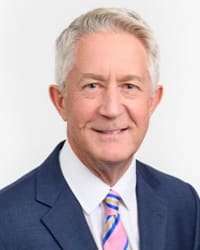 There are three major issues to resolve in divorce: child custody, alimony and division of assets. Below we provide a brief overview of each issue, …Sponsored answer by David W. Griffin
Going through a divorce can be an emotional roller coaster regardless of whether it's an amicable split or one that turns into a bitter …Sponsored answer by Alison C. Leslie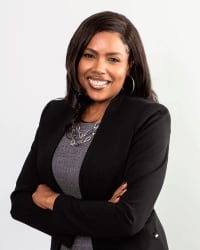 Most married couples make important life decisions together. When a divorce happens, it is not unusual for one of the partners to make that choice on …Sponsored answer by Robyn E. Ross
Contact me
Required fields are marked with an asterisk (*).
To:

Radford J. Smith
Super Lawyers:

Potential Client Inquiry