How Do I Protect My Assets In A Divorce In New Jersey?
Sponsored answer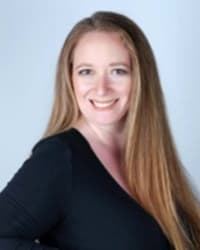 Contact me today
Answer
Going through a divorce can be an emotional roller coaster regardless of whether it's an amicable split or one that turns into a bitter confrontation. But, ending a marriage can have long-lasting financial impacts if you don't take steps to protect yourself.
The key is to keep the emotional side from clouding your judgment on reaching a fair settlement, with the goal of being financially secure going forward. You have spent years saving, investing and reaching your economic goals. Divorce is a business decision when it comes to your finances.
The first step is making sure you have records of all the assets you and your spouse have acquired from the beginning of your marriage.
What Items Are Considered Marital Assets?
Make a comprehensive list of all property, accounts and other assets and have the documentation readily available. These items include:
Bank accounts
Investment accounts, such as stocks, bonds, mutual funds and annuities
Retirement accounts, such as 401(k)s, IRAs and pensions
Real estate deeds
Mortgage and loan documents
Credit card statements
Wills and trusts
Whole life insurance policies
Income tax returns and the attachments
Valuing Marital Assets Requires Expertise
In addition to keeping accurate and comprehensive financial records, it is in your best interest to work with an experienced divorce attorney in New Jersey who understands not only how marital property is divided, but also one who specializes in valuing complex assets, such as pensions, stock options and IRAs.
Working with an attorney who understands how these assets are calculated, and one who can advise you with tax professionals on the potential tax consequences of splitting pre-tax and post-tax assets is crucial. Along with the help of a financial planner, an experienced lawyer will work to keep assets intact and maximize your future earning and investment potential.
Does A Do-It-Yourself Divorce Save Money?
Too many couples decide to lessen legal fees by opting for a do-it-yourself divorce. However, they usually end up paying more down the road by not getting money and property they are entitled to receive, being unaware of their rights, and not understanding complicated tax implications of receiving or giving away specific property.
Divorce doesn't have to be a nasty and expensive process, and it doesn't mean you have to end up in court. Your attorney will work to find another solution, such as mediation, which is a more cost-effective method for spouses who agree to cooperate in resolving their differences. Or, they can pursue a collaborative divorce, where both parties have their own lawyers, but they agree to avoid litigation.
Set Goals For A Successful Outcome
When children are involved, divorcing spouses typically put their kids' needs and interests above all else. However, it's essential that you and your lawyer identify financial goals to help you start your new life on the right track. Ask yourself these questions:
Do I want to keep my current lifestyle?
Do I want to remain in the family home?
Will I need to look for a full-time job, or find a higher-paying position?
Do I want to learn new skills and look for a new career?
How will I plan for my retirement?
Will I be able to save for college?
How can I lessen potential tax consequences?
Take Action To Protect Your Financial Future
There is no one-size-fits-all solution to divorce. While property is divided "equitably" in New Jersey, that doesn't mean it will be a 50-50 split, and there is no automatic formula for dividing marital assets. A technologically savvy attorney who specializes in high-asset divorces is crucial for protecting your future financial well-being.
The first step and the hardest step is setting up an initial consultation where you and your attorney will identify your assets as well as your goals and immediately draft an action plan to protect or shield assets, putting you on a course for a favorable outcome. Schedule your first appointment by clicking here and selecting the "Book Online" link.
Disclaimer:
The answer is intended to be for informational purposes only. It should not be relied on as legal advice, nor construed as a form of attorney-client relationship.
Disclosure:
No aspect of this advertisement has been approved by the Supreme Court of New Jersey. Please visit the Super Lawyers Selection Process for a detailed description of the Super Lawyers selection methodology.
Other answers about Divorce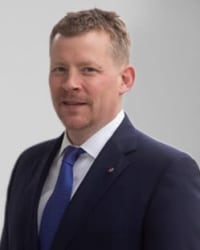 First of all, it is important to make a distinction between cases handled by a judge in court and cases in which the two spouses can agree on the …Sponsored answer by Samuel (Sam) Siemon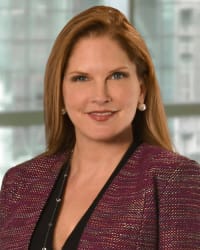 Stock and equity awards, such as options, restricted stock, restricted stock units, phantom stock and stock appreciation rights, are a form of …Sponsored answer by Kristi Anderson Wells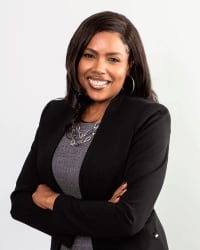 Most married couples make important life decisions together. When a divorce happens, it is not unusual for one of the partners to make that choice on …Sponsored answer by Robyn E. Ross
Contact me
Required fields are marked with an asterisk (*).
To:

Alison C. Leslie
Super Lawyers:

Potential Client Inquiry