How is the value of a business assessed in a New York divorce?
Sponsored answer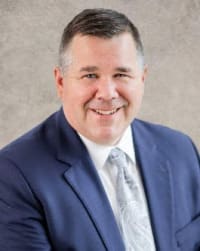 Contact me today
Answer
An ownership interest in a business is similar to any other asset in a divorce. However, dividing business ownership interests in a New York divorce presents unique complications.
Marital Assets, Generally
In general, any assets acquired during the time of the marriage are considered marital assets, which means that these assets will be divided in the divorce proceedings. Business ownership interests are no different in this regard.
When Was The Business Formed?
Ownership interests acquired during the time of the marriage are assumed to be marital property in a New York divorce. That presumption can be overcome or rebutted in certain situations.
However, if the business was formed and ownership interests were acquired before the marriage, it is generally not considered marital but separate property.
It is important to note that a business being considered separate property does not mean that the other spouse has no stake in the business for purposes of asset division in divorce. Some aspects of the business could still be available for division as marital property. For example, a non-owner spouse could be entitled to a piece of a business's growth, or other related assets stemming from the business, during the time of the marriage.
Dividing The Assets
Once the determination is made regarding which aspects of the business are marital property, the next consideration is to determine the value of the business and how it should be divided in a New York divorce.
In determining the value of business interests, the court may consider a number of factors, including:
The type of entity involved: A limited liability corporation (LLC) will be handled differently than a partnership, for example.
The reputation of the business in the marketplace: Known as "goodwill," a business's reputation and viability in the community is a critical factor in determining its value.
Assets and inventory: Some businesses have significant assets and large inventories, and others operate on a much smaller scale. These business assets are important when determining a business's overall value and how it is to be divided.
Debts and liabilities: On the opposite end of the spectrum from assets and inventory, most businesses carry debts and liabilities that offset or even overwhelm a business's overall value.
When determining the value of a business for a client, I work with a team of business valuation experts to consider all aspects of the business. It is a complicated determination that involves some moving parts, as assets, debts and other factors are always changing.
Determining Whether To Liquidate The Business
One of the key questions when dividing business assets in a divorce is whether to liquidate the business interests or pay out equity while continuing the business concern. The court enjoys wide discretion in making this determination, but will consider numerous factors, including:
The type of ownership interest: If a business was founded by the owner-spouse and is dependent on his or her regular active involvement, it makes liquidation less likely than a more passive ownership interest in which the owner is not involved.
The greater value: In some cases, it is obvious whether the greater overall value will be realized in the event of liquidation versus the carrying on of the business. For example, if the company is the only ongoing source of revenue for either spouse and the owner is on the younger side, it would probably be more lucrative long term to keep the business going compared to liquidating it.
The spouse's wishes: In some cases, both spouses agree on this question. When spouses agree on this issue, most judges with give significant weight to this agreement.
While there is no way to tell how a judge will rule on the liquidation question without seeing the details of your case, the most important thing to understand is that these are extremely complicated, nuanced questions that require the help of an experienced family law attorney.
First Steps
The first step is to talk with an attorney you can trust. A skilled lawyer will look through your business's financial books and records. It is important to get help with evaluating your business, determining the best approach for moving forward and negotiating a favorable solution. 
Disclaimer:
The answer is intended to be for informational purposes only. It should not be relied on as legal advice, nor construed as a form of attorney-client relationship.
Other answers about Divorce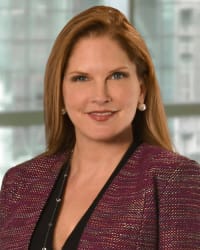 Stock and equity awards, such as options, restricted stock, restricted stock units, phantom stock and stock appreciation rights, are a form of …Sponsored answer by Kristi Anderson Wells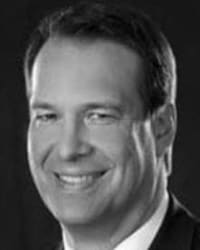 Choosing the right lawyer is crucial in high net worth divorce cases, not just because of the significant amount of money at stake. These cases are …Sponsored answer by Radford J. Smith
Going through a divorce can be an emotional roller coaster regardless of whether it's an amicable split or one that turns into a bitter …Sponsored answer by Alison C. Leslie
Contact me
Required fields are marked with an asterisk (*).
To:

Kevin Michael Colwell
Super Lawyers:

Potential Client Inquiry