How Should I Prepare For Divorce In New York?
Sponsored answer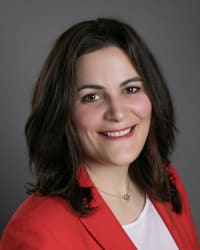 Contact me today
Answer
No one falls in love and gets married, thinking about how their relationship will end. But when divorce becomes a reality, we think mainly about the emotional impact. Some experts believe that, at least in the early stages, thoughts about divorce are 95% emotional and only 5% about the legal aspects.
That shouldn't be shocking, especially for couples with children or those who have been together for a long time. But while those strong feelings are unavoidable, it's best to quickly put them aside and focus on preparing for the legal process to protect your future well-being.
The Three Main Legal Issues Of Divorce
The reasons for the breakup and areas of disagreement are different for every couple. However, there are three primary legal considerations when preparing for divorce:
How will you divide your assets and debts?
Where will your children live, and how will visitation work?
How will future income be shared for child support and spousal maintenance?
Resolving these issues requires you to collect considerable information for yourself and your spouse and share it with your lawyer. Let's address each of these areas.
Dividing Marital Assets And Debts
New York is an equitable distribution state, meaning marital assets and debts are distributed "equitably." But that doesn't necessarily translate to an "equal" split. Instead, each spouse receives a "fair" share based on what each contributed as well as the length of the marriage. While you can't guarantee the outcome, you can get organized and achieve better results by taking an inventory of all marital property, such as:
Bank accounts, balance sheets and personal financial statements
Real estate deeds
Stocks and other investments
Pensions, 401(k)s and IRAs
Wills and trusts
Insurance policies
Business ownership documents
Professional licenses and degrees
Credit card statements
Mortgage information and other loan documents
Comprehensive list of other marital assets and debts
Your list may include jewelry, vehicles, artwork and other items for which you're unsure how much they're worth. Experienced attorneys use appraisers and other experts to ensure they are accurately valued. Creating this list as soon as possible is preferable as some spouses may deny assets exist or try to hide or transfer them. However, New York penalizes those who try to hide marital property.
Child Custody And Visitation
Custody matters are divided into two parts. Physical custody, also called residential custody, is where the child will primarily reside. Legal custody involves who will make important decisions for the child's welfare such as medical and education decisions. In most cases, parents continue to make these decisions together, known as joint custody.
New York courts put a child's needs first when determining these issues, and judges typically make it their priority for children to maintain a close and loving relationship with both parents. While some believe the mother always has the advantage in custody disputes, New York does not favor either parent when awarding custody.
While the child will primarily live with the custodial parent, noncustodial parents have visitation rights, varying from case to case. Parents can come up with a schedule of their own or a judge will decide when they disagree. The court must sign off on any visitation plan. It's also essential to note that never-married couples have the same visitation rights as divorced or separated parents.
Child Support And Alimony
If you are the higher-earning and noncustodial parent, you can expect to pay child support until your child turns 21, unless they become emancipated earlier. New York determines the amount using a formula contained in the Child Support Standards Act. When the noncustodial parent earns over $136,000 a year, a judge has the discretion to set the amount.
Alimony, or spousal maintenance, is a separate matter from child support. It's intended to allow both spouses to have a similar lifestyle as when they were married. There is no standard formula, but judges weigh several factors in determining the amount and how long payments will last. Courts can also order temporary spousal support before finalizing a divorce decree.
Compassionate Advocacy And Sound Legal Advice
While it's critical to focus on the legal aspects of your divorce, it is also extremely important to have compassionate representation during this challenging time in your life. Divorce is emotionally difficult and financially complicated, especially for high-asset spouses.
Our firm has been dedicated to protecting clients' interests for nearly two decades. We make it our priority to achieve a fair outcome by peacefully negotiating asset division, child custody and sharing income. But we also have the experience to go to court and skillfully argue on your behalf when necessary.
Disclaimer:
The answer is intended to be for informational purposes only. It should not be relied on as legal advice, nor construed as a form of attorney-client relationship.
Other answers about divorce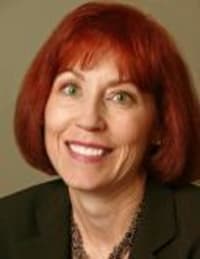 Colorado law calls for an equitable division of marital assets. Equitable means fair, but not necessarily equal. There are many factors that could …Sponsored answer by Kathleen Ann Hogan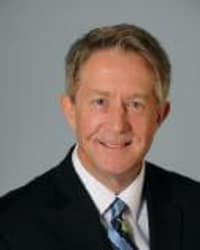 There are three major issues to resolve in divorce: child custody, alimony and division of assets. Below we provide a brief overview of each issue, …Sponsored answer by David W. Griffin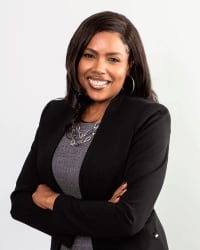 Most married couples make important life decisions together. When a divorce happens, it is not unusual for one of the partners to make that choice on …Sponsored answer by Robyn E. Ross
Contact me
Required fields are marked with an asterisk (*).
To:

Miriam E. Zakarin
Super Lawyers:

Potential Client Inquiry